Priority Passports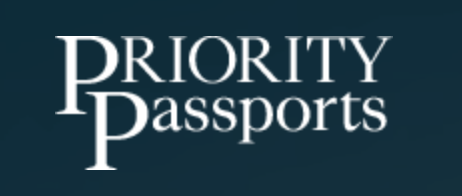 Priority Passports is a passport expediting service located in San Francisco, California. Their consultants have a strong track record of assisting individuals, travel agents, and corporate travel departments obtain passports and visas quickly - in as little as 24 hours in most cases. Of note is Priority Passports' guarantee that applicants will receive their United States passport by their departure dates Priority Passports is not a standalone passport expediting company. They are affiliated with All American Passports and have acquired other passport expediting firms such as Passport123.com.
Expedited Passport Services
Priority Passports offers several different passport expediting services. These include:
New passport
Passport Renewal
Lost or Stolen Passport
Child Passport
Name Change
Additional passport pages
Services are offered at a variety of processing speeds
Emergency (1-2 days)
Next day (2-3 days)
Priority (3-4 days)
Rush (5-7 days)
Standard (8-10 days)
Passport Expediting Fees
The cost for expediting a passport service through Priority Passports increases the faster you need your documents processed.
| Service | Processing Time | Fee |
| --- | --- | --- |
| Emergency | 1-2 business days | $289 + Gov Fee |
| Next Day | 2-3 business days | $249 + Gov Fee |
| Priority | 3-4 business days | $239 + Gov Fee |
| Rush | 5-7 business days | $169 + Gov Fee |
| Standard | 8-10 business days | $129 + Gov Fee |
Travel Visa Processing
Priority Passports & Visa Services assists in securing travel visas
for US citizens traveling to foreign countries. Fees start at $65.
Priority Passports offers visa expediting services to several popular destinations. These include:
Brazil
China
Egypt
India
Jordan
Korea
Russia
Ukraine
Vietnam
Forms of Payment
Priority Passports accepts multiple forms of payment:
Check
Money order
Credit card
Be sure to check their step-by-step guides when ordering your travel documents. Many require multiple checks or money orders to be issued to cover the various government fee recipients.
For example, applying for a new passport requires separate payments to the U.S. Department of State, the passport acceptance facility, and Priority Passports.
Guarantee
Priority Passports's expediting service is guaranteed. That said, it is always a good idea to verify
the details of the guarantee since there are elements of the application process that are naturally out of the control
of the expediter.
Some of the most common causes for delay are:
Missing application documents
Application errors
Payment errors
Limited availability of same-day passports at your regional passport agency
Contact Information
Website: http://www.prioritypassports.com
Address: PriorityPassports.com | 470 3rd Street Suite 204 | San Francisco, CA 94107
Phone: 1-800-606-0649
Email: infoATprioritypassports.com
Our highest recommendation goes to Rush My Passport.
Top 5 Questions About Expedited Passport Couriers