Get Passport Photos in Portsmouth, NH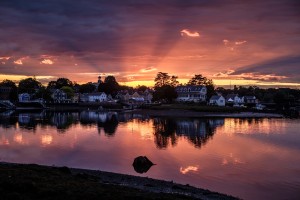 Passport photos are a crucial part of your U.S. Passport application process. Without them, your passport will not be issued.
Below is a list of places in Portsmouth, New Hampshire where you can have your passport pictures taken and printed quickly. Passport photo services in Portsmouth are commonly offered at photography studios, pharmacies, and retail stores. Even some passport application acceptance facilities like the Portsmouth Post Office allow you to both have your passport photos taken and also submit your passport application.
When selecting from the available passport photograph services in town, be advised, some facilities will require an appointment.
NOTE: Passport applications are typically processed in 4 to 6 weeks (or longer in times of high volume) unless you request expedited service. Then, it can take up to 3 weeks to complete. For faster processing, you need to visit the National Passport Center or employ the assistance of a registered passport expediting service.
Want to skip the trip and print your own passport photos? Make your own passport photo with our free online tool.
Passport Photo Service Providers in Portsmouth, NH
Image Arts Etc.
999 Islington St
Portsmouth, NH 03801
(603) 430-9222
Parcel Room-Mail Room
1465 Woodbury Ave Ste 16
Portsmouth, NH 3801
(603) 431-4205
FedEx Office Print & Ship Center
775 Lafayette Rd
Portsmouth, NH 3801
(603) 431-3535
Julia Russell Photography
32 Cottage Street,
Portsmouth, NH 03801-4109
(603) 431-4139
Portsmouth Post Office
345 Heritage Ave
Unit 100
Portsmouth, NH 3801
(800) 275-8777
Click for expedited passport courier service in 24 to 48 hours!
.
Expedite Your Passport Now!