Where to Apply for a Passport in Miami, FL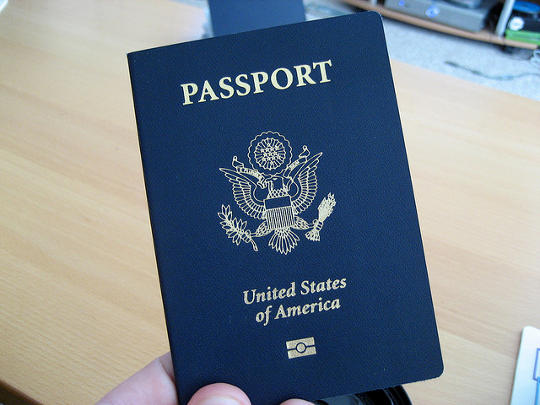 The number of Miami passport offices is quite large if you include the greater metropolitan area. Below is a list of places where you can apply for a
new passport
in Miami, Florida. Be aware that
most acceptance facilities require an appointment
so be sure to call or schedule one
online
before going. You only need to visit a nearby application acceptance facility if you are applying for a new passport. Otherwise, you can send your application by mail. For other cities besides Miami, visit the
Florida passport application acceptance facility list
page. Routine service takes between 6 and 8 weeks to complete. Requesting expedited service can reduce the processing time to up to three weeks. To get a passport within two weeks, schedule an appointment at the
Miami Passport Agency
. If no appointment is available or you cannot personally visit the agency, get a registered expediter to
submit your application for you
.
COVID-19 UPDATE:
Mailing delays are impacting passport processing. The Department of State's processing times begin when applications are received and not when you mail them. Standard service may take up to 18 weeks from the day the application is submitted to the day the passport arrives at your door. This timeframe includes up to 12 weeks of processing and up to 6 weeks for mailing. Expedited service may take up to 12 weeks -- 6 weeks processing and an additional 6 weeks mailing on the front and back end. Delays may be significant so requesting 1-2-day mailing may greatly help. Regional passport agencies are offering extremely limited in-person services if you need to travel internationally in the next 72 hours. Those with qualified life-or-death emergencies are prioritized. Life-or-death emergencies are serious illnesses, injuries, or deaths in your immediate family (parent, legal guardian, child, spouse, sibling, and grandparent) that require you to travel outside the United States within 72 hours (3 business days). If you need to travel due to a qualified life-or-death emergency, please call the National Passport Information Center for an appointment. Mondays through Fridays 8 AM to 5PM, call ET 1-877-487-2778 (TDD/TTY:1-888-874-7793) Outside of these hours, 202-647-4000
Facility Name
Street Address
City
State
ZIP
Phone
CITY OF MIAMI
3500 PAN AMERICAN DRIVE
MIAMI
FL
33133
3058592705
SOUTH DADE REGIONAL LIBRARY
10750 SW 211 STREET
MIAMI
FL
33189
3052338140
US POSTAL SERVICE JOSE MARTI STATION
425 N.W. 27TH AVENUE
MIAMI
FL
33125
3055412782
USPS KENDALL FINANCE UNIT
8821 SW 136TH ST
MIAMI
FL
33176
3052351546
USPS LITTLE RIVER BRANCH
140 NE 84TH ST
MIAMI
FL
33138
3057541906
USPS MIAMI GENERAL MAIL FACILITY
2200 NW 72ND AVE
MIAMI
FL
33152
3054700381
USPS QUAIL HEIGHTS BRANCH
10360 SW 186TH ST
MIAMI
FL
33197
3052534910
USPS SNAPPER CREEK BRANCH
11000 SW 104TH ST
MIAMI
FL
33116
3052700335
USPS SOUTH MIAMI BRANCH
5927 SW 70TH ST
MIAMI
FL
33143
3056615435
USPS SURFSIDE POST OFFICE
250 95TH ST
MIAMI
FL
33154
3058616054
USPS TOWN AND COUNTRY POSTAL STORE
8266 MILLS DR
MIAMI
FL
33283
3052790679
Need to get a passport fast?
Click here for expedited passports in 24-48 hours
.
More Miami Passport Services
Miami Passport Photo Services
Miami Passport Agency
Expedited Passport Services in Miami
Expedite Your Passport Now!