Where to Apply for a Passport in Miami, FL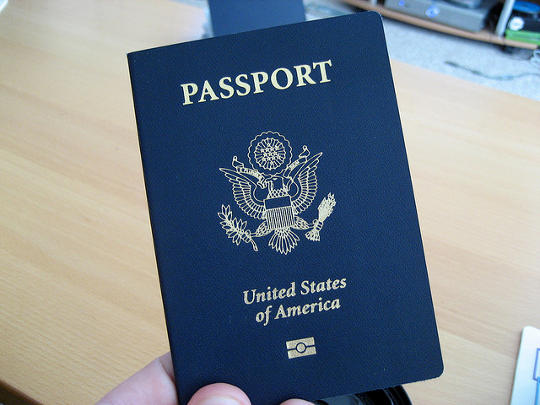 The number of Miami passport offices is quite large if you include the greater metropolitan area. Below is a list of places where you can apply for a new passport in Miami, Florida. Be aware that most acceptance facilities require an appointment so be sure to call or schedule one online before going.
You only need to visit a nearby application acceptance facility if you are applying for a new passport. Otherwise, you can send your application by mail. For other cities besides Miami, visit the
Florida passport application acceptance facility list
page.
Routine service takes between 8 and 11 weeks to complete. Requesting expedited service can reduce the processing time to up to 7 weeks.
To get a passport within two weeks, schedule an appointment at the Miami Passport Agency. If no appointment is available or you cannot personally visit the agency, get a registered expediter to submit your application for you.

Facility Name
Street Address
City
State
ZIP
Phone
CITY OF MIAMI
3500 PAN AMERICAN DRIVE
MIAMI
FL
33133
3058592705
SOUTH DADE REGIONAL LIBRARY
10750 SW 211 STREET
MIAMI
FL
33189
3052338140
US POSTAL SERVICE JOSE MARTI STATION
425 N.W. 27TH AVENUE
MIAMI
FL
33125
3055412782
USPS KENDALL FINANCE UNIT
8821 SW 136TH ST
MIAMI
FL
33176
3052351546
USPS LITTLE RIVER BRANCH
140 NE 84TH ST
MIAMI
FL
33138
3057541329
USPS MIAMI GENERAL MAIL FACILITY
2200 NW 72ND AVE
MIAMI
FL
33152
3054700381
USPS QUAIL HEIGHTS BRANCH
10360 SW 186TH ST
MIAMI
FL
33197
3052534910
USPS SNAPPER CREEK BRANCH
11000 SW 104TH ST
MIAMI
FL
33116
3052700335
USPS SOUTH MIAMI BRANCH
5927 SW 70TH ST
MIAMI
FL
33143
3056615435
USPS SURFSIDE POST OFFICE
250 95TH ST
MIAMI
FL
33154
3058616054
USPS TOWN AND COUNTRY POSTAL STORE
8266 MILLS DR
MIAMI
FL
33283
3052790679
Need to get a passport fast? Click here for expedited passports in 24-48 hours.
Miami Passport Agency
The Miami Passport Agency only serves customers who are traveling within 14 days, or submitting their passports for foreign visas within 28 days. To apply at the Agency, you must first schedule a visit by calling their automated appointment system. During peak travel periods, the lines can get congested. It can often take a long time to get through and set up the appointment.
Since the regional agency only attends to American citizens with urgent travel plans, you are required to present evidence of imminent travel. Also, you need to arrive early in order to get through the security check and arrive at your appointment on time. Late arrivals could result in the cancelation of your appointment. Depending on your travel date, a same day passport could be issued. If not, you will need to return to the processing center a day or two later to pick up your passport.
Miami Passport Expediting Services
Due to the presence of the regional agency, there are several Miami passport expediters in the area. They are registered with the processing center and have experience in getting U.S. passports processed as quickly as the same day. While expediting service providers do charge a fee, it is quite convenient when you need a passport quickly but are unable to personally visit the Miami agency.
Click for expedited passport courier service quickly!.