What Do I Do If My New Passport Did Not Arrive?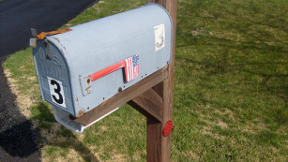 While the vast majority of new passports arrive at their destination, not all of them do. What can you do if your passport does not arrive? Unless you requested and paid for overnight delivery, you should wait until at least 10 business days have passed from the date the passport was issued.
Then, enter into contact with the National Passport Information Center. A Customer Service Representative will confirm two things: the date your passport was mailed and the address to which it was mailed. If necessary, the representative will help you file a report claiming that you did not receive your passport. It is important that the report be filed within 90 days from the date your passport was issued. Waiting more than 90 days will require you reapply and pay all fees again in order to get a new passport. The phone number for the National Passport Information Center is 1-877-487-2778.
Download Form DS-86: Statement of Non-Receipt of U.S. Passport
More Passport FAQ
Click for expedited passport courier service in 24 to 48 hours!
.
Expedite Your Passport Now!