Thailand Entry Requirements - Required Travel Documents for Entry into Thailand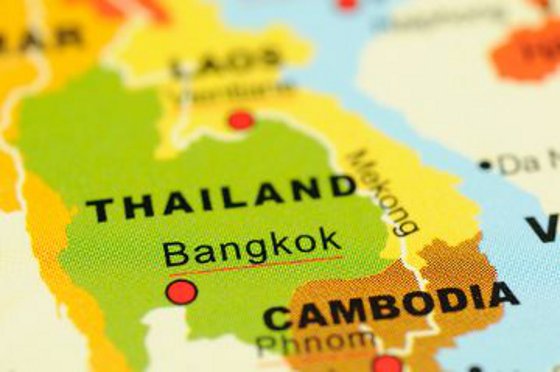 U.S. citizen tourists staying for fewer than 30 days do not require a visa, but must possess a valid passport (six months validity recommended) and may be asked to show an onward/return ticket. If you plan to stay longer than 30 days or are traveling for some other purpose than tourism, you need to obtain a
Thailand visa
.
Persons entering Thailand by air without a visa are allowed to stay in Thailand for 30 days per visit. Persons entering
Thailand
by land without a visa are also allowed to stay in Thailand for 30 days per visit. The duration of stay in Thailand for persons who enter Thailand without a visa cannot exceed 90 days during any six-month period, counting from the date of first entry. After 90 days, travelers must apply for a new visa at a Thai embassy outside of the country. Travelers must pay a Passenger Service Charge in Thai baht when departing from any of Thailand's international airports. This charge is now included in airline ticket prices at Bangkok's main airport, Suvarnabhumi International Airport. When a traveler enters the country, Thai Immigration stamps in his or her passport the date on which the traveler's authorized stay in Thailand will expire. Any traveler remaining in Thailand beyond this date without having received an official extension will be assessed an immediate cash fine when departing Thailand. Any foreigner found by police to be out of legal status prior to departure (during a Thai Immigration "sweep" through a guesthouse, for example) will be jailed, fined, and then deported at his or her own expense, and may be barred from re-entering Thailand. In this regard, American citizens should be aware that private "visa extension services." even those advertising in major periodicals or located close to Immigration offices or police stations, are illegal. A number of Americans are arrested at border crossings each year when the visas and entry stamps they have obtained through these illegal services are discovered to be counterfeit. Thailand's entry and exit information is subject to change without notice. For further information on Thailand's entry/exit requirements, contact the Royal Thai Embassy, 1024 Wisconsin Avenue, NW, Washington, DC, 20007, telephone (202) 944-3600, or contact the
Thai consulates
in Chicago, Los Angeles, or New York City. Visit the
Embassy of Thailand web site
for the most current visa information.
Click here to expedite your Thailand visa.
Expedite Your Passport Now!