How to Get a U.S. Passport Overseas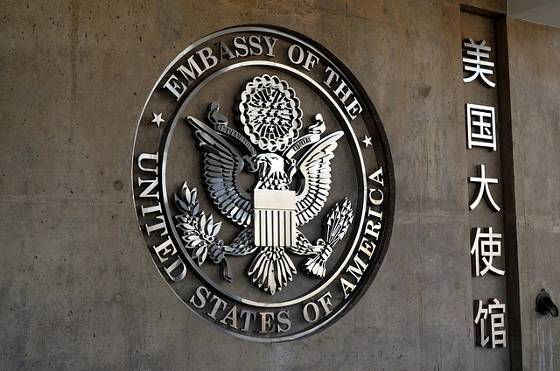 American citizens can get the same full passport services outside of the United States, through the Overseas Passport Issuance Program. If you are living or traveling outside the United States and can claim a right to
U.S. citizenship
, you can apply for a passport at any
U.S. embassy or consulate
. This service applies to emergency, limited-validity and full-validity passports. To apply for a full-validity passport, you'll need to go to the Consular Section of the U.S. Embassy or a nearby U.S. Consulate. Consulates are the ones who issue passports and handle other minor diplomatic issues. You'll need to bring the same documentation as if you were applying from within the United States: a completed application, a recent passport-sized photo, an acceptable identification document, a copy of the ID, and the processing fee. Both parents need to appear and submit evidence of parent/child relationship when applying for a minor's passport. The consulate will accept your application, supporting documents and fees, and enter your application into the electronic American Citizen Services system. The consulate will also clear your name through Consular Lookout and Support System (CLASS) to verify that you do not pose a risk that disqualifies you from receiving a U.S. passport. The consulate will then authorize the passport and submit the application and information to a domestic passport center. After your application data has been processed and your passport has been printed within the United States, it is sent to the consulate via express courier. If the postal system or a delivery system in your country of residence has been vetted, your passport may be mailed to you. If not, you will have to go pick it up in person. Processing takes only 2-3 weeks when applying at an embassy or consulate without the need to pay the expedite service fee.
Emergency replacement passports
that have limited validity can be processed and printed at U.S. Consular offices for emergency travel. They contain 12 pages, do not have an embedded electronic chip with identifying information, and are limited to anywhere from direct immediate return to up to one year of issuance, depending on the circumstances. The expectation is that when your emergency travel ends, you turn the limited-validity passport in with your application for a new full-validity passport.
Expedite Your Passport Now!