Expedited Passport Services in Boston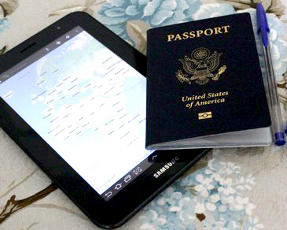 You can get an expedited passport in Boston by scheduling an appointment at the
regional agency
or, if no opening is available before your departure date, employing the services of an official expediting service. A list of passport expediters in Boston is provided below.
Recommended:
Rush My Passport
Rush My Passport is one of the most popular passport expediting services available to U.S. citizens who travel internationally. This travel document specialist has been featured on Forbes.com and MSNBC and helped thousands of American citizens obtain passports quickly.
Click here to visit Rush My Passport
It's Easy Passport & Visa Services
111 Devonshire St
Suite 740
Boston, MA 02109
617-422-0222
CIBT Inc
33 Broad St, Suite 703
Boston, MA 02109
(617) 357-1840
Travisa Passport Svc
33 Broad St, Suite 703
Boston, MA 02109
(877) 876-3266
A Briggs Passport & Visa Expeditors
33 Broad St, Suite 703
Boston, MA 02109
617-357-1840
Visa Service Inc
535 Boylston Street %th Floor
Boston, MA 02116
(617) 266-7646
Passports and Visas
10 Post Office Sq Ste 800 S
Boston, MA 02109
(617) 936-5959
Click here to get your passport in 24-48 hours
Related Boston Passport Services
Application Acceptance Facilities in Boston
Boston Regional Passport Agency
Passport Photo Services in Boston
Expedite Your Passport Now!
Click to Call for Expedited Service!