List of Expedited Passport Courier Services in Atlanta, Georgia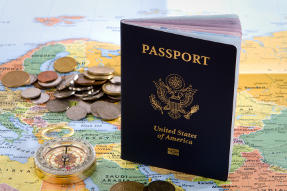 You can get an expedited passport in Atlanta in 2 to 3 weeks when you submit your application at one of the Atlanta passport offices. The majority of application acceptance facilities require an appointment. Please call before visiting.
Getting a passport expedited in less than two weeks requires you to
schedule an appointment
at the
regional agency
or, if no opening is available before your departure date, employ the services of an authorized expediting service. Passport expediting courier services that attend residents of Atlanta are listed below.
Rush My Passport
3355 Lenox Road
Suite 750
Atlanta, GA 30326
(7700) 709-3268
CIBT Inc
5775 Glenridge Drive
Building B Suite 320
Atlanta, GA 30328
(800) 929-2428
Travel and Visa
925B Peachtree Street, #344
Atlanta, GA 30309
(404) 452-7288
G3 Visas & Passports
3355 Lenox Road Suite 750
Atlanta, GA 30326
(855) 201-2993
Roswell Passport & Visa Service
7878 Roswell Road
Suite M
Sandy Springs, GA 30350
(770) 594-2913
Travel Visa Pro
5555 Glenridge Connector
Suite 200
Atlanta, GA 30342
(404) 900-6886
Visa Supply
333 Sandy Springs Circle
Suite 109
Atlanta, GA 30328
(404) 464-7125
Our highest recommendation goes to Rush My Passport.
Top 5 Questions About Expedited Passport Couriers