The 5 Best Canadian Cities for Americans to Visit
Canada is a great option for Americans looking to travel abroad. It's close, affordable, and famously accommodating.
When most people imagine a Canadian vacation, they imagine soaring vistas and awe-inspiring landscapes. However, there's more to Canada than just its natural beauty.
What travelers tend to overlook is that Canada is also home to some of the most unique and tourist-friendly cities in the world. Whatever your idea of a fun and exciting city might be, there's a good chance Canada has one that fits the bill. We have compiled five of the best to help you plan the perfect escape north of the border.
Passport requirements for traveling to Canada
Crossing the American-Canadian border requires proper documentation. While you can enter Canada by land or sea with both proof of identity and proof of citizenship, re-entry to the United States requires a valid WHTI-compliant document.
For those entering Canada by air, a passport is required for all travelers (regardless of age).
If this is news to you (for many Canada-bound Americans it is!), all is not lost. It is possible to get a passport expedited so that you have the documentation to cross the border into Canada. Know that if time is short, the only way to get a passport in less than two weeks is to apply at a regional passport agency or through a registered expedited passport courier service such as Rush My Passport.
For more information, check out our complete guide to the passport requirements for Americans traveling to Canada.

Now, without further ado, here are five of the best Canadian cities for Americans to visit.
Vancouver, British Columbia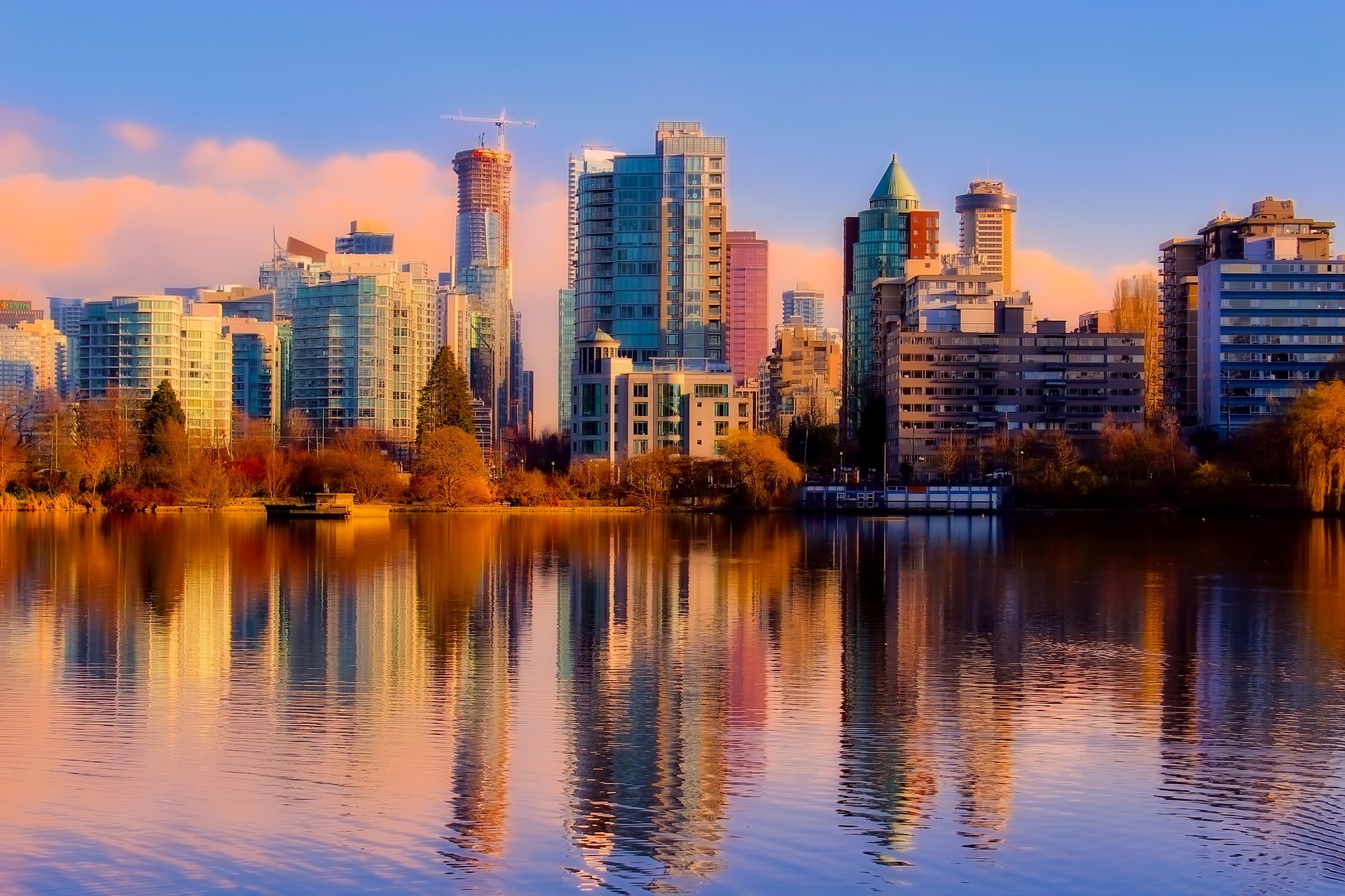 Vancouver is one of those destinations that has something for everyone. With a population of just over 600,000 (roughly the same as Baltimore, Maryland) Vancouver is Canada's eighth largest city. Within its borders are some of the finest restaurants, museums, and performing arts experiences in the entire country.
There are even a variety of nearby opportunities for travelers looking to experience some of Canada's famed great outdoors. The area is home to first-rate parks, paddling tours, biking, and even golf.
Vancouver is an exceptional destination for tourists looking for a diverse array of what Canada has to offer while also having access to first-rate accommodations and amenities.
Cost:
The average tourist can enjoy a comfortable stay in Vancouver for around $300 a day. However, as the Lonely Planet travel blog outlines, it is possible to have a very full experience for half that cost.
Travel time:
Vancouver is less than a 3-hour flight from LAX. Travelers from the East Coast will have to travel twice as far (JFK to Vancouver is a 6-hour flight) and contend with the jet lag of a 3-hour time zone difference.
Climate:
Vancouver has some of the mildest weather in all of Canada. Temperatures seldom rise above the 70s °F but also never fall much below the mid-30s °F.
November through March is typically regarded as Vancouver's "rainy season." That said, while the city gets its fair share of rain, there is substantially less annual snowfall (only 15 in. yearly on average) compared to other Canadian locales.
The best time to visit:
Unlike some Canadian cities, there really is no bad time to visit Vancouver. There is always something to see and do regardless of the season and the weather is seldom an issue.
April through October tend to be the most popular months of the year for tourists thanks to the mix of mild temperatures and a calendar full popular events like the Cherry Blossom Festival, the Vancouver Folk Music Festival, and the Vancouver International Film Festival.
Amenities:
Food - Vancouver's excellent growing climate makes it a culinary haven for the organic, farm-to-table crowd. Combined with the prevalence of some of the freshest seafood you will ever eat, it is hard to find a bad bite in the city.

If you want the best, check out these helpful guides from Bon Appetit and Vancouver Magazine


Accommodations - Like most major cities, Vancouver has everything from cheap hostels to five-star hotels and everything in between.

Moreover, one of the unique perks of Vancouver's proximity to parks, wildlife conservation areas, and the beautiful Vancouver Island is that camping is also a viable option. The city's Visitor's Bureau website includes several popular options.


Transportation - Vancouver has a robust public transit system with trains, busses, and ferries that are both reliable and affordable. It is worth noting that while there are cab services, popular ride-sharing apps Uber and Lyft are not available.

If you'd rather control your own travel while in Vancouver, Reid and Maryrose from the Wanderlustyle blog recommend renting a car whereas Taylor and Elaine from the Local Wanderer blog sing the praises of biking the city. You can't go wrong either way!
Must-see/Must-do attractions: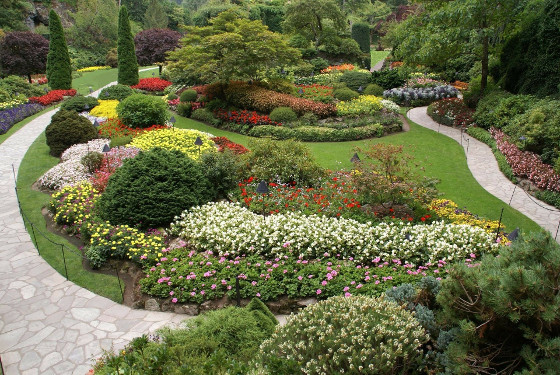 Visit a park – With over 230 parks within the city limits, you would be amiss not to experience some of Vancouver's brilliant natural scenery. The local YWCA blog features seven of the best.
See some art – The Vancouver Art Gallery is home to an incredible collection spanning over 10,000 works in its permanent collection.
Tour Gastown – Gastown is one of the oldest parts of the city and it looks like it (in a good way!). The combination of preserved historical buildings, cobblestone streets, vintage lampposts, and even a steam-powered clock gives the whole area its distinctive flair.

Despite the area's historic feel, Gastown is home to some of the trendiest and fun destinations in the entire city. The Local Wanderer shares five of the best places to shop and eat in the neighborhood.
Advice from the experts:
Don't limit yourself to the city limits – Much of what makes Vancouver such an attractive travel destination is the blend of both urban and natural attractions. As the Sidetracked travel blog confirms, there are just as many cool ways to spend time in Vancouver's outskirts as there are in the heart of the city.
Skip the coffee chains – Just because you see a Starbuck's sign doesn't mean that's your only option to kick-start your day or grab a mid-day caffeine fix. The Backpacking Matt blog advises, "The best coffee comes from local baristas. Take a walk down Davie and stop in Melriches for an Americano and a breakfast croissant."
Winnipeg, Manitoba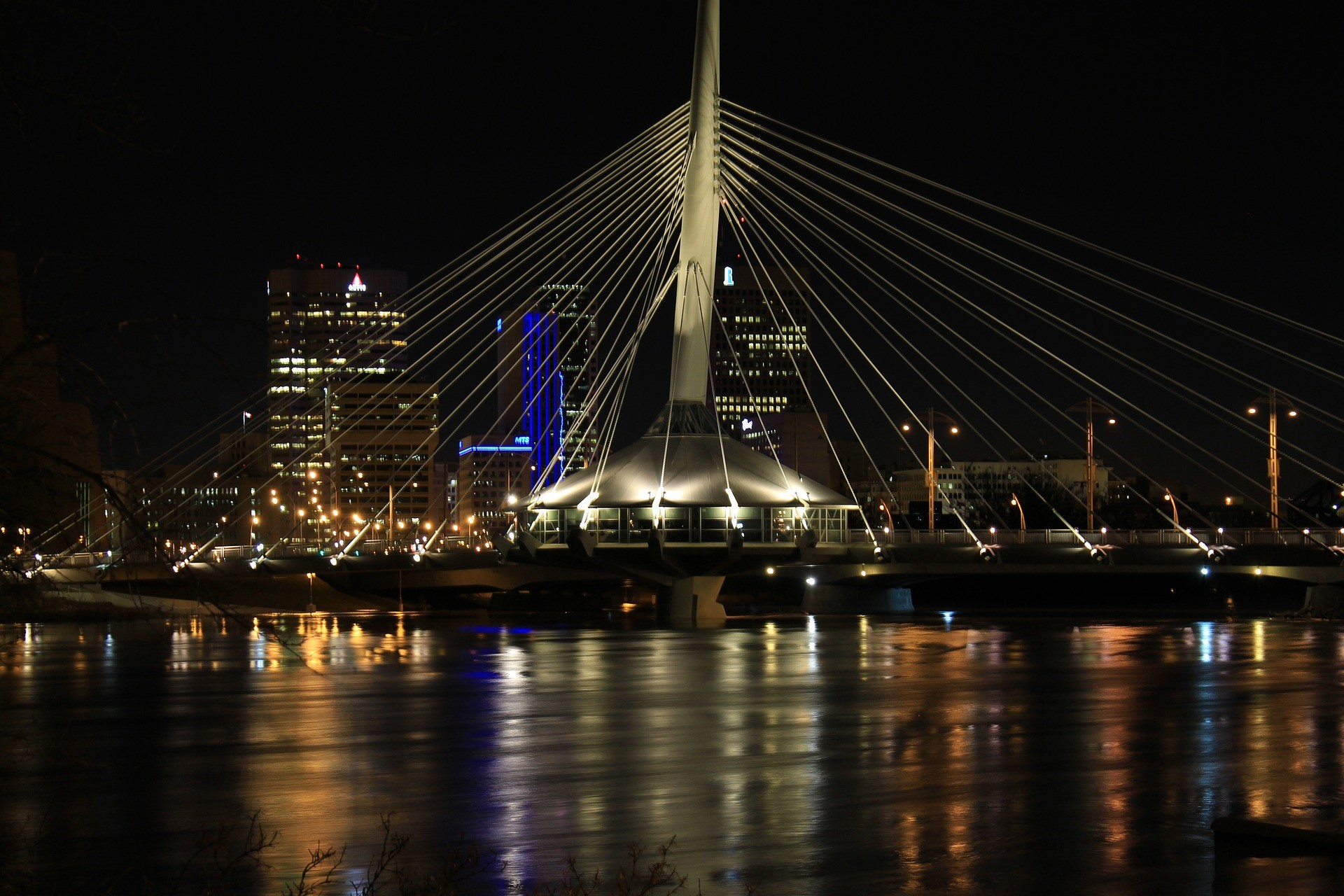 Winnipeg, affectionately referred to as "The Peg" by many Canadians, is the capital city of the central Canadian province of Manitoba. With a population of between 700,000 and 800,000 people, the city is comparable to Seattle, Washington - albeit twice as spacious.
Situated at the forks of the Assiniboine and Red Rivers, Winnipeg is home to a unique blend of sights, cultures, and history. While it may not get the same tourist attention as some of the other cities on this list, Winnipeg is truly a hidden gem nestled into the central Canadian prairie.
Cost:
According to recent data, Winnipeg is one of the most affordable Canadian cities to visit. For just a few hundred dollars (US) a day, travelers can enjoy a reasonably high-end experience in Manitoba's capital.
Distance:
Winnipeg is in the Central Standard Time Zone and is essentially equidistant from both U.S coasts. Traveling from Minneapolis, Minnesota is only a 90-minute flight or about an 8-hour road trip.
Climate:
Winnipeg's weather is comparable to American cities like Fargo, North Dakota. The city is situated in low, flat terrain, which brings arctic winds and more snow than most other major Canadian cities. Average temperatures in wintertime are in the low 10°F, but wind chills can cause dips into sub-zero ranges
In contrast, Winnipeg summers are short, but temperatures average in the high 70°F to low 80°F.
The best time to visit:
Winnipeg comes to life in the summer with beautiful weather, festivals, and opportunities for outdoor fun.
Despite the chilly climate, Winnipeg has plenty to do even in the winter months. Fans of sledding, ice skating, ice climbing, ice fishing, and cross-country skiing will find a variety of fun winter activities to enjoy both in and around the city.
Of course, Winnipeg's excellent museums, theatres, shops, and eateries are enjoyable any time of year.
Amenities:
Food - As The Lonely Planet travel blog attests, food is one of the best reasons to visit Winnipeg. The combination of The Peg's cultural melting-pot origins and the booming local foodie scene means visitors can find just about any type of food from burgers and microbrews to deer tartare and artisan coffees.

If you're struggling to decide where to eat or drink, take travel blogger Johnny Jet's recommendation and take one of Winnipeg's tasting tours to sample a wide variety of the city's best offerings.


Accommodations - Your stay in Winnipeg can be as fancy or as barebones as you'd like. There are plenty of high-quality hotels and local B&Bs, to suit any budget or comfort level. The University of Winnipeg even offers its own hostel.


Transportation - Getting around Winnipeg is surprisingly easy. For drivers, traffic is light and parking is readily available (and free after 6pm!).

Public transportation is a solid option as well. Even in the snowy months, the city's bus system is a reliable way to tour The Peg.
Must-see/Must-do attractions: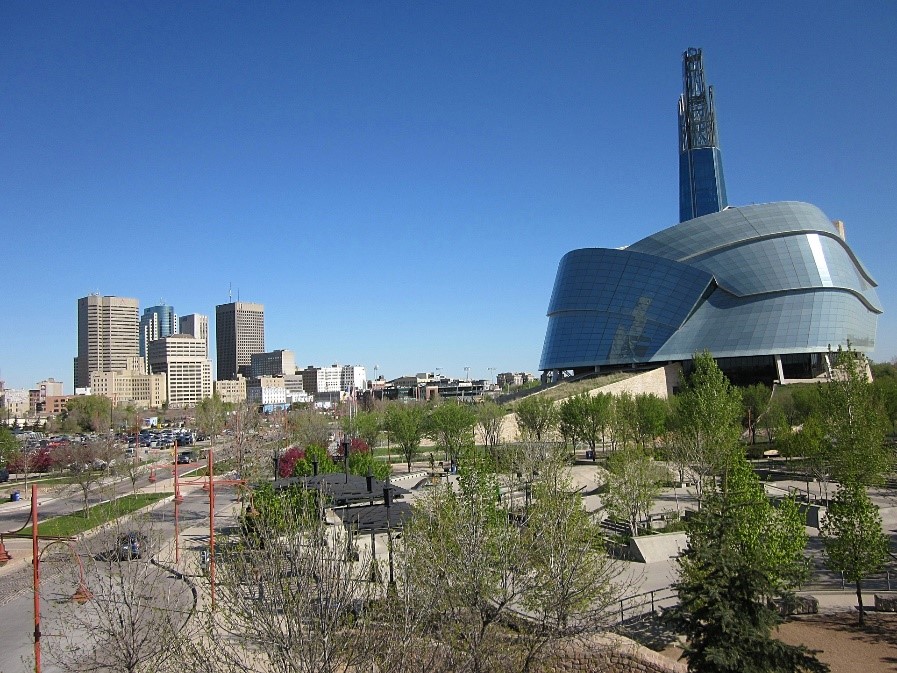 Tour the Canadian Museum for Human Rights - When most people think museums, they usually jump to common types like art, history, and science. Winnipeg's Canadian Museum for Human Rights promotes its mission of "a national and international destination-a centre of learning where Canadians and people from around the world can engage in discussion and commit to taking action against hate and oppression."

Jenna Kvidt from the Wander the Map blog praises the museum experience: "Uplifting and heavy all in one, if you walk into the museum with an open mind and a willingness to learn, you will walk out a different person."
Visit the Assiniboine Park Zoo – Winnipeg's famous zoo is as educational as it is impressive. With over 1,500 animals, it is a great place to spend a day while also learning about conservation, habitat preservation, and animals from all over the planet.
Spend a Day at The Forks – Built on the site that has seen several millennia of human history and exchange, The Forks is now home to some of the best museums, entertainment, shopping, and dining in the city. Blogger Caley Vanular shares some of the attractions that should not be missed!
Advice from the experts:
Lotte Eschebach has produced a fully mapped-out guide chock-full of even more things to see in do in Winnipeg on her Phenomenal Globe blog.
Toronto, Ontario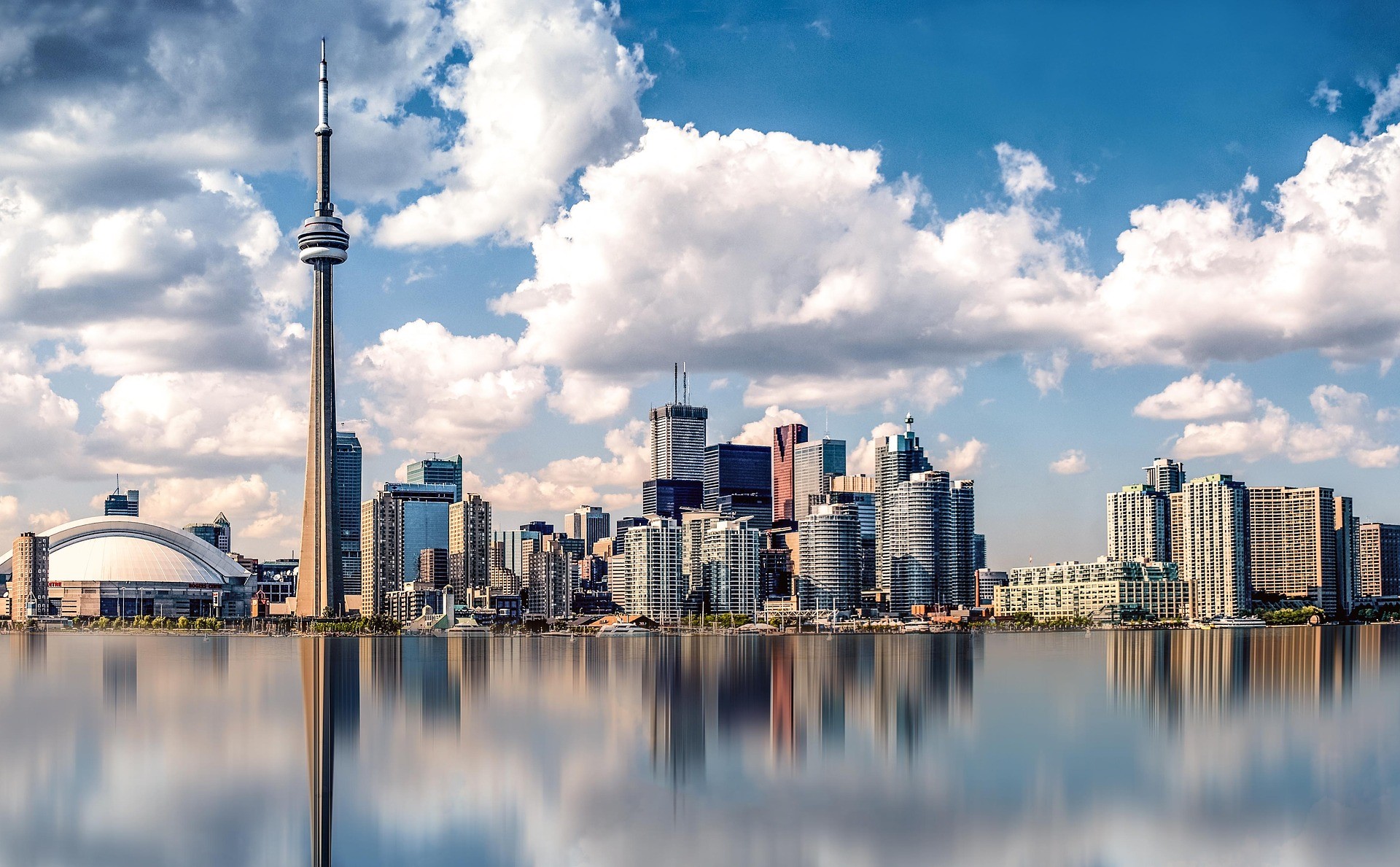 Situated along the northern shores of Lake Ontario, Toronto is Canada's largest and most populous city by far. It is home to about 2.8 million people - which is comparable to cities like Chicago or Houston in the United States.
For travelers who want the big-city experience, Toronto is one of the best options in Canada.
Cost:
Expensive. Full stop. Toronto is one of the priciest cities in Canada. You can rack up over $500 (US) a day in expenses rather quickly.
If you are willing to sacrifice some creature comforts like table-service dining and hotel accommodations (quality hostels abound in Toronto), you can have an enjoyable visit to Toronto for about $150 (US) per person per day.
Keep in mind, the steep prices for some popular attractions like the CN Tower may still stretch that budget, but savvy travelers can offset costs with any number of free activities throughout the city.
Blogger Danielle Desir from The Thought Card was able to enjoy a jam-packed weekend trip to Canada (including a flight from New York City) for under $500.
Distance:
Toronto is a short 90-minute northbound drive from Niagara Falls making it an easy trip for Americans travelling (or connecting) from the northeast.
Getting to Toronto from Los Angeles is about a 4½-hour nonstop flight and means crossing through three time zones.
Climate:
Toronto has a mild climate by Canadian standards. The winter temperatures seldom dip below the 20s°F and summers can push into the 80s°F.
The Great Lakes help push Toronto's wind speeds and relative humidity levels higher than more inland destinations.
The best time to visit:
Autumn may be the sweet spot for a trip to Toronto. The temperatures dip into the 60s°F and 70s°F – perfect for autumn "leaf-peeping." Cooler weather may rule out swimming in Lake Ontario, but the city's beaches and boutique neighborhoods are filled with fun outdoor activities – many of which feature off-peak rates.
The Toronto International Film Festival also comes to town in the fall. This means you may need to secure your reservations early for a mid-September stay.
Amenities:
Food - Toronto is a multicultural metropolis with the menus to match. As the Urban Travel Blog correctly attests, "Eating out in Toronto is like spinning a globe and buying a ticket to wherever your finger lands."

There are certainly upscale establishments for those looking for fine dining, but some of the best (and most interesting) eats in town can be had for under $20 (US).


Accommodations - There are places to stay in Toronto to suit any budget or comfort level. The Hotel Guru's Toronto guide includes reviews and recommendations to help visitors find the perfect place to rest their head in Canada's largest city.


Transportation - As the Culture Trip blog warns, traffic in Toronto is awful. The combination of constant construction, public transit delays, and unpredictable weather can make getting around the city both challenging and time consuming.

Nomadic Matt suggests skipping public transportation and taking advantage of Uber and airport shuttles instead. Traffic will still slow things down, but why not leave the frustration of driving through it to the local experts?
Must-see/Must-do city attractions: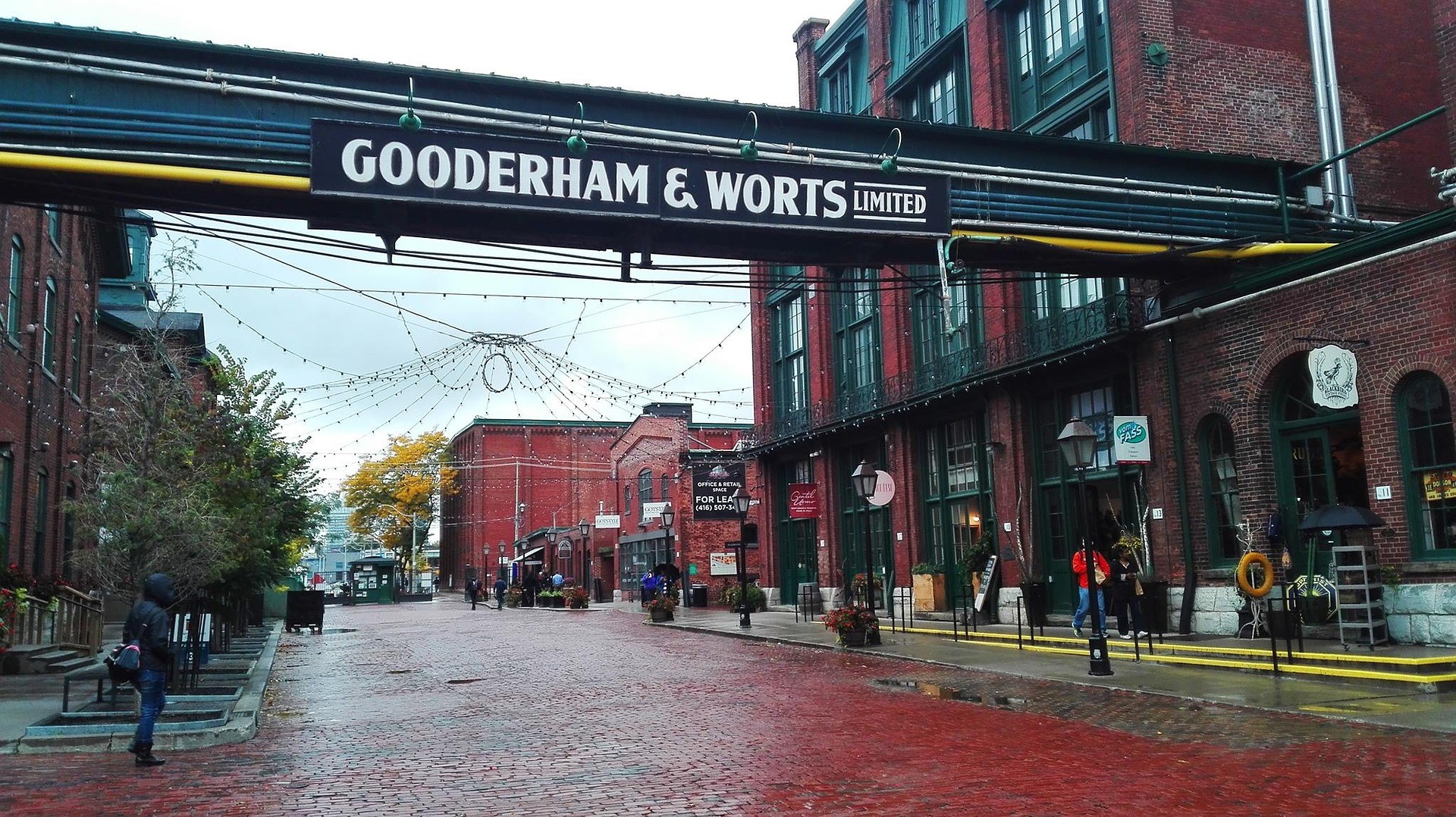 Check out the Distillery District – Toronto's Distillery District is one of the most distinctive neighborhoods in all of Toronto. Beyond its (obvious) cadre of pubs, breweries, and wineries, the district is also home to a mix of history, shopping, dining, and the arts. Patrick Godin of the Narcity blog shares 10 reasons why a visit is worth your time.
See the view from the CN Tower – Toronto's CN Tower is regarded as one of the Seven Wonders of the Modern World. There are different options for reaching the top to take in the breathtaking city views – all expensive. For what it's worth, despite the steep cost, travelers rave about the half-hour Edge Walk experience.
Peruse Kensington Market – The Kensington neighborhood is a quirky, artsy, and multicultural haven nestled into the vastness of Toronto. There's an unmistakable "Hippy" vibe to the whole experience that is infused into the area's variety of art, food, music, and independent shops.
Advice from the experts:
Toronto (and the entire Ontario province in general) has notoriously strict alcohol policies. If you are looking to imbibe on your trip, be sure to know when and where you can get your booze. Self-proclaimed hipster travel blogger Adam Groffman recommends taking advantage of one of the city's alcohol delivery services to simplify things.
Toronto's beaches along Lake Ontario are popular (and crowded) during the summer months. Tom Beedham from the Indie88 blog shares tips for some of the best to visit.
Montreal, Quebec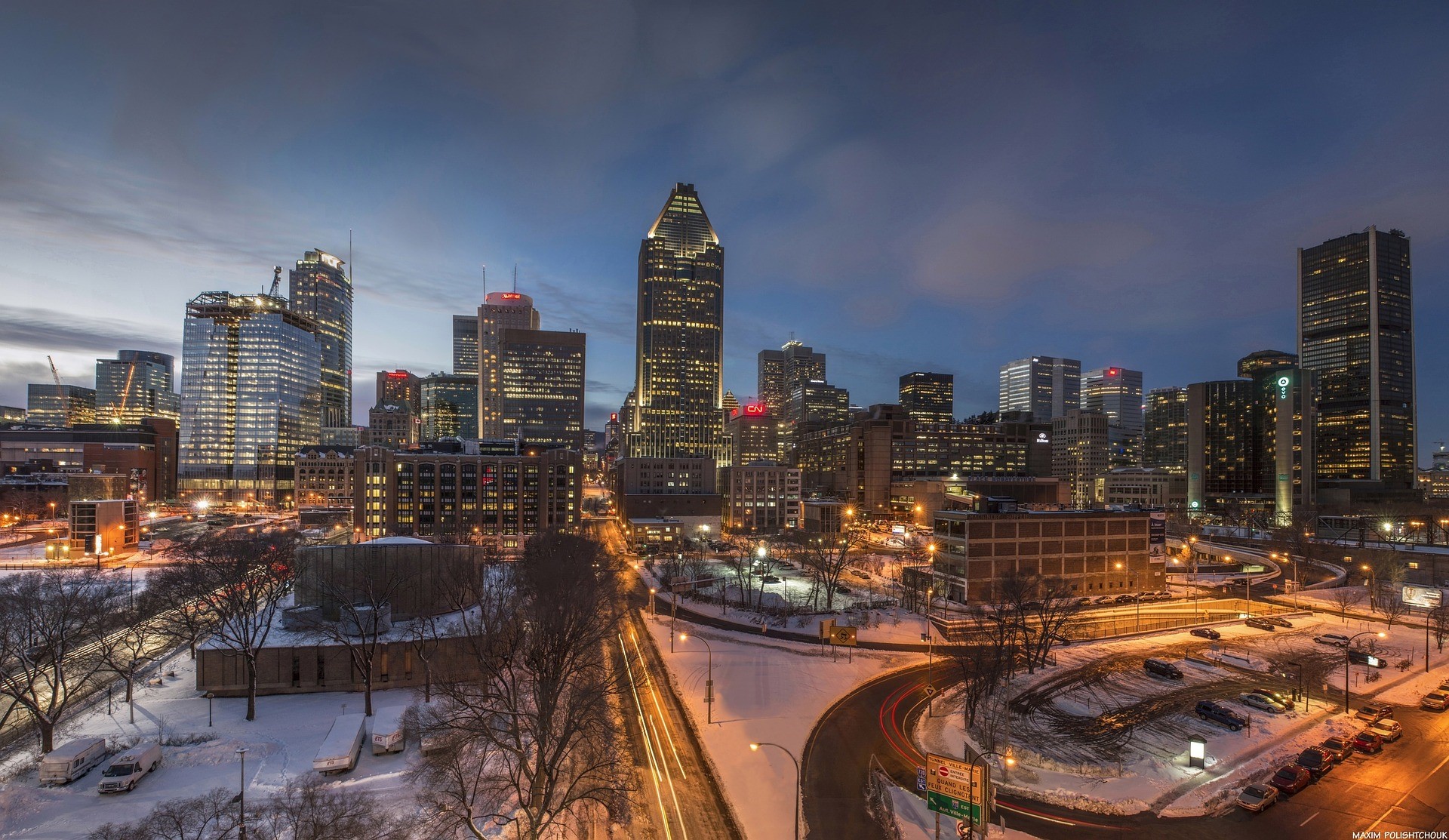 Montreal has an unfair reputation as a daunting place for Americans to visit. There are horror stories of locals treating English-speakers rudely and scornfully. Everything from menus to road signs are written in French and no one will help you. There is no way to have an enjoyable time unless you aced your AP French exam…right?
Wrong.
The reality is, Montreal is home to the largest number of English-speakers in Quebec. Much like the other cities on this list, tourists can expect hallmark Canadian friendliness and courtesy regardless of what language they speak or where they call home. In Montreal, If you find yourself in a situation where someone doesn't speak English or you can't read French, odds are someone nearby will jump in and do their best to bridge the communication gap.
To be fair, manners matter. A Bonjour (hello) here and a merci beaucoup (thank you very much) there will go a long way with anyone!
Cost:
The average visitor to Montreal can expect to spend anywhere from $140 (US) to over $200 (US) per day for modest accommodations, transportation, entertainment, and meals.
Solo-traveler Rachel Elizabeth spent $849 (US) for four days including travel from the New York City area and a private room at a hostel - upgrading to a hotel would have likely sent that budget well over $1,000 (US).
For those looking for an affordable visit to Montreal, fear not. There are ways to experience the city on the cheap. Staying in a communal hostel or dormitory, getting groceries instead of dining out, and making the most of public transit can help defray costs. Under these circumstances, blogger Nomadic Matt recommends at budget of at least $52 a day per person.
Along those same lines, Allison Green's Eternal Arrival blog outlines her budget-friendly 3-day weekend in Montreal that came in under $200 (US) including travel.
Distance:
Montreal is one of the easiest places in Canada for Americans to travel to. There is no shortage of viable options (just don't forget your passport!):
Climate:
Montreal is typically cold in the winter with average temperatures in the 10s °F and 20s°F. Snow is common. Temperatures gradually increase into the spring, but snow remains a possibility well into May.
Montreal summers are humid with temperatures ranging from the high 50s°F (usually at night) to low 80s°F. Autumn sees things cool off a bit, but usually not too drastically until mid-October. By November, winter temperatures are back with average temperatures ranging from the 20s°F to the 40s°F
The best time to visit:
While summer is peak tourist season, fall in Montreal may be the perfect time to visit. The big-ticket festivals are over, the summer tourists are have gone home, the autumn colors set in, and there is plenty to see and do.
With a cold winter just around the corner, the city comes to life with Quebecois soaking up the sunny days and mild (albeit occasionally brisk) temperatures. If you are looking for a more authentic Montreal experience than a touristy one, fall is your best bet.
Amenities:
Food - Montreal is a truly international city. You can find just about any type of food to suit any particular palate.

Like most cities, there are no shortage of both amazing fine dining and hole-in-the-wall local favorites. You just need to know where to find them.

There are also plenty of affordable ways to savor the variety of cuisine options in Montreal without hamstringing your budget. The MTL Blog has a great guide to 20 great local eateries where $20 will leave you full and satisfied.

Still can't decide where to eat? The Will Travel for Food blog shares some of the best food tours in Montreal.


Accommodations - Where you choose to stay in Montreal is probably the most important factor to consider when budgeting your trip. There is a wide variety of places to stay including elite hotels, AirBnBs, hostels, and university dormitories.

Finding cheap places to stay isn't always easy (especially in scenic Old Montreal or during peak summer tourist season), so plan ahead!


Transportation - Public transit in Montreal is a reliable and cost-effective way to get around. The Metro and bus systems run on a pay-per-ride system. Single and multi-day passes are available (which work for both bus and Metro fares) and pay for themselves if you are planning to ride public transit more than just a few times a day.

Taxis, Uber, and rental cars are viable options; but just like in American cities, be sure to avoid the inevitable frustrations of morning and evening rush hours if possible.
Must-see/Must-do city attractions: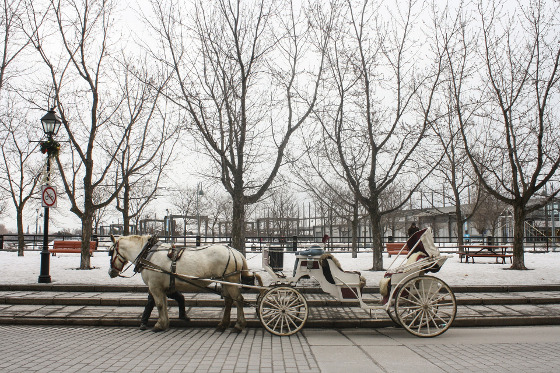 Tour the beautiful neighborhoods – Staying in some of Montreal's most beautiful and neighborhoods may be out of your price range, but hopping the Metro and visiting them isn't out of the question! Take in the sights, grab a bite, enjoy some people-watching, and do some shopping (or window shopping). The Y Travel Blog suggests Plateau Mont-Royal, Old Montreal, and Outremont for starters.
Check out a festival – Montreal is home to a wide assortment of annual festivals and gatherings. No matter when you plan to visit, there are a number of unique events happening each month that you won't find anywhere else!
Advice from the experts:
Pick up some French – While you don't need to know French to survive in Montreal, having a handle on the basics and showing a willingness to attempt conversing is appreciated. Most locals will bail you out and switch to English at the first sign of a struggle.
Go subterranean – Montreal has an entire underground network featuring tunnels, shopping centers, restaurants, offices, hotels, and even schools. When the weather above ground isn't the best, find one of the signs and descend into the Underground City. The Culture Trip blog has you covered with some of the best spots to peruse.
Calgary, Alberta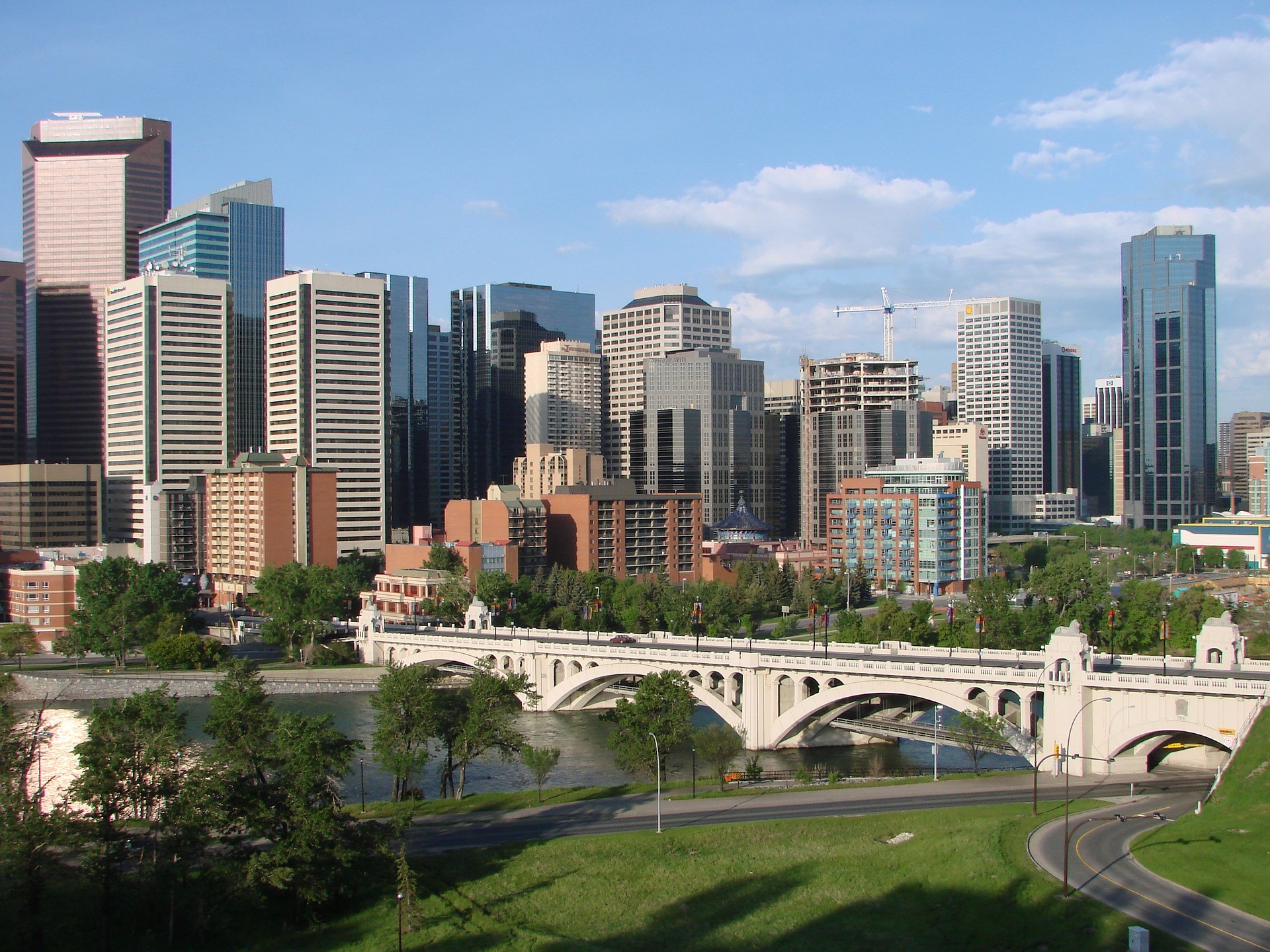 Calgary has quickly become one of the hippest and youngest cities in Canada. The combination of local colleges, a vibrant music scene, trendy eateries, low taxes, and high average incomes attract and retain the youngest average population in the country.
Beyond the city limits, Calgary is situated right alongside the Canadian Rockies giving city-dwellers access to a wide variety of outdoor sports and experiences uncommon in most other metropolitan areas.
Cost:
For all of its rising popularity, Calgary remains surprisingly affordable. For less than $300 (US) per day, visitors can experience the best of what Calgary has to offer. Settling for dormitory accommodations and/or cooking some of your own meals can easily cut that cost in half.
Distance:
Calgary is located in the Mountain Standard Time Zone (MDT) and is a 3-hour flight from Los Angeles over the Rockies. In comparison, most direct flights from New York City clock in just under 5 hours.
Climate:
Winters in Calgary are long and frigid. From late December through early March, temperatures are seldom above freezing. Average lows are firmly in the low 10s°F and below. With all that cold comes snow – Calgary receives about 50 inches annually.
The short warm season lasts only from June to mid-September. Temperatures during that period range from the mid-50s°F to mid-70s°F.
The best time to visit:
Calgary is home to some of the best skiing and snow sports in Canada. Early springtime hits the sweet spot of great snow conditions and slightly warmer weather - perfect for hitting the slopes.
If you want to experience Calgary without bundling up, summer is the only real choice. Starting in June, the city comes alive to smake the most of the short window of warmer weather. Local favorites like river tours and Calgary's collection of beautiful (and free!) parks provide unique experiences for visitors and locals alike.
The highlight of the season is the annual Calgary Stampede. Held each July, the Stampede is a massive ten-day festival featuring rodeo events, concerts, and exhibitions.
Amenities:
Food - When it comes to dining, Calgary has all the major bases covered. The Culture Trip blog features some of the best options in the city ranging from upscale chic to comfort food.

Beyond the wide assortment of eats, Calgary's booming craft brewery scene ensures there are always plenty of beers on tap around town.

For those looking primarily to refuel rather than savor, there are plenty of pubs and low-cost restaurants in Calgary that still deliver on flavor and atmosphere (if you know where to look).


Accommodations - Calgary is not knows as a particularly luxury-laden escape destination; however there are certainly options for those looking for comfortable accommodations.

Wherever you choose to stay, Calgary's hotel, AirBnB, and dormitory rates are much cheaper than most of the other cities on this list.

…But be careful! As Nomadic Matt warns, "During the Stampede, prices shoot up by about 50%, and sell out months in advance so make sure you book ahead!"


Transportation - Getting around Calgary is much easier than most other cities due to low traffic congestion and a well-equipped public transit system.

For both locals and visitors, the C-Train features a downtown "free fare zone" making it easy to quickly bounce between some of the city's most popular destinations.

Rental cars and Uber are also popular choices for tourists given the general lack of traffic in and around the city.
Must-see/Must-do city attractions:
Visit Heritage Park Historical Village – Heritage park is a throwback to simpler times. The living museum gives visitors a glimpse into what life was like during several key historical eras during the 19th and early-20th centuries.
Play a round of archery tag – This indoor sport has quickly caught on in Calgary as an all-weather indoor activity and is exactly what it sounds like (think paintball meets Robin Hood). If you are traveling with a group, booking a match is great way to get active and have some fun.
Check out the local music scene - Calgary is home to a rich and diverse array of musical venues. For a great night out with some great tunes, check out the listings of who's playing and where during your visit.
Advice from the experts: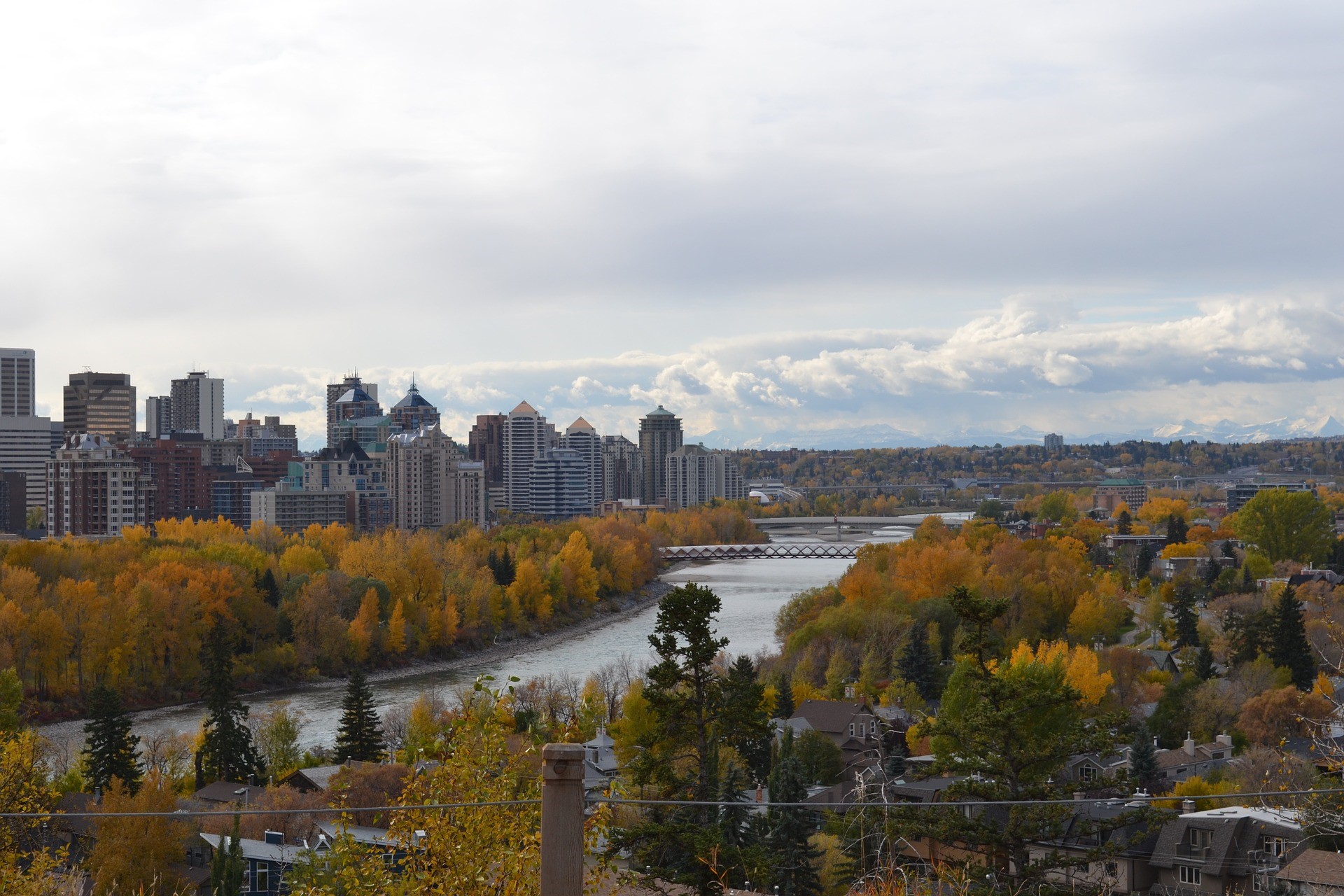 Don't be afraid to explore the city – Calgary is full of all sorts of local treasures. What's more, Calgary is also an uncommonly safe city (especially compared to American cities).

Get out there and see what Calgary has to offer! If you need some places to start, Hayley Hynes of the Narcity Blog shares 11 of her favorite local hidden gems for shopping, eating, and drinking. Furthermore, The Constant Rambler, Kenin Bassart wrote a lengthy post featuring some of his wife's and his favorite spots in the city.
Make time to explore the surrounding areas – Much like Vancouver, Calgary has as much to offer in the nearby landscapes as it does inside the city proper. The Bruised Passport blog shared their tour of the Canadian Rockies that started and ended in Calgary.
The world has plenty of exciting cities to visit and explore. For American travelers, before you go spinning the globe, don't ignore all the diverse and incredible options just over the border in Canada. Grab your passport and head north!

Click here for expedited passport courier services
Expedite Your Passport Now!