Iraq Entry Requirements - Required Travel Documents for Travel to Iraq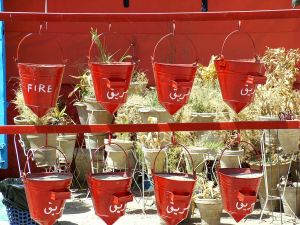 All U.S. citizens visiting Iraq must have passports valid for at least six months beyond the intended travel period and Iraq visas. Iraqi visas must be obtained from the Iraqi Embassy in Washington, DC. Visitors must report to the Iraq Ministry of Health within 10 days of arrival to submit a blood sample and receive an arrival sticker.
U.S. government contractors may have different visa and residency requirements, and should verify the correct documentation and procedure with their contracting company and company representative. Visitors who exceed the allowable 10 days for registration will be fined USD $420. Those who are staying less than 10 days need to apply for a residency stamp. Official or diplomatic passport holders are allowed 30 days to obtain a residency stamp. Credential, proof of employment, and two passport sized photos are necessary for the stamp. Visitors who will be working in Iraq should arrange the details of their visa with their employers and the Iraqi Embassy. If the work contract is specified in the visa, visitors will be in violation of their permit if they remain after the contract is concluded. An exit stamp and an exit fee are required to leave Iraq. The cost of the stamp may range from USD $20 to USD $500. In addition, visitors who depart on commercial airlines must pay a fee of USD $82 if they arrived on military air. Transporting more than USD $10,000 or 200,000 Iraqi dinars by adult Iraqi and foreign travelers is strictly prohibited. In addition, transporting more than 100 grams of gold outside of Iraq is also not allowed. Iraq does not allow visitors with HIV/AIDS to enter the country. At this time there is no waiver available for this ineligibility. However, please inquire directly with the Embassy of Iraq before you travel for any changes. Visit the Iraqi Embassy website for the most current visa information. The Embassy is located at 1801 P Street NW, Washington, DC 20036; phone number is 202-742-1600; the fax is 202-333-1129.
Click here for expedited Iraq visa courier services
.
Expedite Your Passport Now!