Sam's Passport and Visa Service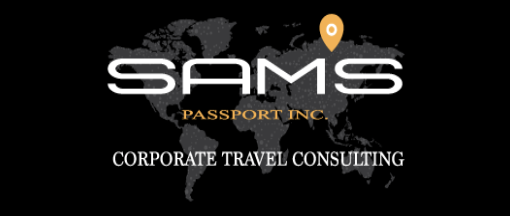 Based in Houston with partner offices in Los Angeles and Washington DC, Sam's Passport and Visa Services offers quick and friendly passport and visa expediting at great prices. This expediter has been in operation since 1990 and has a strong commitment to taking care of their clients. Because of their experience in working with passport agencies as well as foreign embassies and consulates, Sam's Passport and Visa Services can help you obtain an urgent passport (new issues, renewals, amendments, additional pages) or a visa in less than 72 hours.
Expedited Passport Services
New Passports
Passport Renewals
Replacement Passports
Name Changes
Second Passport
Passport Expediting Fees
$100.00 per application (15 working days) + Shipping
$125.00 per application (10 working days) + Shipping
$175.00 per application (5 working days) + Shipping
$225.00 ( 2 working days)
$275.00 (same day Processing)
Visa Processing Fees
Prices vary depending on the country.
Other Services At Sam's Passport
Travel Document Translation
International Driver's License
Document Notarization, Apostille, Authentication and Legalization
Certified Police/FBI Report From Houston Police
Libya Passport Translation services
Online Customer Service
Forms of Payment
Check
Credit Card (Visa, Mastercard, American Express, Discover)
Contact Inforomation
Website: http://www.samspassport.com
Address: 1811 Bering Drive, Suite 100 | Houston, TX 77057
Phone: 877.784.5501 | 713.784.5501
Fax: 713.784.5588
Email: samATsamspassport.com
Our #1 recommendation goes to Fastport Passport Online Passport Services.
Click here to expedite your passport as fast as the same day!
Top 5 Questions About Expedited Passport Couriers
Expedite Your Passport Now!
Click to Call for Expedited Service!