Ukraine Entry Requirements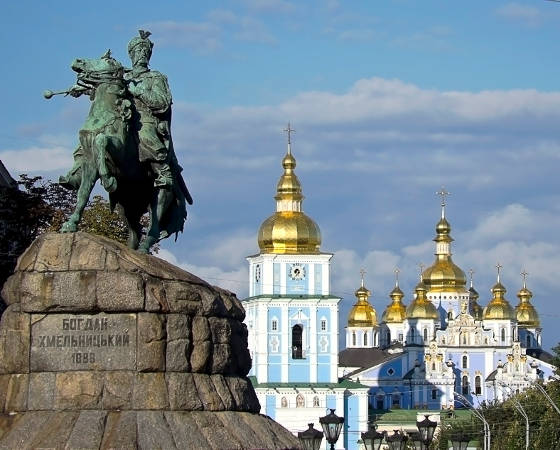 Ukraine A valid passport at the time of entry is required. U.S. citizens are exempt from the requirement to have a Ukrainian visa as long as the duration of their stay in Ukraine does not exceed 90 days and the purpose of their travel is tourism, private travel, or business. U.S. citizens whose planned stay in Ukraine exceeds 90 days must have visas authorizing their entry into Ukraine. If the purpose of their visit is other than tourism, private travel, or business, an appropriate Ukraine visa must be obtained regardless of the length of stay. The Government of Ukraine does not issue visas at its borders or ports of entry. Visas must be obtained in advance by those who need them.
U.S. citizens may apply for all types of visas through Ukrainian Embassies and Consulates overseas. Contact details for Ukrainian Embassies and Consulates are available on the Ukrainian
Ministry of Foreign Affairs website
.
Visas may also be obtained from the Consular Office of the Embassy of Ukraine in Washington, D.C., or from Ukrainian Consulates General in New York, Chicago, or San Francisco.
For additional information about Ukrainian visas and related policy, please contact the nearest Ukrainian Embassy or Consulate.
Embassy of Ukraine
3350 M Street, NW
Washington, D.C. 20007
Tel: (202) 349-2963
Fax: (202) 333-0817
Consulate General of Ukraine in New York
240 East 49th Street
New York, NY 10017
Tel: (212) 371-6965
Fax: (212) 371-5547
Consulate General of Ukraine in San Francisco
530 Bush Street, Suite 402
San Francisco, CA 94108
Tel: (415) 398-0240
Fax: (415) 398-5039
Consulate General of Ukraine in Chicago
10 East Huron Street
Chicago, IL 60611
Tel: (312) 642 4388
Fax: (312) 642 4385
Please check your visa carefully upon receipt and pay careful attention to validity dates. Each traveler is responsible for understanding the type of visa issued and the provisions of the visa. Frequently, American citizens are refused re-entry to Ukraine because they thought they possessed a multiple entry visa, but in fact their visa was valid for only a single entry. In some cases, Americans attempt to enter Ukraine before their visa becomes valid. This is a common mistake, since in Ukraine the date is written day-month-year, not month-day-year. Thus, a visa issued on 01/05/2021 is valid from May 1, 2021 and NOT from January 5, 2021. Such travelers can be detained at the port of entry, refused admission, and sent back to the country from which they traveled. The U.S. Embassy in Kyiv is unable to assist travelers in these situations.
American citizens traveling to or staying in Ukraine are reminded of the recent changes to Ukrainian immigration law. While differences in interpretation have not yet been fully clarified, it currently appears that the terms "registration" and "allowed period of stay" should be treated as synonyms.
For American citizens visiting Ukraine, whether on a visa or visa-free, registration is completed at the border by border control officers for a maximum period of 90 cumulative days during a consecutive 180 day period. The calculation of the 90 day period begins from the date of first entry into Ukraine. Registration can be extended in certain situations by Ukrainian immigration authorities and will be valid only for continuous stay in the country, but not for re-entry to Ukraine. Otherwise, visitors must leave the country before the 90 day period ends and they will not be allowed re-entry until the consecutive period of 180 days from the date of first entry expires.
Proof of health insurance and sufficient funds are also required for all foreign travelers to Ukraine. This is calculated by multiplying the current monthly subsistence level amount (currently at 1,176.00 UAH) by 20 then dividing the amount by 30 (standard # of days in a month). The resulting amount should then be multiplied by the number of days of intended stay plus 5 days. U.S. citizens are advised to use 1,300 UAH per month when calculating as the subsistence level is constantly changing and is expected to go as high as 1,256 UAH by the end of 2014. Here's a sample computation for a 40-day stay in Ukraine:
(1300x20)/30x(40+5)=39,000 UAH
Please refer to the current exchange rate between U.S dollar and Ukrainian hryvnia.
Extensions of stay are processed through the Ministry of Internal Affairs of Ukraine, Office of Citizenship, Immigration and Registration (also known as OVIR). Most cities will have several OVIR offices. Contact numbers for central regional OVIR offices can be found on the website of the Ministry of Internal Affairs of Ukraine Office of Citizenship, Immigration and Registration (in Ukrainian only). Applications for extension of registration should be submitted at least three days before the current registration expires. Extensions are not automatic, however, and are valid only for continued presence in the country.It is not possible to depart Ukraine and return on the extension, nor can an adjustment to visa status be made from within Ukraine.
For more details regarding Ukrainian visas and registration procedures, American citizens are advised to contact the nearest Ukrainian Embassy or Consulate abroad or the nearest OVIR office within Ukraine.
Travelers who intend to visit Russia from Ukraine must also have a Russian visa. Visitors to Ukraine should note that Ukrainian law requires them to obtain health insurance.
There is an extensive Russian Federation military presence in the Crimean Peninsula. U.S. citizens are urged to follow the guidance in the Travel Warning for Ukraine and defer all travel to the Crimean Peninsula at this time. Russia-led forces continue to control areas of the Donetsk and Luhansk oblasts, and the ongoing armed conflict has resulted in more than 10,000 deaths.
Click the link for expedited Ukraine Visa processing.
Expedite Your Passport Now!