St Petersburg, Russia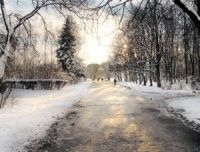 St. Petersburg, established in 1703 by Peter the Great as the capital of the Russian Empire, was called Petrograd during World War I and Leningrad after 1924. In 1991, as the result of a city referendum, it was renamed St. Petersburg. Under the Tsars, the city was Russia's cultural, intellectual, commercial, financial, and industrial center. After the capital was moved back to Moscow in 1918, the city's political significance declined, but it remained a cultural, scientific, and military-industrial center. The Hermitage is one of the world's great fine arts museums. Finally, Vladivostok, located in the Russian Far East, is becoming an important center for trade with the Pacific Rim countries.
St. Petersburg is well known for its architecture and history, grandeur and beauty. Here are some of the popular tourist attractions in St. Petersburg, Russia.
Peterhof Palace and Garden (Petrodvorets)
Originally built as a formal garden for the Tsar Peter the Great, the Petrodvorets are gardens of both historical significance and elegance. The gardens still have more than 80 of the original marble statues and sculptures, and also houses Peter's Summer Palace, containing many of the Tsar's own artifacts. The beautiful fountains in the gardens (Grand Cascade and Samson Fountain) cannot be understated. The gardens themselves are unbelievable in size and beauty, with fountains, cascades, and gardens that are simply breathtaking. This is Russia so beautiful and so unusual, grand in every way.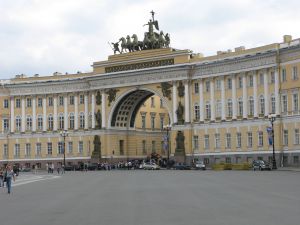 State Hermitage Museum and Winter Palace, St. Petersburg
Along the banks of the River Neva, lies the State Hermitage in St Petersburg. This includes the Winter Palace, the residence of Russian Tsars built in 1754-1762. The State Hermitage actually consists of six beautiful buildings, also including the Menshikov Palace and the Repository. Each building is beautiful and unique in its own way. The Hermitage Art Museum contains over 2.7 million exhibits of art, including some of the world's greatest. Plan ahead and sign up for the
most popular Russia tours
.
Expedite Your Passport Now!