Serbia Entry Requirements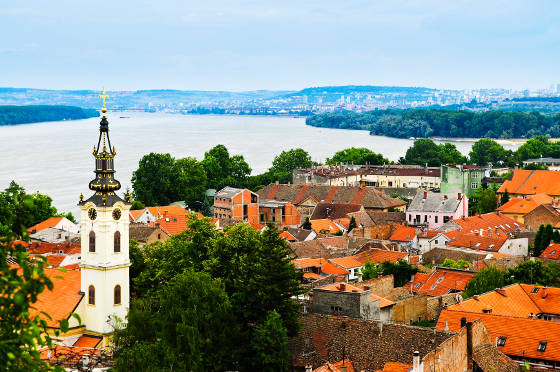 A passport is required for travel to Serbia. U.S. citizens with tourist, official, or diplomatic passports do not need visas for entry to Serbia and stays of up to 90 days within a six-month period. It is not possible to apply for or obtain temporary residence permits outside of Serbia. U.S. citizens who wish to remain in Serbia for more than 90 days must obtain a temporary residence permit. These permits area available at local police stations, and travelers should visit the station jurisdiction over their place of residence in Serbia. With their residency application, applicants will need to produce copies of their birth certificates, and of their marriage certificates if applicable. Residency applications also require a police report from your country of permanent residence, issued no more than 90 days before you submit the residency application. All documents should have an "apostille" stamp certifying their authenticity. For further information on entry requirements for Serbia, including information regarding requirements for residency and work permits, travelers may contact the
Serbian Embassy
in Washington, D.C. at telephone (202) 332-0333 or fax (202) 332-3933. The address of the Embassy is 2134 Kalorama Road, Washington, D.C. 20008. Alternatively, travelers may also contact the Consulate General in Chicago at telephone (312) 670-6707 or fax (312) 670-6787. The address of the Chicago Consulate is 201 East Ohio Street, Suite 200, Chicago, Illinois 60611. U.S. citizen travelers who obtain a new U.S. passport while in Serbia and do not have a prior passport or other evidence of their entry (for example, in cases of a lost or stolen passport or a child born in Serbia) will not be allowed to depart the country without an exit visa obtained from the Ministry of Interior. Similarly, travelers who use a different country's passport to enter than to exit (for example, entering with a Serbian passport or Serbian "National ID Card" and attempting to exit with a U.S. passport) are likely to have difficulty exiting Serbia due to the lack of an entry stamp in their passport. Note that Montenegro and Kosovo have their own immigration requirements. Travelers may not enter Serbia using an entry stamp from
Kosovo
, since Serbia does not recognize the validity of the Kosovo state. Serbian border officials may declare that travelers have been traveling illegally in what they consider to be Serbian territory.
Serbia Travel Resources
Serbian 101
Serbia - Culture Smart!: The Essential Guide to Customs & Culture
Expedite Your Passport Now!
IMPORTANT:
The foreign entry requirements listed here were obtained from foreign embassies or consulates. This information is subject to change. Verify the data with the consular officials of the countries you plan to visit well in advance. For further information, see our
embassy list
.