Saudi Arabia Entry Requirements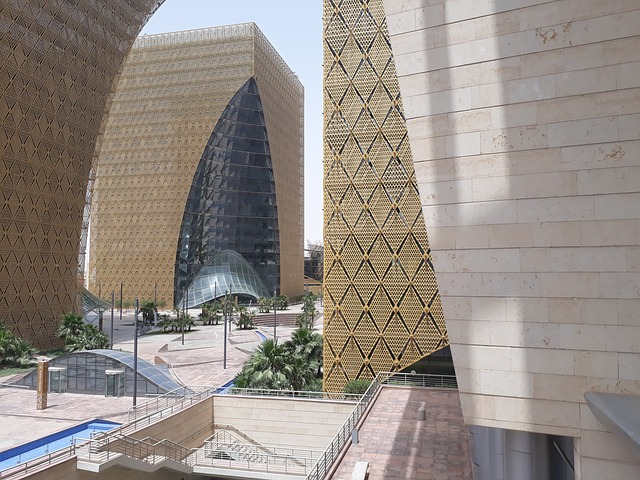 Visitors to Saudi Arabia must have a valid passport (six months validity recommended) and a visa. Visas can be obtained in advance or at an international airport. If you are traveling for tourism, a multiple-entry visa valid for 12 months is available through the Saudi government's
tourist visa portal
or upon arrival at the airport. However, due to COVID-19 restrictions, all visas to Saudi Arabia must be obtained prior to travel through a Saudi Arabian Embassy or consulate. Some travelers have reported that an Israeli entry stamp or having been born in Israel has resulted in denial of their visa application.
Women and children who reside in Saudi Arabia may not leave the country without permission from the Saudi male considered to be their "head of household". This regulation applies to U.S. citizens who marry Saudi men, or who are the children of Saudi father and themselves unmarried. The
U.S. Embassy
can attempt to intercede on behalf of U.S. citizens, but may not be successful. Children born to Saudi fathers and mother who are U.S. citizens must have their father's permission to travel, as must all male children of Saudi fathers until they reach 21 years of age. Saudi Arabia passed a regulation requiring all Saudi men who marry foreign women to grant her and any future children the right to leave the country freely. Men are supposed to sign this document directly after marriage, but unfortunately the authorities rarely enforce this regulation. Furthermore, the document may not be signed retroactively to grant this permission to women who were married prior to 2008. Foreigners may not leave the country with any children born in Saudi Arabia, even if they are divorced and have been granted custody. Saudi visas are valid for a certain period of time, which may differ from the dates that visitors are permitted to remain in the country. Travelers are encouraged to check with the authorities to make sure they understand the dates for their visit. Visitors who overstay their visa may be fined, or face incarceration. Fines for overstaying one's visa can be as high as USD $2,667 or the equivalent of 15,000 Saudi Riyals. Exit visas are required for visitors with work visas or residency permits. Unresolved labor or employment disputes may result in exit visa delays. Those seeking employment in Saudi Arabia should keep in mind that Saudi employers and sponsors have a great deal of power in these disputes, and can cause great difficulties for visitors attempting to depart the country. Residents need to obtain an exit permit in order to re-enter the country after their travels. Visitors with single entry visas may leave the country without an exit visa. When entering or exiting Saudi Arabia, travelers must declare any cash, monetary instruments, or precious metals if the value exceeds 60,000 Saudi Riyals, which equates to about USD $16,000. Travelers or residency applicants to Saudi Arabia should know any medical requirements that exist. Meningitis vaccines are generally required for all visitors. Pilgrims traveling to Hajj and Umrah may require additional vaccines. In order to work in Saudia Arabia, travelers must be able to prove that they are free of infectious diseases, including HIV/AIDS. Travelers with Saudi citizenship should enter the country on a Saudi Arabia passport rather than a Saudi Laissez Passer (travel permit). Although these individuals may be able to enter Saudi Arabia with a Laissez Passer, they will not be able to leave the country without a Saudi passport. Travelers would be required to obtain a Saudi passport before they can leave, and this process can be lengthy and difficult. If you have claims to Saudi citizenship but are not yet confirmed as a citizen, you may enter and depart the country with a foreign passport as long as you do not use a Laissez Passer to enter. For the most current travel information or for contact information, consult the
Embassy of Saudi Arabia website
.
Saudi Arabia Travel Resources
Get a Saudi Arabian Visa
Arabic for Beginners
Popular Tours and Things to Do in Dubai
Expedite Your Passport Now!