Russian Student Visa Information
Prior to the entry to Russia, foreign students must pass through a distinct process in order to pursue his/ her aim to study in the said country. Foreign students should first obtain a Russia Student visa. This type of visa is issued to foreign nationals who intend to go to Russia for the purpose of studying at an educational institution. It can be obtain by proper visa application in a Russia Embassy/ Consulate.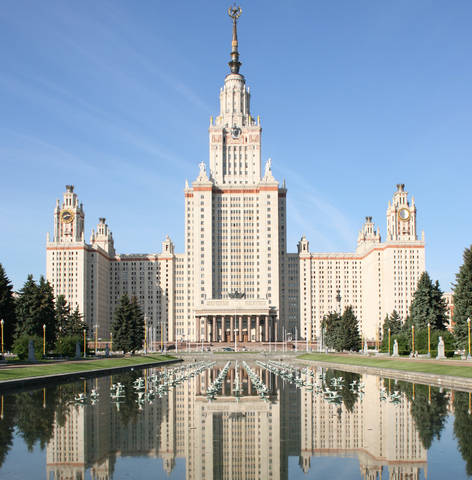 A Russian student visa allows a stay in the said country for only 3 months but it provides a possible visa extension by Russia Embassy/ Consulate. The Russian school is the one accountable for the visa extension in a timely manner. However, this kind of visa provides a unique feature for it doesn't include an exit permit. The permission for departure from Russia requires a separate application to proper Russian authorities by the Russian educational institution.
Frequently Asked Questions about Russia Student Visas
What is the process for minors applying for a visa?
For people under the age of 18 who intends to study in Russia, he/ she must follow the process for student
visa application
. If he/ she has already the passport, the applicant must obtain a power-of- attorney, written in Russia, stating a permission to travel in the said country, alone or together with company of adults without the presence of his/ her parents. This important document must be presented upon arrival in Russia so that the entry to Russia is truly legal.
How can a person apply for an exit visa?
An exit visa is a type of visa granted to travelers who intends to leave the country prior to the expiration of the said visa. The request for an extension of stay or exit visa should be processed with the applicant's sponsor. If the visitors failed to apply for any of the two kinds of visas prior to the expiration, the Russian Consulate is allowing the person to stay for at least 20 days in the country in order to process his/ her exit visa. During this time, the person will be accountable for any of his/ her expenses. In fact, he/ she will have a difficult time to stay in the country with an expired visa. The Embassy/ Consulate doesn't have the authority to intervene in the said situation. That's why, visa holders are encouraged to be conscious enough to the regulations of visa application so that any visa problem will be prevented.
What will be done if a person loss the passport during his/ her stay in Russia?
In the event that a person losses his/ her passport due to accident or theft, he/ she must immediately report this situation and replace the said document at the respective Embassy/ Consulate. They must coordinate to their visa sponsor in order to obtain a new visa to be placed on the passport. That's why, it is important to secure a photocopy of the visa in order to have a proof of possessing a visa. However, this copy is not sufficed as a replacement for visa to depart from the said country
What is the fee for a Russian Student visa?
For single or double entry visas, the consulate fee is $160 for routine service (6 business days) and $250 for expedited service (3 business days). Multiple-entry Student visas cost $160 (1 year or 3 years validity) for regular service (8 business days) or $450 for expedited service (3 business days). Since the Embassy of Russia and its respective consulates do not accept applications by mail, it may be necessary to employ the services of a registered visa expediter. In this case, there will be additional fees to pay.
Expedite Your Passport Now!
Click to Call for Expedited Service!