Russian Business Visa Information
A Russia Business visa is intended for people who travel Russia to do business-related activities such as meetings, conferences, signing of contracts, negotiations, etc. The holder of a business visa can stay until 3 months upon arrival in the country. With this type of visa, the applicant must present an invitation from a Russian firm.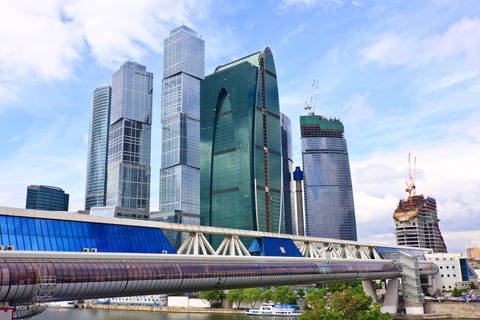 Due to its excellent improvement on the economy, numerous businessmen and businesswomen all over the world are attracted to invest in Russia's resources. These people have seen the great potential of the economy of Russia in the world trade. In order to legally transact in Russia, these foreigners are required to obtain a business visa.
Click here to expedite a Russian business visa in under 5 days
.
Frequently Asked Questions about Russia Business Visas
What is the difference between tourist and business visa?
Basically, tourist visa and business visa are two different types of visas. These visas differ on the purpose of the stay in the said country. Tourist visa is intended for individual who travels to Russia for vacation, recreational activities, etc. on the other hand, business visa is granted to foreigners who need to go to Russia for business transactions. Another difference for the tourist and business visa is the processing time. The business visa consumes more time in processing than the tourist visa.
Can a business visa holder get an employment in Russian during his/ her stay?
It is truly prohibited for business visa holder to be employed during his/ her stay in Russia. Basically, this is not allowed because an individual possess an inappropriate visa according to purpose. If the person obtains a business visa, only business-related activities are permitted to be done. However, if he/ she wish to work in Russia, he/ she must apply for another type of visa following the usual
visa application
process.
What does "sponsorship" mean in visa application?
Under the Russian law, the any foreign individual must obtain a Russian- based sponsor, which could be a hotel, tour, company, relatives, employer, university, etc. These legal sponsors have the responsibility to apply on the applicant's behalf for any necessary transactions such as renewal, extension, etc. The Russian sponsor will also be the one who would help the individual deal with his/ her visa problems.
What kind of visa must a person possess if he/ she will only pass through Russia to go to his/ her final destination?
With this circumstance, travelers must have a Transit visa. A Russia Transit visa is issued for people who intends to transit through Russia to go to any country. Even though, the individual is simply transferring from one plane to another in Moscow international, his/ her will be asked to present the Russia Transit visa given by the Russian Embassy/ Consulate. If the person failed to present this kind of visa, the person may be subject for deportation to the place of residence.
What is the fee for a Russian business visa?
All visas (single, double and multiple entries) to Russia cost $160.
Click here to get your Russia business visa fast
.
Expedite Your Visa Now!