Renewing UK Passport in the United States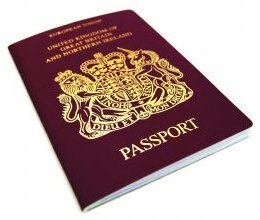 It is possible to renew a UK passport while in the United States. You must apply and pay for your passport online. All applications are sent to Her Majesty's Passport Office in the UK. British passport applications are no longer submitted to the embassy or consulate in the United States although you may have to attend an interview. Processing times are quite lengthy and can take up to 6 weeks or more. There are expediters who can usually get your passport for you a little faster than if you apply yourself. Not only do they understand the system and how to obtain passports more quickly, but they also provide personal assistance to applicants. This is especially important if anything goes wrong during the process. The British Embassy does not provide online tracking nor do they send email notifications when applications are received. British citizens who need to travel abroad on short notice and do not have a valid passport can request an Emergency Travel Document (ETD). The ETD is only valid for a specific journey. It has a limit of 5 destinations and has your destinations printed on it. Once used, it is invalidated. The
Emergency Travel Document Application Form
(PDF) must be submitted in person by the applicant.
Requirement for Renewing a UK Passport (Applicants age 16 and older.)
1. Most Recent Passport
You need to submit your current valid or recently expired passport. It is not possible to renew your passport without sending it in with the application. The passport cannot be damaged.
2. Completed UK Passport Application
The form must be complted online. Don't forget to include the address to which you want the passport sent and sign within the borders of the signature box. Select the number of pages you want, whether 32 or 48.
Online UK Passport Application
3. Passport Photos
You are required to submit two indentical passport photos that meet IPS standards. Photographs that do not meet the standards are one of the main reasons for delays in passport application processing. Choose a location with experience in taking passport photos. Be aware that you are cannot smile nor wear glasses when taking the pictures.
4. Copy of Other Passports
If you possess an valid passport other than your British passport, you must submit a full color copy of these. There are many other factors that may require you submit other
supporting documents
. If you would like to enlist the assitance of a registered expediting service to guide you through the process, we recommend It's Easy Passport and Visa Services. Besides the requirements listed above, you also need to send the following when applying for a UK passport through an expediter. Additional requirements include an authorization letter and evidence of travel. Expediters usually have an authorization letter you can download and sign. Evidence of travel can be either a copy of your itinerary or letter for your company indicating dates and times of travel when traveling for business purposes.
Click for overseas British passport applications in USA
.
Expedite Your Passport Now!