Panama Entry Requirements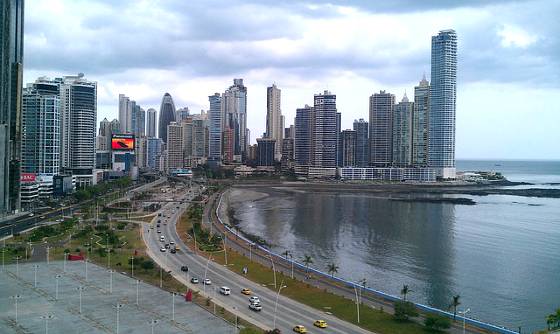 U.S. citizens traveling by air to and from Panama must present a passport with at least 3 months validity upon entering. Sea travelers must have a valid U.S. passport (or other original proof of U.S. citizenship such as a certified U.S. birth certificate with a government-issued photo ID).
American citizens can visit travel.state.gov or call 1-877-4USA-PPT (1-877-487-2778) for information on applying for a passport.
Proof of onward travel is also required. Travelers must have at least $500 in cash or its equivalent, credit card, bank statement, letter of employment, or traveler's checks.
Panamanian immigration reserves the right to deny entry to any person with a criminal conviction.
The latest entry information may be obtained from the Embassy of Panama, 2862 McGill Terrace NW, Washington, DC 20009, tel. (202) 483-1407, or the Panamanian consulates in Atlanta, Boston, Chicago, Honolulu, Houston, Los Angeles, Miami, New Orleans, New York, Philadelphia, San Juan, San Diego, San Francisco, or Tampa.
U.S. tourists are allowed to stay in Panama visa-free for up to 180 days. To stay longer, tourists must apply for a "change of migratory status visa" through a Panamanian lawyer before the expiration of the 180 days(see the National Migration Service website for explanations of types of visas and requirements). Please note that the Panamanian Immigration Office has discretion in the approval of this change in status.
U.S. citizens transiting the Panama Canal as passengers, whether or not they intend to disembark, do not need to obtain visas, report to customs, or pay any fees. If they are piloting private craft or planes then they need to have a pre-stamped visa from a Panamanian Embassy or consulate, as do persons crossing into Panama by land.
The Servicio Nacional de Migracion charges USD $110 for private boats arriving as tourists. This fee would cover a 3-month stay which may be extended to up to 2 years once approved.
U.S. citizens piloting private craft through the Panama Canal should contact the Panama Canal Authority at 011-507-272-1111 or consult the Canal Authority website.
Minors who are citizens (including dual-citizens) or legal residents of Panama are required to present birth certificates and consent from both parents (in Spanish) in order to exit the country. Note: these documents, even when already notarized in the U.S., must still be authenticated with an Apostille stamp. This documentation is required at all air, land, and sea ports.
Visit the Embassy of Panama website for the most current visa information.