Malaysia Entry Requirements - Required Travel Documents for Travel to Malaysia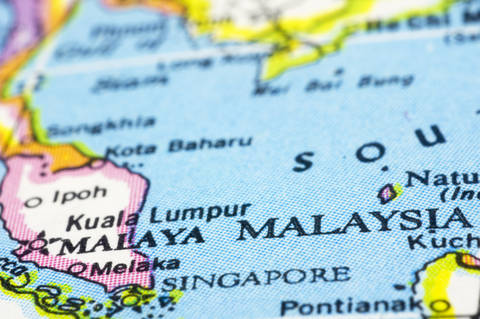 American citizens are required to have a passport valid for at least six months to enter Malaysia, but Americans do not need to obtain a Malaysia visa in advance for a pleasure or business trip if their stay in Malaysia is 90 days or less. Immigration officials will then place an entry stamp in their passport, which is usually valid for 90 days. This stamp, or social visit pass, can also be extended for two months once you are in the country. While in Malaysia, Americans should carry their passports with them at all times.
Travelers are required to carry their passports for travel from peninsular Malaysia to eastern Malaysia (on the island of Borneo) and between the provinces of Sabah and Sarawak, both of which are on Borneo. Social visit passes (visas) issued at immigration points such as KLIA airport, Johor Bahru, and Kota Kinabalu (Sabah) for entry into peninsular Malaysia are not valid for entry into the state of Sarawak and usually have three months validity. New social visit passes must be obtained upon arrival at Kuching or Miri airports in Sarawak. In most cases, social visit passes issued by Sarawak immigration officials are valid for any part of Malaysia and usually have one months validity. The Malaysian Passport is not valid for travel to the State of Israel. However, travelers with Israeli entry or exit stamps in their American passports do not encounter difficulty at Malaysian Immigration. Dual U.S./Israel nationals should be sure to use their U.S. passport to obtain an exit stamp from their last stop before entering Malawi, since some travelers have been turned away after presenting an Israeli passport to show their stamp. Visitors who overstay their social visit passes may be subject to fines, detention, and legal proceedings. To avoid the possibility of lengthy detention, U.S. citizens are advised to be aware of their visa status and keep their passport with them at all times. For the most current travel information, contact the Embassy of Malaysia, 3516 International Court NW, Washington, DC 20008, telephone: (202) 572-9700; the Malaysian consulates located in New York, telephone: (212) 490-2722; or Los Angeles, telephone: (213) 892-1238; The
Malaysian government's website
can provide information about Malaysian embassies or consulates in other countries.
Expedite Your Passport Now!