Jordan Entry Requirements - Required Travel Documents for Travel to Jordan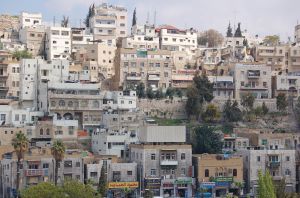 Visitors to Jordan must have a passport with 6 months remaining validity and a visa. Visas are available upon arrival at most Jordanian ports of entry. Single entry (one month), and multiple entry (5 years) visas are currently available for USD $56, and USD $160 respectively. The only border entry at which U.S. citizens must have a visa in advance is the Allenby Bridge crossing from the West Bank.
Most visitors are given a 30-day visa upon arrival, and must register at a local police station if they want to extend their stay. Failing to register correctly may result in a daily fine of approximately USD $2. The Jordan Tourism Board also offers a single-fee package called
The Jordan Pass
that covers visa costs and entrance fees to most attractions in the country. Tourists must purchase The Jordan Pass in advance. Foreign nationals infected with HIV/AIDS may not enter or reside in Jordan. Jordanian Immigration will deny entry to anyone known to have HIV/AIDS, and AIDS tests at a government medical facility are required for travelers seeking to remain beyond 30 days. A positive test will result in deportation. Please verify this information with the Embassy of Hashemite Kingdom of Jordan before you travel. For further information travelers may contact the
Embassy of Hashemite Kingdom of Jordan
at 3504 International Drive NW, Washington, DC 20008, or by telephone at (202) 966-2664. Jordan also maintains Honorary Consulates in Detroit, MI, Chicago, IL, and San Francisco, CA.
More Jordan Travel Resources
Expedite Your Passport Now!