How to Renew an Indian Passport in the U.S.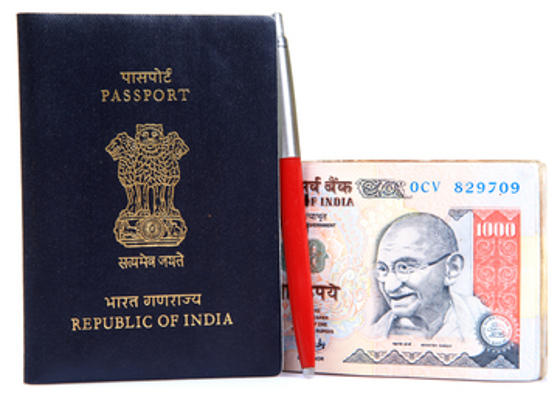 Renewing an Indian passport from the U.S is fairly simple and not too stressful if you follow the guidelines below. First, it is important that you take note that an Indian passport cannot be renewed unless it is ten years old. Of course, if your passport was stolen or is lost, that is another story that does not fit into this category. Below we look at the steps to follow when renewing your Indian passport within the U.S. It is important to remember that the Indian government outsources its consular services. Presently (July 2016), it is with Cox & Kings Global Services. Applications, therefore, must be coursed through their
website
instead of through the Indian Embassy and Consulates in the United States.
Who can apply for an Indian passport renewal?
If you cannot, for whatever reason, undergo the passport renewal process; only a blood relative can apply on your behalf. This person also has to go into the embassy or a consulate themselves with proof that he or she is indeed a blood relative and take a long a letter of authority from yourself stating that they are allowed to apply on your behalf. This means that renewal by postage would not be an option in this case.
Supporting Documents
When posting your Indian passport renewal application form, you must not send your original supporting documents but rather notarized versions of them. The required supporting documents include:
Original passport
Online application form
Nationality verification form
Copy of first five and last two pages of passport
Copy of proof of valid visa (green card, permanent residency card, valid visa in passport etc)
Copy of proof of residence (utility bill, driver's license etc)
Three photos
Applicable fee (CKGS fee: $19.95) plus $3 for Consular fee
Prepaid self-addressed envelope with tracking facility only for returning passport via courier
Photo Specifications
Photos must be a full face view with applicant directly facing the camera
Background must be clear and white in color
Headwear is only acceptable for religious reasons and must not cover the face at all
Photos must be two inches high by two inches wide
You can download a
India passport document checklist
to assist in gather all the required documents. Should you comply with all the requirements, renewing your Indian passport in the U.S can be relatively stress-free. Visit
Cox & Kings Global Services
where you can learn how to contact them should you need assistance or even just gain some extra general information.
India Travel Resources
Expedite Your Passport Now!
Click to Call for Expedited Service!