How to Renew an Australian Passport in the U.S.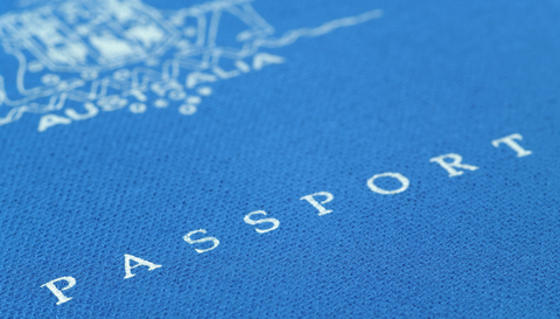 Renewing an Australian passport in the U.S now requires you submit the application form in person. Read on for some general information on what to keep in mind should you need to renew an Australian passport from the U.S Where can you go to renew your Australian passport in the U.S? There are numerous Australian consulates in the U.S. These are placed in:
Chicago
Honolulu
Houston
Los Angeles
New York
San Francisco
The
Australian embassy
is located in Washington, DC. You may choose to visit any of the consulates listed above to apply for a passport renewal. Only the embassy in DC and the consulate in San Francisco accept walk-ins. All other locations require an appointment. You will find contact information and links to the appointment system
here
. Firstly, keep in mind that you are only eligible to fill out this specific application form (C7) if your current passport has been expired for less than 3 years. If you bypass this period, you will have to fill out a C8 application form which is for the issuing of a whole brand new passport. You can
fill out your C7 online
and then print, sign and post it. Otherwise, you can collect a C7 form at an actual consulate.
Required Documents for an Australizan Passport Renewal
You will need to take along the following supporting documents for the renewal of your passport.
Your most recent passport
Two passport photos that meet regulations
Completed application form
Correct payment for application. Remember that these fees are adjusted each month.
How to make sure your photos are compliant
Unacceptable photos are one of the main reasons that passport and passport renewal applications are denied. If you follow a few simple regulations, your photos will be perfectly compliant. Below are the characteristics of correct photos:
Photos must be at least 45mm high by 35mm wide
Neutral facial expression with closed mouth and no smile
Head size from top of forehead to chin should be 32mm by 36mm
Applicant directly facing camera with eyes to camera
Plain pale background, no shadows
Australian Passport Renewal Fees
Keep in mind that passport fees are adjusted at the beginning of each month. Please check the
fee schedule
and payment methods before mailing your application form.
How to send your application and payment
The Australian consulates and embassy do not accept or send passports via the U.S Postal service. You may include the cost for Federal Express in your payment or include a return envelope by the courier of your choice. This ensures safe and efficient passport services. Different consulates accept different forms of payment. All accept cash in the exact change as well as payment via Visa or Mastercard. None accept personal checks. See
here
for individual consulate payment policies. Unfortunately, it is no longer possible to renew an Australian passport by mail. All applicants must lodge their applications in person no matter how distant they are from the nearest consulate.
Australia Travel Resources
Visiting Australia? Find Deals and Read Tour Reviews on TripAdvisor
Compare Rates, and Read Australia Hotel Reviews on TripAdvisor
Expedite Your Passport Now!
Click to Call for Expedited Service!