How to Renew a South African Passport in the U.S.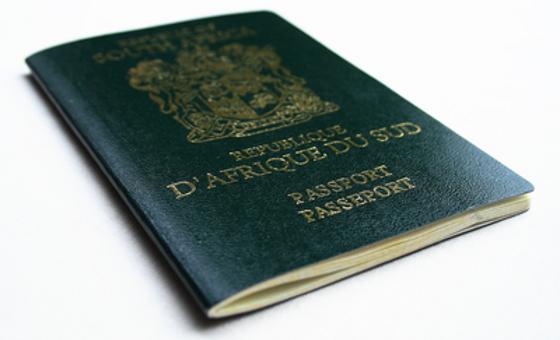 A South African passport is valid for ten years. When a South African passport expires, you are not able to renew it. This means that you will have to apply for a new South African passport. The application forms to fill in can be quite lengthy but you have done this before and so know what to expect. You may select to mail your application or go in person to the Home Affairs section of the South African embassy in Washington. It is certainly a lot less painful to rather mail your application.
Where to Apply
Firstly, there are three South African consulates located in the U.S. This excludes the embassy situated in Washington. The consulates are found in:
Chicago
Los Angeles
New York
There is a good chance that you will find yourself located quite a while away from any of these three cities including Washington, which is why application by mail is far more convenient. You may post your application to the specific consulate which would serve your area. To find out which consulate is best for you as well as that consulate's specific mail address and contact details, see the
consulate information
page on the South African embassy website.
South African Passport Application Form (BI-73)
This application form comprises of sections A and B. Section A will include all of your personal details while section B will require a stamp at the police station or notary public. This is for the purpose of confirming certification. Whether you choose to mail your passport application or appear in person, it is recommended that you
download
the BI-73 form and complete it at home.
Required Supporting Documents
There are probably two supporting documents for the South African passport application which stray from the "norm". Also, remember that you will require two sets of the application form plus its supporting documents -- the originals plus copies of everything. See a list of what is required below.
BI-73 application form completed and signed
BI-9 form. This form will include all your fingerprints which can be taken at a fingerprint taking station, notary public or even your nearest police station. This form cannot be downloaded and you will have to request that it is sent to you by mail or you can collect one at the embassy between 10am and 1pm
BI-529 form (Determination of citizenship). This form can be downloaded from the above provided link
Divorce and marriage certificates. A notarized marriage certificate must be supplied by all married applicants irrespective of whether they would like to change their name or not
Notarized copy of your current South African passport
Notarized copy of your birth certificate or South African identity book
Four passport photos
Passport Photo Requirements
Even after gathering all the above supporting documentation correctly, you can still have your application denied if your passport photos are not correct. Make sure they will meet requirements by viewing the below pointers:
Photos must be 2 inches by 2 inches in size
Photos must be identical and in color
Photos must show face and shoulders with face taking up 70% - 80% of the area
Applicant must look directly at the camera in a head-on position
Nothing at all may obstruct the face such as hair, headwear (for religious reasons) or glasses
Facial expression must be neutral with open eyes and closed mouth
A detailed look at the exact photo requirements can be found
here
. A standard passport will cost you around USD $30 but remember to factor in the mailing expenses. You can get an idea of these
here
.
Expedite Your Passport Now!
Click to Call for Expedited Service!