How to Renew a New Zealand Passport in the U.S.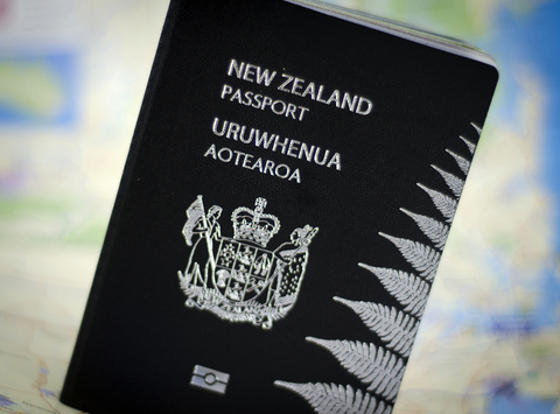 Renewing a New Zealand passport from the U.S is straight forward and involves quite a simple application process. In the entire world, there are only three institutions which deal with New Zealand passport processes. These are located in New Zealand itself, Sydney in Australia and London in the United Kingdom. This means that you must post your application to New Zealand, Australia or London based on your own personal preference.
Applying for a New Zealand Passport Renewal
The application form for renewing your New Zealand passport is found online
here
. You will have to create a login account on this website so that you can keep your application form open continuously. This means that you can log out and return once you have gathered information that you may not have had on hand. Once you have fully completed the application form, you must print it. You will notice that there is a field in which you are required to attach two passport photos. Also do not forget to sign in the required fields too.
Make Sure Your Passport Photos are Accurate
It is best to get your photos taken at a professional passport photographer. They will know exactly what is required. If you are applying by paper document you can submit hard copy photos. If you are attaching your photos digitally, your photos must be in JPEG format. Here are some photo requirements:
Photos must be in color
Photos may not be older than six months
Photos must be taken against a white background
Your identity referee for your New Zealand passport renewal
Your passport renewal application form will request that you have a referee who is willing to share his or her contact and other personal information. These are the characteristics that a referee should have: He or she:
Must be at least 16 years of age
Must have a valid New Zealand passport
Must have known you for at least a year
Have a daytime contact number
Make sure you have filled in the payment section of your application successfully Your renewed New Zealand passport will cost you NZ$180 if posting to New Zealand or NZ$156.52 if to Sydney or to London. These are fees for standard service that will have your passport processed in up to 10 days. Passport delivery to the U.S is going to cost you approximately $20.00. Probably the best method of payment in the U.S is by Visa or Mastercard. These are the least complicated options.
Supporting Documents
You do not need any supporting documents besides the application form and your passport photos for renewing your New Zealand passport. You will not have to send you current passport back as that passport will be deactivated as soon as your new passport is activated.
Posting the Application
Should you select to send your application to New Zealand, the address is: New Zealand Passport Office
Department of Internal Affairs
PO Box 1568
Wellington 6140
New Zealand You may also send to London. The address is: New Zealand Passport office
Department of Internal Affairs
New Zealand House
80 Haymarket
London SW1Y 4TQ
United Kingdom
Applications posted to Sydney, Australia must be addressed to:
New Zealand Passport office
Department of Internal Affairs
GPO Box 365
Sydney, New South Wales 2001
Australia The website for New Zealand passport renewal will tell you all that you need to know and assist you greatly throughout the process. It also offers contact numbers should you require extra help.
Expedite Your Passport Now!