How to Renew a Mexican Passport in the U.S.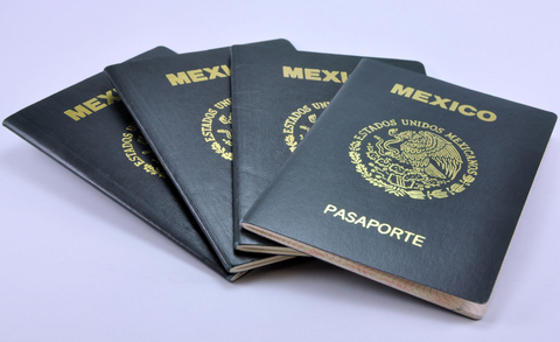 Renewing a Mexican passport in the U.S is relatively simple and straightforward. Your first step in the Mexican passport renewal process is to make contact with the
MEXITEL
(877-639-4835) passport helpline. They will assist you in making an appointment with a Mexican consulate nearest you. You will have to go into a Mexican consulate with your old passport and required documents in order to renew your Mexican passport. It is important that you do not allow your Mexican passport to expire as you will then have to apply for a Mexican passport as a first time applicant. This will require far more time and far more supporting documentation. The good news is that you certainly will not have to fill out as lengthy a form as your original passport application and you will also pay slightly less for a renewed passport.
Mexican Consulates in the U.S
There are so many Mexican consulates located across the U.S., which makes it fairly convenient for almost anyone to visit a Mexican consulate. The total number of Mexican consulates, including the Mexican embassy in Washington, is forty five. These are spread throughout areas of
As you can tell, you should have no problem getting to a Mexican consulate.
Mexican Passport Renewal Application Rorm (OP-5)
The renewal application form is slightly shorter than the first time application form and is called the OP-5. You will have to download this form and fill it out correctly in order to take it with you to the consulate or embassy. You must complete the application form correctly and completely in black ink. You do not need to sign it as an assistant at the Mexican consulate that you visit will make sure everything is in order before you sign the application.
Supporting documents required for your Mexican passport renewal application
Because the renewal process is a lot simpler than a first time application, you will not need to submit even half as many as the supporting documents. This is what you will have to supply:
Completed OP-5 form
Two passport sized photos
Photocopies of the first five pages and also the last page of your current passport
Passport fees
Passport Photo Requirements
The photo you submit is very important as it could be the only reason for the rejection of your passport renewal. Make sure you get your photos taken by professional passport photographers as they will be familiar with regulations. Otherwise, your photos must:
Be 3.5 cm by 4.5 cm in size
Show a full face view with applicant directly facing the camera with open eyes, closed mouth and neutral expression.
Not include anything that covers your face including headwear, glasses or hair
You may want to make extra sure when contacting MEXITEL, of any further passport photo specifications.
Fees for Renewing your Mexican Passport
The fee involved in your Mexican passport renewal depends on the type of passport you want. A three year passport will cost you $74. Whereas, should you require a six year renewal, you will have to pay $101.
Once you have supplied all the required documentation, the consulate representative will let you know when your passport will be ready for collection. Often times, your new passport can be ready the very same day!
Mexico Travel Resources
Top 5 Questions About Expedited Passport Couriers