How to Renew a Canadian Passport in the U.S.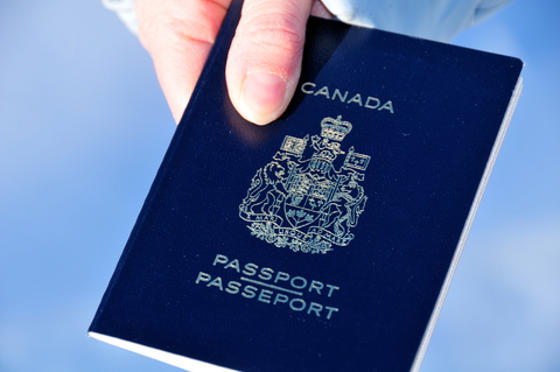 Applying to renew a Canadian passport from the U.S is quite simple actually. Provided that you were sixteen years old at the time of issue of your previous passport and you are able to apply via post, this process can be frustration free. More complicated situations may mean that you have to go in and make an appointment at a Canadian consulate or the embassy. However, keep in mind that most Canadian consulates and the embassy within the U.S do not deal with the majority of passport issues. This means that you will have to
take a trip to Canada
itself should you have a serious problem. Here are a few easy steps and tips to follow when applying for a renewed Canadian passport.
How and Where to Apply for a Canadian Passport Renewal
As mentioned, the easiest way to apply would be via post. If you have a complicated situation that does not allow you to do this, your best bet is to make an appointment at the Canadian embassy and get advice on what your options are. They will be able to advise you as to whether a relative in Canada could assist you or whether you would have to visit Canada yourself.
Canadian passport renewal by post
In order to apply for a renewal of your Canadian passport by post you will first have to
download the Simplified Renewal Passport Application
and fill it out. Once the application form has been filled out and signed you can select to send it, and your supporting documents, via regular post or courier. It is best to send via courier as this will ensure a speedier passport renewal process as well as a far more secure one. If you do select to send the documents via courier, this is the address to send to:
Passport Canada
22 de Varennes Street
Gatineau QC J8T 8R1
Canada
Should you deem regular post a better option for you, the address to send your application form to is:
Passport Canada
Foreign Affairs and International Trade Canada
Gatineau QC K1A 0G3
Canada
Make sure you send all the required supporting documents for your Canadian passport renewal Being sure that all the correct supportive documents are in place will help in making the process a lot easier and more efficient. If you do not supply the correct additional documents, your application will be denied and you will have to try all over again. Here is a list of the supporting documents required:
Canadian passport renewal application form completed and signed on all pages
Proof of Canadian citizenship (birth certificate, certificate of citizenship original documents!)
Proof of identity (driver's license, resident's card, Canadian passport)
Two photos
Application fees (C$190 for adult passports valid for 5 years, C$260 for adult passports valid for 10 years, C$100 for a child's passport)
A valid Canadian travel document (regular passport, diplomatic passport, temporary passport etc) Take note that a certificate of Canadian citizenship is not deemed as a travel document!
Canadian Passport Photo Requirements
There are strict requirements for the photos to include with your renewal application form. Below are a few of them.
Click here
for a detailed version.
Photos must be 50mm wide by 70mm high
Photos must show a neutral expression with open eyes and closed mouth. No smiling!
Photos must have a white or very light colored background
Photos must be taken within the last twelve months
The back of your photos must include the name and address of the studio at which they were taken as well as the date on which they were taken.
Expedite Your Passport Now!