What to Do in Rio de Janeiro Brazil
If you are wondering what to do in Rio de Janeiro, be certain that there are plenty of attractions that are sure to leave a postive, lasting impression. Rio de Janeiro is called the Cidade Maravelhosa (Marvelous City). The city definitely lives up to its name. The lush beaches, splendid parks, historical landmarks, and vast mountains are just a few of the wonders it has to offer to you when you get there. Here, you will see the "Christ the Redeemer" Statue which is one of the modern Seven Wonders of the World and you will witness first-hand the festive spirit of its residents. These are just some of the reasons why Rio attracts thousands of tourists each year. Here is a list of a few of the best things to do Rio de Janeiro. If you have an adventurous spirit, you might want to sign up for the Rio de Janeiro helicopter tour.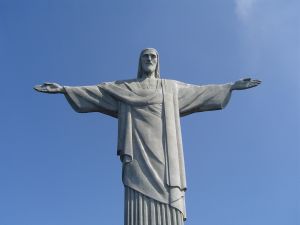 Statue of Christ the Redeemer (Cristo Redentor), Rio de Janeiro, Brazil
This statue of Christ the Redeemer stands open hands atop Corcovado, some 2,300 feet above the city. It entered into the 2007 list of the new Seven Wonders of the World. High above the city, the statue looks over Rio de Janeiro as if protecting the city. The statue was erected in 1931 and is recognized as the largest art deco statue in the whole world. Made of reinforced concrete and sandstone, it is a symbol of the religious heritage of both Rio and the nation of Brazil.
When you look at the statue during broad daylight, it is a breathtaking view but when the small mountain is surrounded by clouds, the sight will blow you away. It is also lit up at night where you can see it's shadow hover over the city and surrounding mountains. Surely a sight you will never forget.
Sign up for the Christ the Redeemer Half-Day Tour
Sugar Loaf Mountain (Pao de Açucar), Rio de Janeiro, Brazil
The Sugar Loaf Mountain is a peculiar mountain pattern that you can visit and see when in Rio. If you have the chance to visit its top, you will see a panoramic view of the city. The mountain descends to the point where Guanabara Bay meets the Atlantic Ocean. From this mountain you have a very delightful sight of the Christ the Redeemer statue and the crispy clear blue waters of the ocean below. At night, you will see the whole of Rio all lit up with spectacular colorful lights. At the summit there are some clearly marked wooded trails where you can witness wildlife and get away from the crowds. The crowds are densest mid-morning and mid-afternoon when the tourist buses arrive.
Sign up for

the Sugarloaf Mountain Half-Day Tour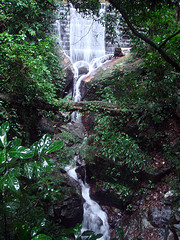 Tijuca National Park, Rio de Janeiro, Brazil
The Tijuca National Park is a favorite tourist spot in Rio. It is the world's largest urban forest, covering 12.4mi² (32km²) . It is the result of the incredible forward thinking by Emperor Dom Pedro II. It is a lush green Atlantic rainforest that was replanted some 10 years ago and still plays a key role in making sure Rio has fresh water. This national park includes great sights such as the Corcodova and the iconic statue of Christ the Redeemer. It is home to wildlife that the kids will surely want to see. It also hosts great picnic areas, walk ways, and water falls that will all be a relaxing and entertaining spot.
Sign up for the Tijuca Tour
Maracana Stadium, Rio de Janeiro, Brazil
This gigantic stadium was built to open the World Cup back in 1950. It holds the record for the largest attendance at a World Cup final as 199,854 paying spectators crammed into the stadium. In recent years, it has been renovated to have a seating capacity of 100,000 spectators. Many important national and international soccer championships are held here. This is a sight worth seeing if you are an avid fan of the famous Brazilian Football. There is also a sports museum inside it that exhibits greatly prized sports antiques, trophies and photographs.
The stadium hosted the 2014 World Cup and is set to host the 2016 Summer Olympics opening ceremony for which it is being renovated again to increase its seating capacity.
Sign up for the Soccer Match and Stadium Tour
Copacabana Beach (Praia de Copacabana), Rio de Janeiro, Brazil
The Copacabana Beach lives up to the expectations of being one of the most famous beaches of Rio de Janeiro. A visit to this beach and the surrounding neighborhood will surely be an experience of a lifetime. It's a breath-taking 2.5mi (4.5 km) stretch of light, small-grain sand that's always buzzing with people playing under the sun-- a sight that is most splendid. At night, the lights are lit up and people are allowed to stroll barefooted or play a game of soccer or volleyball with some of the locals. The beach is also lined with great hotel accommodations and restaurants that are great for a beach loving family vacation.
There are many other things to do in Rio de Janeiro but these a few that should definitely be on your list of attractions to see while in Brazil. For more ideas, check out the list of
top attractions in Rio de Janeiro
.
Don't forget, American citizens will only be allowed to board the plane to
travel to Brazil
if they have a valid passport and
visa to Brazil
.
Return to Travel Article Submission.
Click for fast expedited courier service
Top 5 Questions About Expedited Passport Couriers
Latest Passport & Travel Updates
Getting a Passport Expedited at a Post Office
Requesting express service at post offices and other facilities that accept application forms from U.S. citizens.
Applying at a Regional Passport Agency
Where processing centers are located. How to schedule an appointment. What documents to take with you.
Using a Registered Courier Service
How to pick a legitimate courier service company to assist in getting your passport quickly.
Routine vs. Expedited Passport Service: How to Choose
Guide to help you decide if standard or fast track processing is the best option for your situation.
10 Benefits of Expediters
What are the advantages of employing the services a qualified expediter?
How to Renew a U.S. Passport Fast
Learn to expedite passport renewals as quickly as the same day. Where and how to renew passport in a hurry.
Passport Renewal Videos
Watch step-by-step instructional passport videos of how to renew a passport in 3 steps.
Make Your Own Passport Photos
Use the online Passport Photo Wizard tool to make your own passport photos in minutes. Save money and time.
Travel Warnings
The latest alerts to help you prepare for a safe and secure trip abroad.
Travel Documents
List of the most important travel documents and information about how and where to get them.
Travel Safety
Discover practical advice on how to keep safe during international trips.
23 International Travel Tips to Save Money on Transportation, Lodging & More
Cool ways to make your money stretch farther on travel expenses so that you can go more often and stay longer.
Expedite Your Passport Now!