Visit Japan – A Land of Art, Antiques, and Anime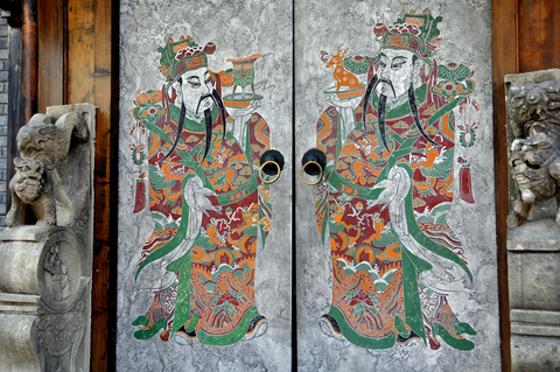 Want to go somewhere exciting for your vacation? When people go on vacation, they want the best of everything. They want the best culture, the best food, the pest pampering, and the best sights and the best modern and classic activities. If you want it all, Japan may be the best option for you. It truly offers the "best of the best".
Japan tourism offers something for everyone. There is a long and unique history in this country with a rich culture. Those who love art will be able to find beauty in every form of art imaginable, from architecture to culinary. There is a lot of beautiful sight seeing available, both natural and man-made. Japan has plenty of modern attractions as well. There are exciting things to do and see all over the country. A lot of modern culture has been influenced by Japan, ranging from anime to the most popular video games. You will be able to immerse yourself fully into Japan's amazing culture, both modern and historical. Not only is there a lot to see and do in Japan, but what if someone told you that you could get round-trip tickets, absolutely for free? It's no joke, in summer 2012; the Japanese government is going to give away 10,000 round trip tickets to international tourists. This is a tactic to help boost the Japanese economy and will be mutually beneficial to many tourists. Not just anyone will be able to go, however. The idea isn't just to bring in the extra 10,000 people to Japan for vacation. They want those who go to tell others about their experience so as to further boost Japanese tourism. For this reason, they have chosen to focus primarily on those who have some level on influence on social networking programs. In you are active on Facebook, Twitter, or have a well-known blog, you may be in luck. Keep up your views, activity and contacts. Be sure to research the program and see if your internet hobby could land you one of the free flights to Japan. Even if you take the trip the old fashioned way, it's still well worth it. Few cultures have influenced the world as much as Japan. Tons of images come to mind when you think of Japanese history. Just as many things from modern Japan have also influenced the rest of the world. Anime and manga have become extremely popular all around the world. Lovers of anime will have plenty to occupy their time here. Japan has also been one of the leaders in video games for years. From modern vehicles to inventive cartoons, Japanese culture stands alone. Many teenagers in America have become increasingly obsessed with Japanese culture and curious about their way of life. For those interested in old Japan, there is still a lot to do and see. Shrines, temples and castles from hundreds of years ago can be found in numerous locations. From Osaka castle, to giant Buddha structures, there is a lot of history and culture to take in. The iconic historical buildings are extremely beautiful to behold. You should also be sure to visit a museum or two during your trip. Much of Japan's history stands out in peoples mind. The Nara National Museum and the Tokyo National Museum are good choices. One of the first things Americans may think of is the iconic armor of the samurai. By visiting the museums, you can see the armor once worn by the ancient warriors of Japan, as well as the castles they protected. Antique armor and weaponry are on display for all history buffs. Whatever you plan to do in Japan, you are in for a great time.
Japan Travel Resources
Expedite Your Passport Now!
Click to Call for Expedited Service!