Vietnam - Mekong Tours
by Tony Any
(Mekong, Vietnam)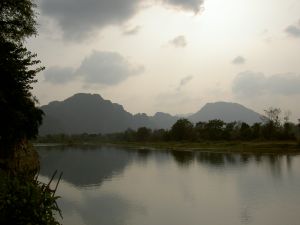 The Mekong Delta "Nine Dragon River Delta" is the region in southwestern Vietnam where the Mekong River approaches and empties into the sea through a network of tributaries.


The Mekong delta region encompasses a large portion of southeastern Vietnam of 39,000 square kilometers (15,000 sq mi) .
The size of the area covered by water depends on the season. We offer you Mekong tours below itinerary.
Mekong Tour 1 Day
Operation : Daily departure
Duration: 1 day
Tour route: Saigon - My Tho - Saigon
Brief description: Drift down the busy branches of the Mekong and into the peaceful canals. Visit an island orchard, see the daily life of farmers and try exotic seasonal fruits unique to the region. See what life is really like for Mekong locals by exploring a quiet island on foot, take a sampan cruise on small waterway. We call on coconut-candy workshop and visit a bee farm to try some honey with rice wine or tea.
Mekong Boat Trip Tour 2 Days
Operation : Daily departure
Duration: 2 days / 1 night
Tour route: Saigon -Cai Be - Can Tho - Saigon
Brief description: A boat for a journey through the town's floating market.See how river life goes on, trading between merchant ships and local farmers.Cruise through secluded canals and over the Mighty Mekong to island where we stop to enjoy seasonal fruits.
Mekong Homestay
Day 1: Ho Chi Minh city - ChauDoc (L,D)
Drive to Cai Be, boat trip visit floating market and cruise over mighty Mekong river to island , promenade around fruit orchards, boat to VinhLong. Coach trip to LongXuyen, explore the village making incense stick before heading onto ChauDoc for the first night.
Included services: Transfer, Tour guide, Lunch, Diner, Entrance fee,
Boat and Hotel
Mekong cruise tours
Operation : Daily departure
Duration: 4 days / 3 nights
Tour route: Saigon - My tho - Can Tho - Thot Lot - Chau Doc
Brief description: Can Tho, Chau Doc, Saigon and My Tho - Take boat and cruise on Mekong and Rach Ngong Rivers observing the local life and natural beauty of countryside. Visit floating markets, fruit orchards and fish-breeding villages on the course.
Other major sightseeing spots include Vinh Trang Pagoda, Sam Mountain, Lady Xu Temple, Thoai Ngoc Hau Temple.
Mekong tours
|
Mekong travel
| Impress Travel Company
---
Apply for Visa to Travel to Vietnam
|
Vietnam Tourist Attractions
How to get an emergency passport renewal in the U.S. or abroad. Discover the steps to renew your passport the same day.
Learn to expedite passport renewals as quickly as the same day. Where and how to renew passport in a hurry.
Use the online Passport Photo Wizard tool to make your own passport photos in minutes. Save money and time.
Watch step-by-step instructional passport videos of how to renew a passport in 3 steps.
Jet lag is almost certain if you travel across several time zones. Discover how to minimize the effects of jet lag for every age group and ensure a more rewarding family trip.