Turkey Travel Guide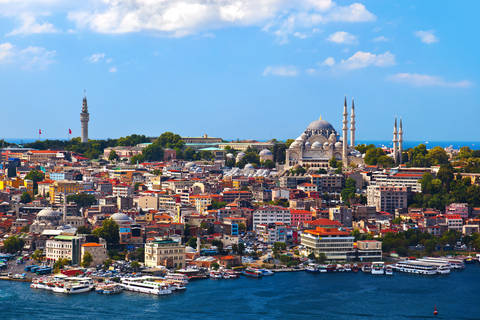 General Introduction
Turkey is a country of contrasts, offering many different things to travelers from all manner of backgrounds. It's a sun and sand destination; a cultural gem with an abundance of ancient history; a place of spectacular scenery and natural beauty, yet home to one of the world's largest cities; and it's a country with some of the friendliest locals you're ever likely to meet. Whether you're attracted by just one element or all, Turkey will not disappoint you!
Turkey's Climate and the Best Times to Visit
We usually think of Turkey as being a hot and dry country with scorching summer temperatures and mild winters, and while this is true in some parts of the country Turkey is so large that the climate really can vary from one end to the other. Summers in general will be hot, particularly along the south western coast where you'll enjoy a typical Mediterranean climate -- this means hot and dry weather in the summer, and usually mild and wet weather in the winter. If you're visiting Istanbul, in the north west of Turkey, things can be quite different. Summers are still generally hot and quite humid, while winters can actually see a fair amount of snowfall and dropping temperatures. And then there's the interior of Turkey where mountains and the high elevation of the Anatolian Plateau cause a continental climate with vast differences between summer and winter. So, all in all, when you go depends on where you're planning to visit in Turkey! But if you don't like the heat, avoid Istanbul and the Aegean coast in the height of summer -- opt for May, June, or September in Istanbul, or May, September or October on the Aegean, to avoid the really high heats.
Turkey's Most Popular Destinations
With so much to see and do, where do we start?! Well, let's start with Istanbul, Turkey's largest city; one that bridges the divide between east and west, Europe and Asia, and is the only city in the world to lie on two continents. Istanbul is an amazing city with an ancient history to share. In fact the history is all around you as you wander the ancient streets, visiting places like the Grand Bazaar, Ayasofya, the Blue Mosque, and Topkapi Palace (just a few of the city's top attractions), but the wonderful thing about Istanbul is that it isn't just a history lesson, it's also a modern metropolis that's home to a fabulous public transit system, the largest shopping mall in Europe, designer boutiques, and chic hotels and restaurants. Turkey's ancient history is spread far and wide across the country, and there are numerous sites where you can experience it first-hand. Among the best known and most popular are Troy and Ephesus, but frankly you can stumble across ruins of amphitheaters and city walls all over the western regions of the country. Talking of western Turkey, other destinations you may like to head for include the resort towns of Kusadasi, Didim, and Bodrum, and heading around the southern coast, on the Mediterranean Sea, you'll find Marmaris, Fethiye, Antalya, and the breathtaking Oludeniz. Turkey's interior should not be forgotten, especially if you're interested in culture and scenery. One of the country's top tourist attractions can be found inland, and it magically intertwines culture and scenery! Cappadocia is home to the famous fairy chimneys, and this region also offers the town of Goreme with its beautiful churches carved from the rocks (a UNESCO World Heritage Site), plus there's a selection of underground cities, some of which are open for tours.
Holidays, Festivals and Special Events
Turkey celebrates a number of annual holidays and you'll find that different cities and different regions of the country have their own additional holidays too. While banks and most offices will close on holidays, most other services just keep on going, so especially in the tourist centers you probably won't notice any difference! Restaurants and most stores will still be open as usual. Ramadan is the main holiday celebrated across the country. The Ramadan Feast takes place after a month of fasting, but even this important religious holiday shouldn't affect your vacation plans. In fact, there are usually many things going on during Ramadan, so this can be a good time to visit Turkey.
Cuisine of Turkey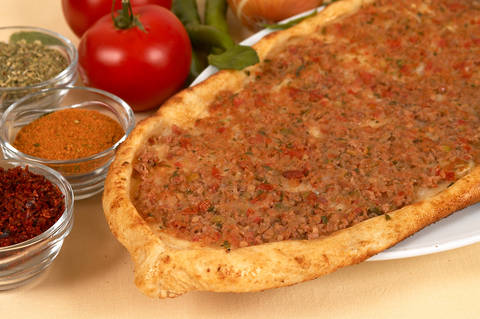 Across the country there are of course regional specialties when it comes to food, so you'll find meat and vegetables may be cooked differently from one region to the next. In general though, Turkish cuisine is a mouth watering mixture of meats, vegetables and sweet dishes, and if you're nearer the coast then fish and seafood is highly recommended for its flavorful taste. The name Kabob (or "kebab" locally) applies to all manner of meat dishes, not just the skewered meat that's popular in North America, so there are many different variations to try. Make sure you also try some "meze" (pronounced "mehzay") which is a selection of appetizers including different types of salads and vegetables that are always savory. Turkey is well known for its sweet dishes too, with popular treats including delicious "baklava", and Turkish delight (called "lokum" in Turkey), and if you visit a pastane (Turkish for patisserie) you'll be greeted by hundreds of different varieties of sweets and pastries that are hard to resist!
Health and Safety
On the whole Turkey is a very safe country, but as with anywhere you are traveling use common sense. Petty crime can and will happen in the larger cities and tourist areas, so keep vigilant. Do not feel pressured into entering inside any stores, bars or restaurants that you do not want to; a firm "no" will tell the host you're not interested. Gone are the days when you need vaccinations to travel to Turkey, but if you're prone to an easily upset stomach make sure you only drink bottled water, and you may want to avoid salads if you're not sure how they have been prepared. Bring along your favorite brands of medicines as they are not always available everywhere in Turkey.
Conclusion
Turkey has so much to offer that a short vacation just doesn't do this country justice! Because of its size you should probably concentrate your time on one region, covering the attractions there as best you can, then consider coming back for a second or third visit to see some of the regions you missed. One thing's for sureâ€Â¦ once you've been to Turkey you invariably want to come back for more!
Written by Claire Bolgil
Plan ahead and sign up for the
most popular Turkey tours
.
More Turkey Travel Information
Turkey Travel Resources
Learn to Speak and Understand Turkish
Expedite Your Passport Now!