Tropical Islands in Brazil
Brazil is known worldwide for it's beaches and for its tropical climate, making it the perfect combination to attract millions of tourists throughout the year. It's very coherent to affirm that nature benefited a lot the Brazilian lands with beautiful scenery and crystalline waters. Formation of islands and archipelagos that enchant even the oldest local. We highlighted in this article the main touristic islands that can be found in this country.
Fernando de Noronho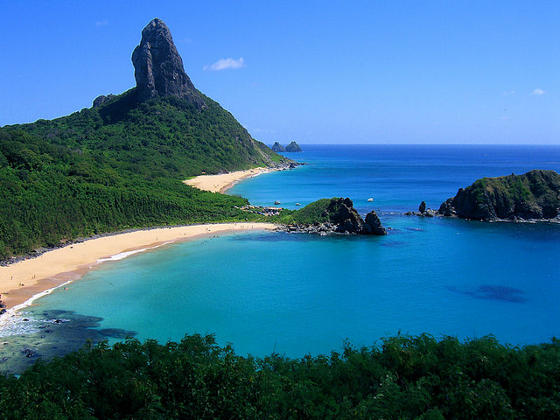 The archipelago of Fernando de Noronha, in the state of Pernambuco, is one of the best destinations in Brazil. Whoever has been to this paradise knows how beautiful this place is. The waters limpid as an oasis to who wants to refresh themselves and stay closer to the impressive nature. It's the most populated archipelago in the country, according to the IBGE, with approximately 3.000 habitants. With a sometimes troubled history, Fernarndo de Noronha was the stage of many Dutch and French invasions, Portuguese occupations and also the government prison in the time that the military was in power. Another interesting fact is that it was a United States military base in the Second World War. The beached of the archipelago are divided in two parts, the ones that are in Brazil and the ones that are around the African continent. They are classified as Inside Sea and Outside Sea, respectively. Knowing Fernando de Noronha is a unique experience, because the beauty of the islands of this archipelago is found in few places of this world. It has environmental protection and is absolutely a great place to visit of you intent to travel to Brazil.
Places to stay on Fernando de Noronha - best deals and customer reviews at TripAdvisor
Florianópolis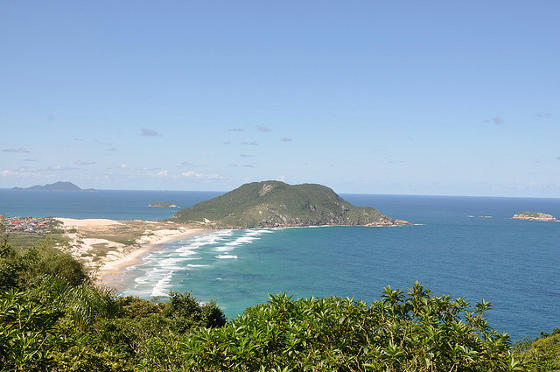 This is a capital-island of the state of Santa Catarina, in southern Brazil. One of the most beautiful, calm and different places of this country. The beaches have white sand, crystalline water and a marvelous surrounding scenery. Making it's visitors believe that they're in a paradise. It's not just the coast that this island has as one of its main attractions. In Florianópolis there are many historical and cultural touristic points, such as museums and theaters. The best of Floripa, how the capital is affectionately called, is a junction between the climate of a big city and the tranquility of an island.
Places to stay in Florianópolis - best deals and customer reviews at TripAdvisor
Ilha de Trindade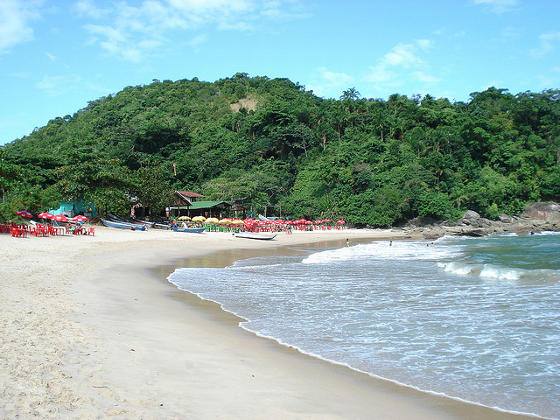 © Marilane Borges ~ CCBY
Located in the city of Paraty, Rio de Janeiro, the Ilha de Trindade is one of the most special locations inside the Brazilian territory. With a group of over 50 beautiful islands and hardly changed by humans because of the hard access. This is one of the reasons that makes this place so outstanding in a country like Brazil. The trails that can get to amazing places such as some natural pools and the waterfalls, that need much more than words to describe them accurately, especially in the Pedra que Engole waterfall.
Places to stay in Paraty - best deals and customer reviews at TripAdvisor
Ilha de Itaparica
The Ilha de Itaparica, in Bahia, has a set of attractions that make it's culture something diversified and of it's own. In the island it's common to see crafts and other artistic representations of the people that live there. Together with the remarkable architecture of the place and it's natural beauty, we have a stunning result. It's qualities are so important that preservation measures are taken to enable us to appreciate this natural wonder in perfect conditions. As it was said before, the Brazilian touristic islands are countless and getting to know them personally is well worth it.
Places to stay on Itaparica - best deals and customer reviews at TripAdvisor
Brazil Travel Resources
Expedite Your Passport Now!