Travel to Taiwan
A gem in the China Seas,
Taiwan
embodies a unique entangling of ancient and modern, East and West. From the bustling commercial center of the capital city, Taipei, to the cascading volcanic mountains of Yushan National Park, Taiwan offers the world traveler an unmatched experience. It is no coincidence that Portuguese explorers named this island 'Ilha Formosa', or the beautiful island.
Planning a vacation to Taipei Taiwan? The following videos of Taipei tours will help give you idea of what you can expect to see and do in the capital of Taiwan. While you're in Taipei, it would be a big mistake not to include a visit to Taipei 101, which isn't a college course but actually the world's tallest building. (Some reports dispute this, citing various factors such as counting spires, have/doesn't have observation decks, etc.) The Taiwanese are understandably proud of the fact that this edifice includes the world's fastest elevator, which takes passengers from the ground level to the observation deck.
Taipei 101 Video
Popular Tourist Attractions in Taipei
Rainy Day Tour of Taipei
While you won't see a lot of popular tourist locations in the following video, you will catch a glimpse of city from a car. Pass by building, parks, people and signs in this short clip.
Travel to Taiwan to Understand Diversity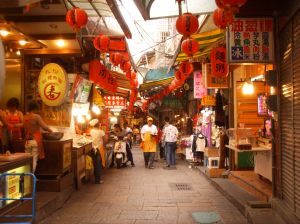 Officially known as the Republic of China (R.O.C.), Taiwan should not be confused with the People's Republic of China, which refers to mainland China. Within the past 200 years the island has been ruled by the Dutch, became part of Japan, has been "returned" to China and is currently striving to become an internationally recognized sovereign nation. Taiwan's tumultuous and fascinating history of the Aboriginal, Taiwanese and Chinese people is revealed through the many cultural festivals held throughout the year. Travel to the island in February for the Taiwan Lantern Festival or in June to watch the world-famous Dragon Boat Races during the Dragon Boat Festival. One of Taiwan's most prominent cultural symbols is Taipei 101, the world's tallest building, measuring 508 meters and 101 floors. Finished in 2003, the tower signifies Taiwan's substantial economic growth from the periphery of the global economy to become one of the four Asian Tigers, as well as the government's dedication to a democratic society separate from that of China. Tainan, the oldest and fourth largest city on the island, offers a more authentic and less commercialized window into Taiwanese culture. Temples and Memorial Arches define this city where the Ching Dynasty once prayed to the God of War.
The Taiwan Terrain: Recreation and Ecotourism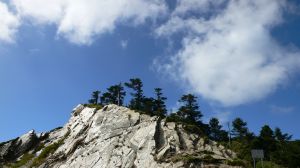 Exploration of the thriving urban centers is only one of many ways to get in touch with Taiwan. The rugged topography of Taiwan is adorned with magnificent peaks, lush valleys and dramatic waterfalls. Yushan National Park is home to the island's tallest peak, Jade Mountain, which towers at 2,610 meters. Hike to the summit and take the more technical route down or simply enjoy the breathtaking view from the Tatachia Visitor Center, accessible directly from the new Central Cross-Island Highway. From Jade Mountain, descend deep into Taroko Gorge on Taiwan's rocky and secluded east coast. This 12-mile-long canyon is home to the natural open-air Wenshan hot springs and the Atayal people, one of Taiwan's remaining aboriginal tribes. The rocky cliffs at the canyon's end are a starting point for those who wish to travel farther into Taiwan's history. The surrounding Pacific Ocean is sprinkled with beautiful green islands that have unique native histories and are mostly accessible by plane or ferry. Most of the pristine and dramatic destinations are protected by Taiwan's National Park Department, which offers an array of lodging and guiding services and has proven to be a well-organized resource for the outdoor sightseer. From the island's tallest building to its tallest peak, Taiwan has something exceptional to offer every kind traveler. Travel Taiwan's thriving society and come face-to-face with an Asian Tiger.
Apply Online for Your Taiwan Visa
Plan ahead and sign up for the
most popular Taiwan tours
.
Fun Facts About Taiwan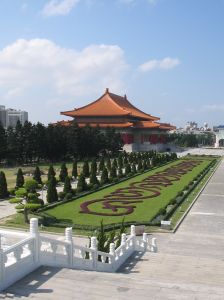 Did you know that Taiwan won the 1996 Little League World Series in the U.S Ccity of Williamsport. Baseball is the national sport in Taiwan. Did you know that Like France, Italy and the United States,
Taiwan
is very famous for its films in the world. The prizes attained include the Golden Lion awarded by the Venice International Film Festival to Hou Hsiao-hsien's "City of Sadness" (1989). In 2001, Ang Lee's "Crouching, Tiger, Hidden Dragon" won four Oscars at the 73rd Annual Academy Awards: Best Foreign Language Film, Best Art Direction, Best Music, and Best Art Cinematography.He is considered one of the best film directors of all times. Ang Lee was born on October 23, 1954, in Pingting, Taiwan. Did you know that Lu Hsiu-lien (Annette Lu) was vice president of Taiwan from 2000 to 2008. On December 9, 2001, she became the first woman to be awarded the World Peace Prize from the World Peace Corps Academy. She announced her intention to run for Taiwan's President in 2007 but withdrew her bid. Lu Hsiu-lien was born on June 7, 1944, in Taoyuan, Taiwan. Did you know that Taiwan hosted the Miss Universe pageant in 1988. Ironically, Miss Taiwan, Jade Hu Fei-tsui, did not even make the semi-finals. Did you know that Different from Cuba, Myanmar and Vietnam, Taiwan is a democratic country. Freedom and democracy are more than just slogans in Taiwan. The first article of the Constitution National says "The Republic of China (or Taiwan), founded on the Three Principles of the People, shall be a democratic republic of the people, to be governed by the people and for the people." Did you know that Taiwan competed at the 1973 Summer Olympics in Munich,West Germany. The Taiwanese delegation had 22 athletes competing in ten sports: track and field (8), boxing (1), wrestling (1), judo(4), weighlifting (1), cycling (1), shooting(1), archery (1), swimming (3), and sailing (1). Did you know that Taiwan is slightly bigger than Belgium. Did you know that The Nobel Prize for Chemistry was awarded to Lee Yuan-tseh. He was born on November 19, 1936, in Hsinchu, Taiwan. Did you know that After the Cold War, Taiwan emerged as one of the most powerful economies in the Third World. Did you know that Taipei, the capital city of Taiwan, is Asia's capital of art and culture. It is home to some of the most famous museums in Asia. Taipei's National Palace Museum has the world's largest collection of oriental art treasures. Much of the immense collection of porcelain, jade, sculptures, paintings, and bronze is regularly rotated. The National Museum of Prehistory is a famous Taiwanese museum situated adjacent to the Puyuma archeological site in Taitung County. Did you know that On November 9, 1961, Miss Taiwan, Grace Li, competed in the international beauty pageant Miss World, held in London, England. Miss Taiwan was the first runner-up at the Miss World 1961.She was long considered one of the most beautiful women in Taiwan.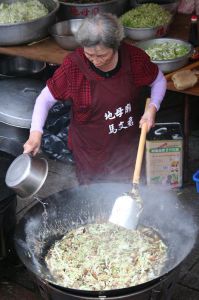 DID YOU KNOW THAT Master Chen Yen is known by many as "The Mother Teresa of Asia". She is an advocate for the poor and homeless in Asia. In 1996, Chen Yen was nominated for the Nobel Peace Prize for her fight against poverty.She once said: " The Buddha became the Buddha because he gave up his life to save people. Donating our bone marrow does no harm to us. We can save people without hurting ourselves. So, I hope you donate. I also hoped to set up a Data Bank of 20,000 donors, or 50,000 donors, or 100,000. If there is a Bank of 100,000, the opportunity for a patient to be saved will be as high as 95%." Did you know that Taiwan has competed in the Winter Olympic Games 9 times (Sapporo-1972, Innsbruck-1976, Sarajevo-1984, Calgary-1988, Albertville-1992,Lillehammer-1994, Nagano-1998,Salt Lake City-2002 and Turin-2006). Taiwan did not have participants in 2010 (Vancouver, Canada) and 2014 (Sochi, Russia).
Alejandro Guevara Onofre: He is a freelance writer. Alejandro is of Italian, African and Peruvian ancestry. He has studied political science and journalism. He has published more than seventy-five research papers in English, and more than twenty in Spanish, concerning the world issues, olympic sports, countries, and tourism. His next essay is called "The Dictator and Alicia Alonso". He is an expert on foreign affairs. Futhermore, Alejandro is the first author who has published a world-book encyclopedia in Latina America. He admires Frida Kahlo (Mexican painter), Hillary Clinton (ex-First Lady of the USA), and Jimmy Carter (former President of the USA). His favorite film is "Gorillas in the Mist".Some of his favorite books are "The Return of Eva Peron and the Killings in Trinidad" (by V.S.Naipaul), "Las Mujeres de los Dictadores" (by Juan Gasparini) and "Murder of a Gentle Land" (by John Barron and Anthony Paul). His personal motto is "The future is for those people who believe in the beauty o f their dreams" by Eleanor Roosevelt.
Taiwan Visa
Taiwan visa information for U.S. citizens. Tourist, business, resident and work visa info.
Taiwan Maps
Taiwan maps for travel and research. Road, political, printible and digital satellite maps of Taiwan.
Taiwan Chinese and Mainland Chinese
Find out the distinguishing factors that differentiate Chinese in Taiwan from the language on the mainland.
Apply Online for Your Taiwan Visa
Expedite Your Passport Now!