Top Rio de Janeiro Attractions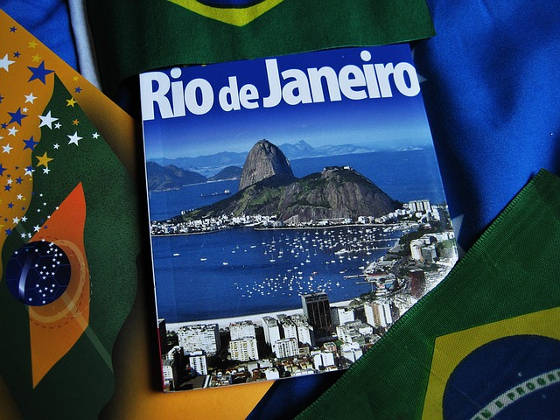 Brazil has many great towns and cities to visit, each offering their own unique attractions. Some you would visit for their heritage and culture, while others you would visit for the more modern attractions; some are best known as beach resorts, while some are great for shopping. Maybe this is why Rio de Janeiro is Brazil's (and South America's) most popular city for tourists, because it offers a little bit of everything!
Over 2.8 million tourists come to Rio every year, looking to experience Brazil's most popular city. It's a city that will appeal to many different tastes after all, attracting couples and friends, as well as families, allowing you to combine days on the beach with urban exploration.
Rio de Janeiro's Beaches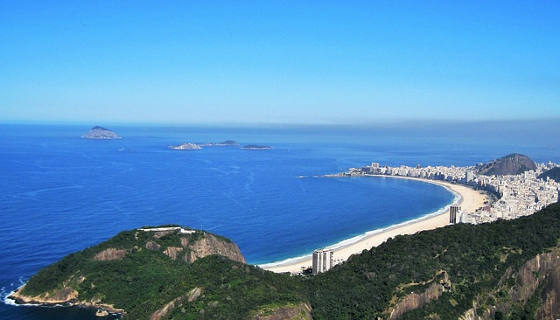 With around 15 beaches there's definitely no shortage of sand on which to set down your beach towel in Rio! However, not all of these are suitable for swimming. While the waters are calmer within the Bay they are unfortunately more polluted so swimming isn't recommended in several of them. The beaches on the oceanic side are usually just fine though and this includes one of the most famous beaches in the world, Copacabana.
Copacabana is just as good as it is in the movies! A long sweeping sandy beach that's set between two of Rio's many hills, and it reaches a magnificent 2.5 miles from one end to the other. The large sidewalk is a great place to take a walk by day or night, and there's a bicycle lane too. Numerous little bars and cafes are set up all along the length of the beach, so you can spend the day here without having to worry about packing lots of drinks. Of course there are parasols and loungers available here too.
On the other side of a small peninsula from Copacabana are two more of Rio's oceanic beaches, Ipanema and Leblon. They are pretty much one beach except that they are split by the canal that connects the ocean with the inland lagoon. These beaches are farther still from the center of Rio but there are many places to stay if you want to enjoy the beachside life, then head into the city for some of its other attractions.
Sugarloaf Mountain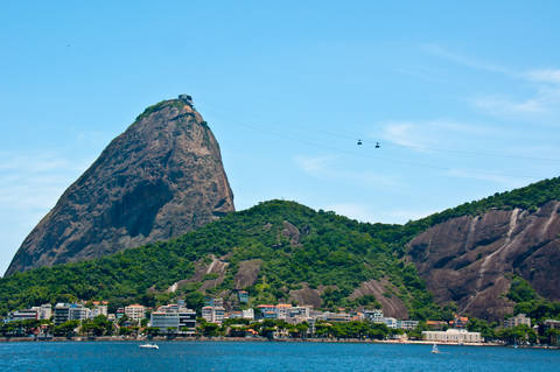 Sugarloaf is the most prominent, and famous of Rio's mountains. It's such a striking monolith after all and actually looks quite out of place compared to its surroundings! In Portuguese its name is Pao de Acucar and it's called Sugarloaf because it's thought to resemble the traditional shape of refined loaf sugar. Whatever the reason, this is one of the top tourist attractions in Rio de Janeiro because, yes, you can go to the top of it!
Needless to say, the views are spectacular, and while you are welcome to climb the mountain most visitors opt for the easier way up: the cable car! There are actually two cable cars to get you up to the summit, which is one foot short of 1,300 feet. The first cable car travels up to the top of the shorter, adjacent mountain, called Morro da Urca, while the second one takes you all the way to the top of Sugarloaf.
Christ the Redeemer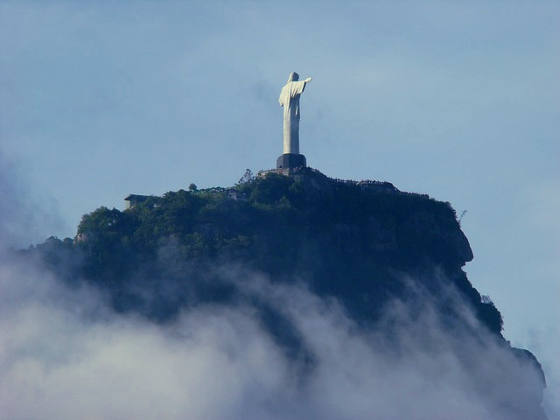 You don't have to be religious to appreciate Rio's other most popular attraction, Christ the Redeemer, or in Portuguese "Cristo Redentor". Standing perched high above the city, this magnificent statue of Jesus Christ has his arms held out as a symbol of peace, welcoming visitors to the city, and embracing everyone.
Dedicated in October 1931, Christ the Redeemer has been a fixture on Rio's skyline for many decades. It's actually the largest art deco statue in the world, and the fifth largest statue of Jesus in the world, standing 130 feet tall.
The views from here are also spectacular and you get a different view to that from Sugarloaf. There's a funicular train that will take you up the hillside or a popular, though strenuous hike that can take 90 to 120 minutes. The views along the way are great and you'll see three waterfalls, and even though the hike can be tough, whole families of locals do it fairly often, so if you have the time and energy, why not give it a shot?!
Click here to expedite your Brazilian visa
Brazil Travel Resources