Passport & Travel Information Articles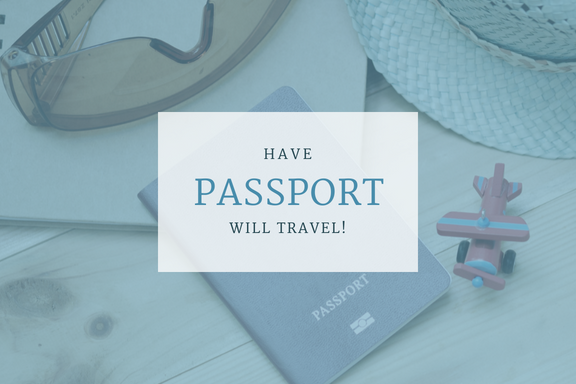 The travel articles below are filled with tips and information to help you plan your trip. You'll find insightful ideas for travel destinations around the world, international travel tips and articles about the passport application process.
Travel Destination Articles
SkyWalk over Auckland, Harness Included
People Down Under see life a little differently. They live in a different hemisphere, their seasons are the reverse of most of the Western world's ...
An International House Sitter Recommends Ireland to Tourists
I have been fortunate to have lived in lots of countries all over the world for various lengths of time. I am an international house sitter. And although ...
Lake Nakuru National Park in Kenya
Kenya is a beautiful country, bestowed with lots of wildlife. Lake Nakuru National park is the second most visited park in Kenya. The park surrounds ...
Competa, Spain: An International House Sitter's Spanish View
I am an international house sitter! Yes, you heard me right. I take care of houses all over the world while the owners go on business trips or vacations....
Scotland: A Trip Planning Guide for First-Time Visitors
A Scottish vacation? So much variety in such a small country! For the first-time visitor to Scotland, trip planning sometimes simply boils down to ...
Travel Information Articles
The Ultimate Jet Lag Survival Guide
Jet lag is almost certain if you travel across several time zones. Discover how to minimize the effects of jet lag for every age group and ensure a more rewarding family trip.
Airport Security Scans - What You Need to Know Before You Fly
Information about airport security scans. Prepare for airport security checkpoints before you ever leave home.
Safe Trip Abroad
When you travel abroad, the odds are in your favor that you will have a safe and incident-free trip. Travelers are, however, sometimes victimized by crime and violence, or experience unexpected difficulties. Discover tips and advice on how to keep you and your family safe when traveling.
No Visa Required
List of countries where no travel visa is required for a visit.
Luggage Tips for Safe Travel
Ever had your luggage lost during a trip? Heard horrors stories about lost luggage from others? Well, losing your luggage is not the only thing that can happen to your bags and their contents while traveling. Your luggage could be broken, broken into or, even, stolen. To minimize the risk of these things happening to your bags and ruining your trip, follow the luggage tips below.
San Ysidoro Border Crossing - Traveling to Mexico
Information about the San Ysidoro border crossing. Tips for crossing the border into Mexico hassle free.
Passport Information Articles
Is a passport required to enter Costa Rica?
Question: Does a natural born U.S. citizen need a passport to enter Costa Rica? What is the nearest office that can provide me with a passport? Answer:
How much does a passport cost?
Want to know how much it costs to get a passport? This page lists all the fees, including those for file searches, overnight delivery and more.
How long does it take to get a passport?
List of application processing times according to the when and where the form is submitted.
What Is the Mobile Passport App?
The mobile passport app explained with step-by-step instructions on how to use it and a video demonstration.
Expedite Your Passport Now!