North Cyprus Holiday Tips
by Beyazıt Dere
(Kyrenia)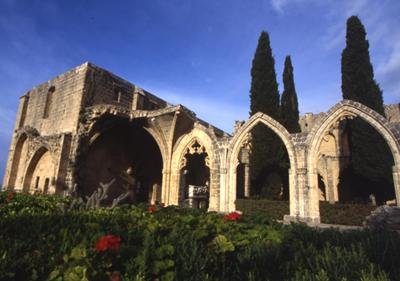 A cheap Cyprus holiday will not be cheap if it fails to deliver an enjoyable holiday. The chances are that it will live up to expectations. There is almost too much choice in activities and, of course, the most popular and reliable inactivity ... sunbathing! Visitors often come to North Cyprus to explore some of the many historical ruins from the major ancient sites like Salamis to the relatively minor sites like Vouni Palace.


Vouni Palace lies well over to the extreme western side of North Cyprus so visitors would be advised to choose a North Cyprus hotel at least on the west side of Kyrenia. Even from here it is a good drive to the west. Head first towards Guzelyurt, the big orange growing area of North Cyprus, then continue towards Lefke. The ancient site of Soli is seen on the left and, not too far beyond, right on the top of a mountain, is Vouni Palace.
Vouni Palace had an amazingly short life, just 100 years. It was constructed about the 5th Century BC by the pro-Persian king Doxandros of Marion as a stronghold from which he could keep control over the nearby pro-Greek city of Soli. Around the middle of the 5th century, the pro-Persian dynasty was replaced which resulted in the later constructions influenced by Greek architecture. Eventually, the inhabitants of Soli grew tired of the supervision and they stormed the palace and burnt it to the ground.
The original Persian entrance follows along a natural stone ramp in the southwest corner. In the second phase of building, the entrance was moved to the north side of the central court. In this phase of building, the palace was thought to have grown to two stories with 137 rooms. The upper stories were believed to be made of mud bricks which have long since decayed.
During the excavations, a clay pot was found beneath a staircase which contained gold and silver jewelry of outstanding workmanship, silver bowls and a collection of coins belonging to the different kingdoms of Cyprus some 2,300 years ago.
This article is written by Beyazıt DERE, who has his own website with useful information on
North Cyprus Holidays
How to get an emergency passport renewal in the U.S. or abroad. Discover the steps to renew your passport the same day.
Learn to expedite passport renewals as quickly as the same day. Where and how to renew passport in a hurry.
Use the online Passport Photo Wizard tool to make your own passport photos in minutes. Save money and time.
Watch step-by-step instructional passport videos of how to renew a passport in 3 steps.
Jet lag is almost certain if you travel across several time zones. Discover how to minimize the effects of jet lag for every age group and ensure a more rewarding family trip.