Lille, France: Offers Old World Charm Mixed With Small Town Atmosphere
by Lin Biddle
(Kolkata, India)
Quai du Wault in Lille, France
Lille is a gorgeous small town with lots of old world built into it. This small town is normally only a pit stop for those on their way to London or Paris. For those wanting to spend a quiet weekend roaming through many charming places, Lille has more to offer than only a stop over.


To experience a day filled with excellent shopping experiences, you have to visit the Wasemmes Market. There is anything and everything to be found in this charming market. When you are done finding all the bargains you can handle, stop off at one of the great restaurants they have for an ethnic meal at an inexpensive price. Don't forget to wander near the locals to hear some of the enchanting stories before leaving the market.
If you love old books and wonderful old buildings, the next place to visit is the Old Stock Exchange. There are some wonderful and unique shops scattered about, as well as an excellent courtyard where you can sit with a cup of coffee and read.
Lille has two wonderful restaurants to try. For the romantic dinner for two, the La Cave as Fiole would be an excellent choice. The restaurant does not open until 7:30 so be prepared for a late but excellent dinner. They also have soothing jazz music to listen to while sipping a glass of wine.
For a cozy family restaurant you must try the Le Lion Bossu. They have an excellent cod dish or if you prefer meat instead, the pork and fruit couscous is amazing. The
husband and wife team that own the restaurant are also the ones that cook and serve the meals. After dinner do not forget to try one of the great desserts they offer.
For a full day of exploring, there are two excellent museums in Lille. The Musee De Beaux and the La Piscine Museum. There is a fantastic Flemish/Dutch collection and a soothing collection of statues at the Musee de Beaux and many pieces as old as 1835 can be found at the La Piscine Museum.
Lille is known well for their Braderie event which is held every September. The entire town is converted into a large flea market. If you are looking for the ordinary or the hard to find item, it can be found during Braderie. Be prepared to spend most if not all of the day as there are many stalls available to search for hidden treasures.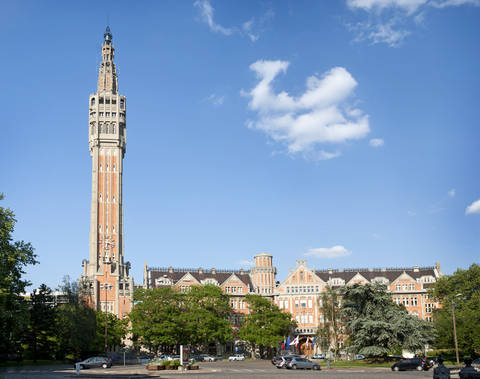 Lille is an excellent choice for a weekend getaway or if you cannot manage an entire weekend, make it a day trip. Spending only a day will leave you relaxed but wanting more of this wonderful little town.
Lin writes for
briefcases
, a website that offers luxury briefcases direct from the manufacturer. Lin has traveled all over Europe and parts of Southeast Asia. She has also lived in the US, France, China, and India. She currently resides in Kolkata, India where she is studying the Bengali language.
Requesting express service at post offices and other facilities that accept application forms from U.S. citizens.
Where processing centers are located. How to schedule an appointment. What documents to take with you.
How to pick a legitimate courier service company to assist in getting your passport quickly.
Guide to help you decide if standard or fast track processing is the best option for your situation.
Learn to expedite passport renewals as quickly as the same day. Where and how to renew passport in a hurry.
Watch step-by-step instructional passport videos of how to renew a passport in 3 steps.
Use the online Passport Photo Wizard tool to make your own passport photos in minutes. Save money and time.
List of the most important travel documents and information about how and where to get them.
Cool ways to make your money stretch farther on travel expenses so that you can go more often and stay longer.