How to Book the Perfect Last Minute Vacation to Mexico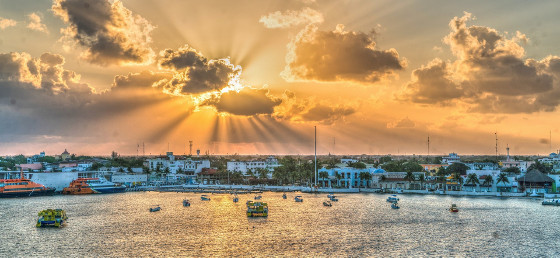 A last minute vacation to Mexico can be the perfect escape, but you will need to plan appropriately.
It's no secret that you need to get away sometimes. Work gets stressful. The walls at home start to close in around you. The daily grind gets to be too much. You just need a break.
A spontaneous vacation is the perfect antidote, right? Well, it turns out it's a bit more complicated than that.
Psychologist Shawn Achor and his colleague Michelle Gielan conducted a study of over 400 travelers to determine if taking a trip really can lead to positive benefits like increased happiness and decreased stress. Their findings, published in the Harvard Business Review, were enlightening:
Poorly planned and stressful vacations eliminate the positive benefit of time away. The less the stress, the more likely you will experience a positive benefit from the time off. A positive, well-managed vacation can make you happier and less stressed, and you can return with more energy at work and with more meaning in your life.
The moral: planning matters. Even when you decide for a spontaneous getaway, the less about your trip that is left to chance, the more you will get out of it.
The other key factor is deciding where to go. Achor and Gielan found that all destinations are not created equal:
Go far away. An average vacation creates no positive effect on happiness or stress. But 84% of the best trips over the past five years were to locations outside of country. This reconfirms the Twitter study findings that the happiness level of users increased the further the post was geotagged from the user's home.
When booking a last minute vacation, make the right destination decision to ensure that the getaway will recharge and refresh you. Our recommendation: Mexico.
Mexico is the perfect last minute vacation idea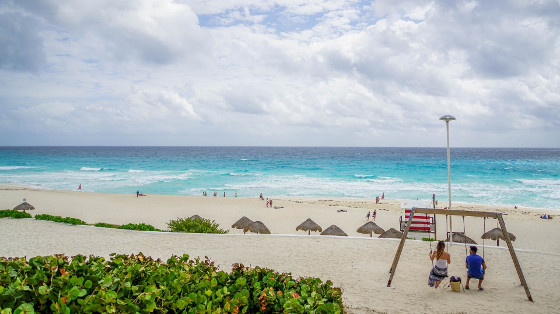 Mexico continues to be one of the most popular international travel destinations for Americans year after year. This is for a variety of reasons:
There is a comfortable climate for everyone. Weather varies depending upon the season and your destination (Mexico is a big country), but you can seemingly always find a location with a comfortable forecast, even in the throes of winter.
English is common in many Mexican tourist destinations. Having a working knowledge of some key Spanish phrases is helpful, but it may not be a requirement depending on your destination. Mexican resorts tend to be very accommodating for non-Spanish speakers. That said, making an effort to use some Spanish when you can typically will be met with respect.
Travel time to Mexico from the United States is notably shorter than other international travel destinations. If you want to get out of the country without losing loads of time to travel, Mexico is a great option.
Mexico takes tourism very seriously. Since tourism makes up 7-8% of Mexico's overall GDP the hospitality industry is a crucial focus of the Mexican economy. Millions of jobs and billions of dollars are riding on Mexico's ability to provide visitors with great travel experiences.
All told, it should be no surprise that Mexico is consistently in the top ten most visited countries in the world and among the top three international destinations for Americans.
With some careful planning, Mexico can provide everything you and your travel companions could need for a relaxing escape, the adventure of a lifetime, or something in between all on short notice.
Make your Mexican vacation wish list

Mexico is a big country. As such, it offers a wide variety of experiences for tourists to enjoy. Before going on the hunt for a great deal, narrow down your vacation wish list to the non-negotiables and the "nice-to-haves" that will make your trip special.
Some things to consider include:
the level of accommodations you need to be comfortable
the specific amenities that are important to you
the climate you are hoping for
the length of your stay
any particular cities or regions you want to visit
the types of activities you want access to
how long or far you are willing to travel
how "English-friendly" you need the destination to be
the ages of those traveling with you
Part of traveling last minute involves being realistic about your expectations. You may be hard-pressed to plan a trip on short notice that checks all of your boxes. However, focusing on avoiding the deal-breakers should provide some tenable options.
Preparing for a trip to Mexico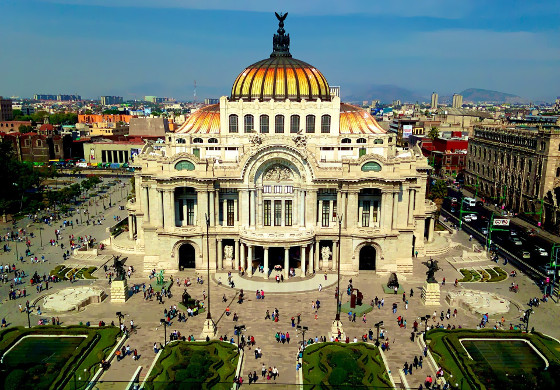 Whether you are traveling to Mexico next week or next year, there are certain steps you must take to ensure you can travel safely, legally, and comfortably.
Remember, the better you plan, the more positive benefit you will get from your trip.
Start with the essentials, and plan from there.
Know the passport requirements and timetables
Traveling from the United States to another country by air requires a valid U.S. Passport. Typically, the application process takes a minimum of 4-6 weeks to complete. This is less than ideal for most last minute travel plans.
Alternatively, Americans can cross the U.S.-Mexico border by car with a valid U.S. Passport Card. Passport cards are less expensive than a traditional passbook, but they require the same amount of paperwork and legwork to get.
Thankfully, there are ways to expedite the passport application process. For a fee, you can rush your application and cut wait time down to about 2-3 weeks.
In the case of a truly last minute trip to Mexico, consider enlisting the help of a registered passport courier service. These businesses specialize in procuring passports from the U.S. regional passport agencies in as few as 24 hours.
Check the latest travel advisories
Safety should always be a concern when planning to travel internationally. The United States Department of State maintains an up-to-date list of travel advisories for Americans traveling abroad.
Be sure to check for any current Mexico travel advisories before booking anything. These advisories tend to vary depending upon the destination so be sure to check all the regions you plan to visit or travel through.
Purchase travel insurance
Travel insurance is an essential purchase for those traveling abroad. All it takes is one unexpected accident or emergency and you could be out thousands of dollars or more in medical bills.
There are a variety of travel insurance policy options covering things like the health and safety of your traveling party, trip cancellation, stolen luggage, and other common costs that pop up when a trip suddenly doesn't go according to plan.
Thankfully, you can usually purchase travel insurance up until the day before your trip and still qualify for most benefits. Once at your destination, more limited policies may still be available as well, but trip cancellation coverage is usually no longer an option.
Shopping for the best policy to suit your last minute traveling needs is a simple and straight-forward process:
Travel insurance is a small investment that can help save you serious money in the event of an emergency. Don't travel to Mexico without it!
Consider any medical concerns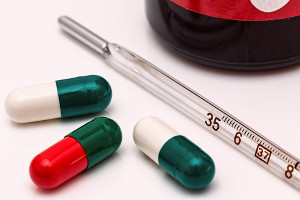 The Center for Disease Control (CDC) maintains a website with health and safety information for travelers heading to Mexico. Just like the U.S. State Department's Mexican travel advisories page, the CDC's Health Information for Travelers to Mexico page should be visited and read carefully periodically before your departure date.
There are logistical concerns as well. If you have medication that you need to take with you on your trip, there are some important steps you need to take to avoid problems at the airport or border crossing:
Keep prescription medications in their original bottles and bring the pharmacy fact sheet with you if possible. This documents that the medications are, in fact, yours and that you have them on doctors' orders
Keep over the counter medications, vitamins, and supplements in their original, sealed containers. This may mean you need to buy a fresh supply for travel, but it beats the alternative of having to explain why you have open containers of pills or substances to suspicious security checkpoint agents.
Keep all medications in your carry-on. Putting vital medications in your checked luggage is a risky proposition. If your baggage is lost, so are your medications.
Don't try to hide your medications. Declare what you are carrying and volunteer information about why you have what you have. While you might be able to breeze through a security check without pulling out your medications, give any appearance that you are hiding something and it can mean lengthy delays while you are subjected to further questioning.
For more on what items are prohibited at U.S.-Mexico border crossings, check out our complete guide here.
Be sure to have some Mexican currency
While more and more resorts and large shopping centers in Mexico allow you to use your American credit card or even American dollars, using cash is normally the safer, most cost-effective, and more reliable option.
That means you will need to convert dollars to Mexican pesos. This can be done at airports, banks, or local Mexican "cambios." Each of these locations will charge fees at varying rates so it helps to know where you can get convert your currency exchanged most cost effectively. Typically, converting at your local bank before your trip is the best option. Converting currency at the airport is usually the worst.
If you do opt to use credit or debit cards abroad, be sure to notify your credit card company first. Foreign purchases top the list of suspect activity that can lead to your account getting frozen. This is a great feature to protect you from fraud, but it can leave you in quite a bind if it happens while you are traveling internationally.
Also, pay attention to your card's policies about international purchases. Many carry hefty fees for purchases abroad.
It doesn't matter if you're planning to visit Mexico next week or next year. You need to be prepared to travel safely and legally.
Once the essentials are buttoned up, it's time to check out your options.
Choosing where to go in Mexico
Mexico's east coast, particularly Cancún, attracts a wide variety of tourists year-round and from around the globe. If you are looking for a last-minute trip to Mexico that is convenient, affordable and offers a wide variety of all-inclusive options, odds are the northeast coast of the Yucatán Peninsula will top your list. The combination of excellent hospitality, gorgeous blue water beaches, and access to some of the most famous Mayan archaeological sites (like Chichén Itzá) is tough to beat!
Mexico's pacific coastline has its share of resorts and retreats as well. While Puerto Vallarta may have the name recognition and attractions comparable to its east-coast cousins like Cancún, the majority of the resorts and beaches on Mexico's pacific coast tend to be a bit less crowded. You won't get the blue, Caribbean water, but you can have much of the same fun in the sun.
If beaches aren't your thing, Mexico still has plenty for you. As travel blogger Nomadic Matt explains, "Mexico's coasts are the most famous, most touristy parts of the country, but the interior has an amazing amount to offer. Prices are cheaper, and you'll be more likely to meet some locals if you head away from the coast."
Of course, there are exceptions to every rule. There are plenty of secret hideaways nestled throughout Mexico's breathtaking coasts and tucked into its interior. Mexico has a lot to offer!
Looking to narrow down your search a bit further? Consider these great suggestions from some of the internet's top travel experts:
Finding last minute travel deals to Mexico that are actually deals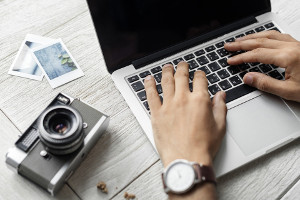 If you're like most people, a last minute trip to Mexico wasn't something you were planning for six months ago (that's what makes it last minute, right?). More importantly, you probably weren't budgeting for a last minute vacation, either.
Well there's good news and bad news.
The good news is that there are plenty of last minute travel deals to Mexico out there that can make getting away both convenient and affordable. You just need to know where to look!
The bad news is that there are a lot of places to look. Make the right choices and you could be saving hundreds of dollars in airfare, food, lodging, and entertainment costs. Conversely, jump at the first Mexican travel package you see, and your vacation could end up breaking the bank.
How to find last minute flights to Mexico
Depending on where you live, a road trip into Mexico may not be out of the question. But for a last minute trip, most travelers will appreciate hopping on a plane and getting to their destinations as soon as possible (you know, rather than a GPS-guided slog through the unknown).
Unfortunately, scoring plane tickets to a destination at the last minute is a huge gamble. The travel experts at CheapAir.com studied nearly a billion airfare purchases and determined that waiting until the last minute to buy plane tickets can be an expensive, "Hail Mary" proposition.
Airlines know that when you need to get somewhere fast and on short notice, they have you in a corner. There are only so many flights available on a given day to get from Point A to Point B. Travelers are at the mercy of the terminal schedules at their local airport. Airlines capitalize on this and drive up prices - often by hundreds of dollars - for travelers left with no choice but to try to nab a plane seat at the last minute.
Fear not! This doesn't mean the end for your last minute getaway to Mexico.
On the other side of the coin is the economic principle of opportunity cost. If a plane is taking off, it is in the airline's best interest to have every seat filled. An empty seat is a missed opportunity to make money.
This means there are ways to fly to Mexico on the cheap. It just takes a little effort (…and a little luck).
Start with the airlines themselves. Most airlines have webpages sharing the cheapest available days and times to fly as well as the occasional last minute promotion.
From there, compare your findings with the big travel sites. Travelocity, Google flights, Kayak, Expedia, and CheapAir all have robust search features that can find tickets marked down beyond what the airlines are offering directly. Some sites even offer email alerts you can sign up for to be notified when cheap tickets pop up.
Be warned; some travel sites many wind up with drastically different prices than others depending upon the additional fees they charge for using their services. Furthermore, some sites have relationships with specific airlines that may result in certain flights being featured despite not being the best bargain.
Apart from securing a passport, booking a last minute flight is probably the most logistically and financially challenging part of a spontaneous Mexican vacation. Know your options and lock down your seats as soon as you can.
Take advantage of last minute vacation packages
Another major consideration, particularly with trip to Mexico, is whether to opt for all-inclusive vacation packages. Many of the top tourist locations like Cancun and Riviera Maya feature resorts that bundle some combination of room, board, transportation, food, drinks, and entertainment. Choosing an all-inclusive Mexican vacation can simplify both the planning process and the trip itself. In many cases, a complete Mexican vacation package will wind up costing less than piecing a trip together a la carte.
Waiting until the last minute to book a packaged trip to Mexico can sometimes net you some unbelievable deals – especially if your wish list isn't overly specific and you are willing to make the most of the available options.
But be careful! Sometimes a bundled vacation package can include fees and markups that actually make the trip more expensive than the sum of the parts. Just like with finding last minute flights and hotel rooms on your own, you need to do some comparison-shopping if you want a good deal.
If all that planning sounds like cause for another vacation, let someone else do the heavy lifting!
Consulting with a travel agent or a virtual travel agent service can shift the planning burden off your plate. These travel pros often have access to packages and deals that you won't find on your own. Again, if saving money is a goal, consulting with a few different agents may help ensure you're getting the best possible deals. Competition for your business can be a powerful motivation to find lower prices!
Whether you budgeted for your last minute trip to Mexico or not, saving money is always a win! Sifting through the noise of discount travel sites and airline webpages can be challenging, but some targeted effort can lead to some vacation-saving rewards, even when booking last minute.
Avoid careless travel booking blunders
When booking a vacation in a hurry, it can be easy to make mistakes. Before signing anything or making that final click, take the time to double check for errors. It can wind up saving you a lot of frustration and money! Some of the most common mistakes when booking travel accommodations include:
booking the wrong dates
selecting the wrong airport
choosing the wrong hotel locations
overlooking the fees and restrictions listed in the fine print
Time may be short, but be sure to take your time when it matters. Don't cross the points of no return in the booking process without taking a pause to read and review your purchases.
For more common hotel booking mistakes, check out Dara Continenza's piece, "10 hotel booking mistakes (and how to avoid them)" featured in USA Today.
Tips from the Experts
The trip is booked. Now what?
One of the perks of choosing such a popular tourist destination as Mexico is that there is no shortage of advice for how to get the most out of your visit. Here are some of the best tips from the world's most trusted travel experts to make the most of your Mexican vacation:
Consider fabrics when packing
Mexico's heat and humidity can be oppressive at times, particularly in the summer. You can keep cool if you follow Katherine Fung's advice and dress like a local:
If you see locals wearing long pants and wonder how they do it, the answer is probably natural fabrics like linen and cotton, which are very breathable. In fact, the traditional huipil, still worn throughout the eastern regions of Mexico, is made out of cotton. Synthetics like polyester, on the other hand, tend to trap body heat in.
Eat well and save money
One of the best parts of a Mexican vacation is the food. Travel blogger extraordinaire, Nomadic Matt, shares his money saving tip for eating well in Mexico:
Mexico's markets are a great place to eat inexpensively and also to stock up on food for day trips." Purchasing market food means you can experience authentic Mexican cuisine for an entire day for less than the cost of one meal at a sit-down restaurant.
Respect the beach flags
Any surfer will tell you, the ocean can be an unforgiving force. Kiki from The Blonde Abroad travel blog warns:
Even the tranquil beaches of Cancun can have off days… look for those red or black beach flags, which spell out danger for swimmers and surfers. Most beaches do not have lifeguards, so you're on your own here. In case of emergency, call 066.
Indiana Jones never wore flip-flops
Mexico has a huge number of UNESCO World Heritage sites to visit and explore. However, visiting them in your beachwear is a huge mistake. Consider this potentially life-saving advice from the Mexperience travel blog:
Protect your feet with good quality footwear that will deliver a decent grip on rough terrain, and protect your ankles in the event of a slip. Robust footwear is especially important if you're climbing structures—if you slip and fall on steep, narrow, steps you could become seriously injured; falls from high structures can also be fatal.
There are deals to be found
Haggling is a part of Mexican culture, but it can leave American tourists feeling a bit uncomfortable. If coupons and online deals are more within your comfort zone, you may be in luck! Consider this great tip from Charles and Micki's The Barefoot Nomad travel blog.
Most people use local deal sites all the time at home, but don't think of checking them out on vacation. Groupon's Cancun site often includes great deals for local tourist attractions like Xel-Há Park. You may want to hit the Google Translate button, though, as many local deal sites (including Groupon) are in Spanish.
Last but not least, the best piece of advice to keep in mind with any last minute vacation comes from Yuki Hayashi at Reader's Digest:
If you know exactly what you want—and will be bummed if you don't get it—last-minute may not be right for you […] On the other hand, if you're thinking "I just need a getaway someplace sunny and hot," you'll be fine!
A last minute trip to Mexico can be a refreshing and invigorating experience that provides the perfect escape at just the right time. Just remember: even though planning time may be short, it is essential that planning happens. Your happiness and stress levels will depend on it!
Click here for expedited passport courier services