Indonesia Travel Information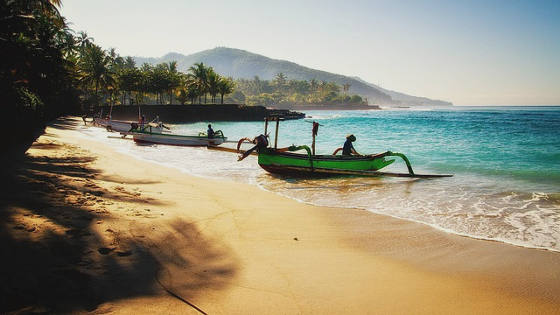 Indonesia is perhaps one of the most interesting places to travel to; its culture, people, and the beautiful islands that make up this biggest archipelago in the world has been enough reason for tourists to take their wandering feet to one of South East Asia's most remarkable places. Below are some interesting facts may help you in your travel to the amazing archipelagic nation and in planning which Indonesia travel destinations to choose for your trip.
Indonesian Language
The official language of Indonesia is Bahasa; however, there are a lot of other dialects spoken. English is also widely understood in places like Jakarta and other tourist resorts.
Indonesia Currency
The official currency of Indonesia is Rupiah or abbreviated as IDR; it is divided into 100 sen. Foreign currencies can simply be exchanged at money changers, hotels, and banks in main tourist destinations; the US dollar is mainly the accepted currency. Travelers cheques (not always accepted widely) in US dollars are much advised, although cash often gives better exchange rate. The majority of major credit cards are acknowledged at restaurants, stores that cater to tourist trade, and hotels. ATM's are also available in major centers. It is always recommended for tourists to bring small change as it is frequently unavailable, as well as small denomination of notes and coins especially for bus fares, cool drinks, and temple donations.
Indonesia Time Zones
There are three time zones in Indonesia: GMT + 7 in the West, including Sumatra and Java; GMT + 8 in Central Indonesia, including Lombok, Sulawesi, and Bali; and GMT + 9 in the East, including Irian Jaya.
Electricity in Indonesia
The electrical current of Indonesia is generally 120/130 volts (50Hz). Various plugs are used including the UK three-pin style plug and European 'two-pin' style plug. If you need a universal adapter, check out Amazon.com's best selling power converters.
Communications in Indonesia
Indonesia's international access code is +62; 001 or 008 followed the country code called is the outgoing code used in Indonesia (it is no longer necessary to dial zero first). Area or city codes are also used such as 21 for Jakarta and 36 for Bali. An operator-assisted call for international calls is 101. There are also local operators of mobile phones that use GSM networks, which also have roaming agreements to the majority of international operators. Internet cafes are also on-hand in major resorts and main towns.
These helpful facts may perhaps compliment your Indonesia knowledge and get you ready for an exciting visit and adventurous trip to Indonesia. So, get those bags packed, and make that next stop Indonesia.
Clothing: What to Wear
Indonesia is located in Southeast Asian region and is the world's largest archipelago. The nation is predominantly a Moslem country and much of the Muslim culture is well preserved especially in the rural areas. The tropical climate requires light clothing in Indonesia but it is customary for Muslim women to wear robes on their head especially when entering mosques.
Light fabrics are advised to protect visitors from the warm, humid climate. In non-formal occasions or when answering official calls, jackets or long-sleeve batik shirts may be worn for men. Clothing in Indonesia can be as diverse as its culture. While you need to be wearing light clothes in urban areas, light jackets or sweaters are recommended in mountainous areas.
Although clothing in Indonesia may be considered conservative, the beaches are an exception. Beachwears are allowed in beaches although Muslim women may still stay in their traditional clothing. Women are not allowed to flaunt their shoulders, arms, necks, and legs in mosques, temples, and other places of worship, which are considered inappropriate and disrespectful.
Traditional clothing in Indonesia consists of the sarongs paired with a "kebaya" for women (kebaya is a tight, long-sleeved blouse, which is low cut) on formal occasions. Women's hair may be tied up to a bun or attached with a fake hairpiece. Women in rural areas often wear sarongs; rarely do they wear shorts or jeans, and go on barefoot. They carry their babies in a long cloth wrapped down from their shoulders.
Visitors, however, can simply be themselves and wear comfortable clothing so long as they are decent. Most clothing in Indonesia adopts the western style of clothing like the shirt and jeans and some from well-off families can be as glamorous.
The famous traditional clothing in Indonesia is the batik -- a dyed cloth that features ethnic designs. It has become an industry over the years and is a source of income for local especially in the rural areas. The locals prepare a white cloth and sketches ethnic designs using wax. When the wax has dried, they dip the cloth in dye. The wax is then removed and print is outlined from it.
The country's urban hubs have supermarkets, department stores, and large shopping centers where you can shop for clothing in Indonesia, however, if you want to find bigger bargains, you can browse for souvenirs and other stuffs in local markets and shops clustering in the peripheries. You must be careful not to bargain if you don't intend to buy the item as you could end up upsetting the stall owner.
Food of Indonesia
As they say, "chart the country's cuisine and one can chart its history". This is very true for Indonesia being the world's fifth biggest country inhabited by two hundred fifty ethnic groups; the marvelous ethnic diversity paired with its "wave upon wave" cultural influence, has made the world of Indonesia food a pleasurable arena for culinary adventurers.
The native techniques of Indonesia food cooking and ingredients merged with influences of China, India, the Middle East, and Europe, as well as the products of the New World brought by the Portuguese and Spaniards even before the island was colonized by the Dutch, has transformed its cuisines into a haven for the palate.
The central and western Indonesia food, particularly their main meal, is normally cooked late during the morning, and eaten around midday; unlike the usual meal time hours, a lot of Indonesian families don't have a set meal time in which every family member are expected to be present, and so the majority of their dishes are cooked in such a way that it can last and still be suitable for eating even if left for hours at room temperature. These same foods are then re-heated for their final evening meal.
The staple diet of Indonesia food is nasi or rice, which is substituted with corn, cassava, sweet potato, and sago in some parts of the island. The spices of Indonesia food make its native cuisine exceptional; although almost all types of international cooking can also be found in Jakarta, the most famous being French, Korean, Japanese, and Italian.
Visitors should always keep in mind that Indonesia food is always highly spiced fitted to the taste of Indonesians. So look out for small, fiery hot green and red peppers on your food, including vegetable and salad dishes. One of the most excellent Indonesia foods is that of seafood which are highly featured on menus, including lobsters, prawns, oysters, squid, shrimps, crabs, salt and freshwater fish, and shark.
Coconut is a favorite ingredient for cooking; vegetables and fresh fruits like papaya, bananas, oranges and pineapple which are obtainable all through the year are also Indonesian favorites. Tourists who are visiting Indonesia for the first time should try out their national specialties such as Nasi uduk, rasirames, campur (rice dishes), Rijstafel (Dutch mixture of various fish, meats, curries, and vegetables), and Soto (soup dish with chicken, vegetables, and dumpling), to truly savor the real Indonesia food cooking.
Visitors "eating" their way through Indonesia have found it to be an enjoyable way to really appreciate the country's cultural crossroads, not to mention making them ache for one more "bite".
Travel Documents
An Indonesia visa and passport valid for at least 6 months are main required documents that all citizens of the United States who wish to enter the country. Indonesia has several different visa categories each with its own requirements and fees.
Indonesia Travel Resources
The Islands of Indonesia
The world's largest archipelago is made up of 17,508 islands, yet only 6,000 of these islands are inhabited while the rest are left untouched and hasn't been trekked. Would you dare to venture in to one of them? Of course, some islands may be too tiny to live on but on the islands of Indonesia lay pristine, white sand beaches ideal for a summer getaway, which explains the millions of tourists flocking the beaches each year.
The main islands of Indonesia are where industries thrive. The biggest islands of Indonesia are Java, Sulawesi, New Guinea, Lombok, Flores, Sumba, Timor, which also belong to the top tourist destinations in Indonesia in addition to Sumatra, Bali, Kalimantan, Irian Jaya, Yogyakarta, and Jakarta (the nation's capital). The rest of the islands especially the rural areas have significantly maintained the feudal culture and Moslem traditions. Indonesia particularly has very fertile soils and lush, well-preserved rainforests home to exotic animals like tigers, orangutans, deers, and birds of gorgeous plumage.
In your tours on the islands of Indonesia, what you'll meet is a general greeting of warmth and hospitality of the people. With around 300 cultures, Indonesia is a vast and interesting country-archipelago to explore bedecked with the people's traditional activities and local cuisines. Buddhist temples and Moslem mosques also dot villages on the islands of Indonesia.
Aside from the great diversity of local culture distinct on each island, tourists might be amazed upon knowing the hundreds of languages and dialects spoken on the islands of Indonesia. However, English is understood in tourist destinations, most especially in urban areas.
Dotting all over Jakarta Bay are around 120 tropical islands mostly untouched and some are privately owned. The popular visited islands of Indonesia are Ayer, Bidadari, Kahyangan, Kelor, Onrust, and Putri. These island-paradises are reached through Ancol Marina where boats leave daily on a price ranging from IDR290,000 to IDR1,250,000.
The islands of Indonesia consist of coastal lowlands. Its geographical location in between two great oceans, the Indian and the Pacific, makes Indonesia prone to tropical cyclones. Indonesia also lies on the well-known Pacific "Ring of Fire" so earthquakes seem customary for the locals. The latest earthquakes reached a death toll of more than 5,000, and who could ever erase the memories of the tragic day, December 26, when a 9.0 magnitude quake triggered 30-meter high waves that swept some of Indonesia's coastal wealth and claimed around 200,000 lives.
Explore Java Indonesia
The site of the country's capital city Jakarta, Java Indonesia is a 161,700 square-kilometer island of Indonesia, which was once the center of influential Hindu Kingdoms and the heart of colonial Dutch East Indies. Today, Java plays a prevailing role in the political and economic life of the country. It is also among the world's most populous island, having one-hundred-twenty-four million inhabitants, consequently becoming one of the earth's most densely populated regions.
On the other hand, it is the most urbanized island in the archipelago of Indonesia, exhibiting that of an Asian society's characteristics of fast transition; Java Indonesia has great wealth, attractive open country, serene rural scenes, as well as a fair share of equal squalor, smutty cities, and streets throttled with traffic. Nevertheless, travelers still find Java Indonesia a very interesting place to be, where they can rebound from a simple village life to an MTV-like lifestyle on this gorgeous island.
A great deal of Java Indonesia's previous kingdoms still remains to be the reminders of the country's colorful history, like the well-known Hindu Prambanan and Buddhist Borobudur temples. Undeniably, the culture of Java and even its language has been strongly influenced by the languages and cultures of Indian subcontinent.
The island has also become a dominant player in the nation's economic and political life, and its political supremacy has resulted in umbrage on the part of several residents of its neighboring islands; it was even once recommended by an Indonesian author named Pramoedya Ananta Toer that the capital be transferred to an island outside of Java to free Indonesian nationalist movement of its Java-centric nature.
There are three main languages spoken in Java, namely Madurese, Sundarese, and Javanese; other Java tongues spoken include Tenggarese and Osing, Betawi, Balinese, Kangeanese, and Badui, as well as a large majority of its population speaking Indonesian, usually as a second lingo.
The majority of Javanese, which is about ninety percent, are Muslims, broadly ranging between santri and abangan. There are also small Hindu communes scattered all through Java, but a large population of Hindu can be found on the eastern coast closest to Bali, particularly in the city of Banyuwangi. Java has always been a melting pot of cultures and religions, which has built a wide assortment of religious beliefs.
Overall, Java Indonesia owes much of its appealing character to its vibrant history, blend of cultures, beautiful island, and friendly people that makes it an absolutely remarkable place to experience.
More Java Facts
For centuries Java has been the center of cultural, political, and economic activities of the entire archipelago. The main port is Tanjungpriok, which accounts for much of the country's domestic and international shipping firms. Witness Indonesia's cultural heritage by visiting Yogyakarta and Surakarta the "cultural centers of Java" where you can likewise find souvenirs to take home like teak, native coffee, tobacco, batik, masks, puppets, woodcarving, jewelry, ethnic clothing and sarongs, paintings, ceramics, and basket wares.
The island is largely a Muslim region but Chinese and Arab communities also exist. The chief language is Bahasa Indonesia and around 250 dialects. Bahasa English, however, is understood by locals working in tourist spots. You can read national newspapers that are written in English like Indonesia Times, Indonesia Observer, and Jakarta Post.
Most of the holidays are in celebration of religious festivities like the Eid'l Fitri End of Ramadan (dates can vary), Nyepi (Balinese Saka New Year and day of silence), Idul Adha (Moslem Day of Sacrifice), Muharram or the Moslem New Year, Waisak Day (Buddha's birth/death), Isra Mi'raj Nabi (prophet Mohammed's Ascension Day) and Maulud (birth of Mohammed) but other holidays are also commemorated like the Imlec Chinese New Year, Wafat Isa Al Masih (Good Friday), Kartini Day where Javanese commemorate the birth of Raden Ajeng Kartini, the founder of women's rights movement, Independence Day (August 17), Hari Raya Natal or Christmas Day on December 25.
Recently, Java has been declared safe for tourists but it is always good to verify the most recent travel warnings for the area. Diving activities are also widespread not only in Java but the rest of the archipelago. You may want to wander in some untouched islands with the help of local guides. Major airports in Java, Indonesia are located in the urban hubs of Bali and Jakarta while buses, trains, shared taxi, and boats/ferries serve as the national transports. Local transports include buses, taxis, microlets (small minivans), bemo (converted pick-up trucks), bajaj (three-wheeled scooters operating in Jakarta), bekak (bicycle rickshaw that operate everywhere except in Jakarta), ojeks (motorbike taxis), and motorbikes that are for rent at 20,000 to 30,000 Rupiah per day.
Java still boasts of its untouched lush tropical forests, which account for much of the country's timber production, and home to exotic animals like tigers, crocodiles, and hundreds of species of birds of stunning plumage. The tropical climate is warm and humid.
Popular Indonesia Travel Destinations and Attractions
Indonesia is a traveler's delight. If you have one place you would like to spend peacefully, it is Indonesia. You will want to see Indonesia not for the political environment of this country but for its unsurpassed scenic beauty. Here are some destinations that should be part of your international travel, while in Indonesia.
Indonesia is divided into seven regions for better understanding. But we will only mention that a few times and try and understand the beauty of three places rather than the geography. Sumatra is known for its scenic beauty and rich culture. You will witness beautiful architecture and if you are there at the right time, a few festivals that are worth seeing. You get a ready glimpse of the Indonesian culture in this region. The waterfalls, mountains and the natural beauty of this place make it a scenic wonder. Your international travel ambitions get a big shot in the arm after you visit some of the mountains in Sumatra, making you want to come back frequently. This is the perfect destination for the nature tourist.
West Sumatra is also the home of the Minangkabau, an ethnic group which follows the matrilineal system. This means women own property while men chose to relocate frequently. The best aspect of any international travel is that you get to know a lot about the people and the cultures of the places you visit. And then you feel like doing it all over again!
On the other hand, South Sumatra is very new as a tourist destination. It includes Palembang, which was a major port in the ancient times. Today it is an oil rich region and therefore one of Indonesia's richest cities. The canoe races of this place are quite a sight to watch. This is usually held during Independence day. The coast is mostly untouched and one can see a variety of wild animals here.
Jakarta, on the other hand is a mix of nature and entertainment resources. Your international travel is incomplete without the seeing the Krakatau, the volcano and Borobudur Temple. Jakarta is a place you will usually find full of music, entertainment and sports contests.
East Java is a peaceful place for the nature lover tourist. You can also make the most of Bali here. Bali is the most popular tourist spot in Indonesia. It has been specially developed for this purpose unlike other regions which evolved as tourist spots on their own over a period of time. Bali is well equipped to cater to preferences of all types of tourists. International travel packages offered by operators promote Bali in a big way as it is a major source of revenue for Indonesia.
Bali offers you the perfect vacation spot. Take a few days off in Bali and live life to the fullest. On the other hand if you are in search of silence, the other islands of Indonesia add just the right flavor to your International travel ideas. So don't wait any longer. Plan your trip, pack your bags and leave for Indonesia! A fabulous travel destination awaits.
Jakarta Indonesia Travel Guide
Formerly called Sunda Kelapa, Batavia, and Jayakarta, the capital of Indonesia is the biggest city of the country and more popularly known today as Jakarta; it nestles on the shores of the northwest part of the island of Java, and covers an area of about 661 square kilometers with more than 8 million inhabitants.
This capital of Indonesia prides in its colonial-style structures and newly restored "old quarters" which has preserved the British and colonial Dutch periods, providing that warm, old feeling of vibrant history in its midst. The 140-meter towers of the National Monument that soars high above Merdeka Square, crowned with pure gold plated "flame", brings out an astonishing spark.
Gathering an excellent ethnological collection including pre-Hindu era statues can be found inside the Central Museum of Jakarta. Another attraction worth visiting in this capital of Indonesia is the Portuguese Church, which was completed in 1695 by the Dutch, and houses an immense and splendid Dutch pump organ. The city of Jakarta also takes pride in its Istiqlal Mosque found at the city's center, and is one of the world's largest mosques.
Travelers interested in doing a little shopping will find Jalan Surabaya a haven for antiques, as well as Karet where batik factories gather. All through the island, tourists can witness great performances of staged puppet shows that portray the traditional wayang kulit and wayang golak marionettes act which are Indonesian stories based famous legends; these performances may sometimes last all through the night.
Being the political and economical capital of Indonesia, the city of Jakarta draws a lot of foreigners and domestic immigrants, resulting to the place having a diverse culture and cosmopolitan flavor. It is also the abode of a lot of universities providing education to the largest student number from different parts of Indonesia teaching everything like computer skills and Mandarin, as well as catering to students from primary school to high school levels.
This capital of Indonesia is served by Soekarno-Hatta International Airport, and offers several of the more convenient accommodations for tourists, with the abundance of hotels to suit every budget, as well as a vast selection of shopping malls, brothels and bars, and restaurants. Its public transport is also excellently-catered by Gambir railway station and busway (north to south) that runs along Thamrin Road, as well as plentiful and cheap taxis.
Jakarta is one of the most fascinating and exciting places to visit for travelers looking to visit Southeast Asia. Not to mention that Indonesia itself is the world's biggest archipelagic nation.
A Visit to Jakarta
A visit to Jakarta, Indonesia is to witness economic extremes. The metropolis is a bustling business hub where towering skyscrapers dot the city, at the same time, typical in Jakarta, Indonesia are signs of poverty that can be seen within the city's peripheries. Indonesia is classified as a third world country and is still recuperating from the crippling Asian financial crisis during the later part of the past couple of decades.
However, visitors can still enjoy large, western-style shopping centers that feature imported goods as well as local manufactures. Also within Jakarta, Indonesia are local shops and markets displaying souvenir items showcasing Indonesian wares.
Jakarta, Indonesia is situated on the island of Java. The city also serves as the capital of the world's largest archipelago-nation. Most international flights from and to Indonesia originate within the city's international airports. Inter-island flights are serviced in the said airports. Also in Jakarta, Indonesia are major ports that provide shipping services for international and domestic travel.
Jakarta, Indonesia alone is home to around 11 million of the country's total population making it one of the most densely populated cities in the world. Since the colonial period, trading has been the major economic activity in the city, however, industries based in Jakarta have been facing difficulties compared to its other Asian counterparts. The change of government in 1998, after President Suharto's administration was brought down following widespread unrest, contributed to economic ills.
While tourism is one of the country's sources of income, it has failed to uplift the economic conditions of the majority of the people in Jakarta who are reeling in poverty. Resulting from the rapid population growth in Jakarta, housing has been a perennial problem wherein 200,000 units are needed annually.
Nonetheless, there are excellent places to visit in Jakarta, Indonesia. Jakarta was a Dutch colony for more than three centuries, hence, you'd probably find their museums interesting in order to appreciate Indonesian culture and heritage, which would prepare you for you visit to other islands. Indonesia's culture is quite diverse considering that the archipelago-nation is composed of 17,508 islands, 6,000 of which are inhabited.
The Central Museum in Jakarta, Indonesia was established by U.M.C Radermacher in 1778. Visitors will find extensive historical, archeological, prehistorical, and ethnographic artifacts from Indonesia dating as far back as the Stone Age. The Central Museum showcases one of the most complete collections obtained from different dynasties as well as times. Indonesia in Miniature Park is another excellent place to visit if you wish to have a glimpse of the diverse archipelago. The park also houses a bird park with a walk-in aviary, recreational grounds, swimming pool and a fauna museum. These among many others make Jakarta, Indonesia a fitting place for an Asian experience.
Discover Bali Indonesia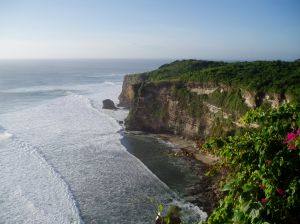 Home to the country's Hindu community, this island lies between Lombok on the east and Java on the west. Bali, Indonesia is among the thirty-three provinces in the archipelago with the municipality of Denpasar as capital. All over the nation, Bali is considered to be one of the most favorite tourist destinations in Indonesia which is highly renowned for the arts such as music, painting, metalworking, sculpture and dance, among the others.
History of Bali
Archaeologists believed that Bali, Indonesia was inhabited since the primordial age where likes of the Homo Sapiens were thought to exist. The first race was said to have arrived in Bali around 3000 BC as they traveled through mainland Asia before reaching the archipelago of Indonesia. In close proximity to the village of Cekik which is located in the western part of the island, stone tools were discovered that actually dated back to the period earlier mentioned.
By 100 BC, natives from India began to establish themselves in Bali, Indonesia. Not for long, these foreigners contributed much to the agricultural system of the island. The complex irrigation method locally dubbed as "subak" was developed in order for rice to grow. Until this juncture, there are obvious traces seen around Bali which were largely influenced by the cultural traditions and religious practices brought by the Indians that settled in Indonesia many years back.
Geography
From east to west, the island is roughly 153 kilometers wide while from north to south, it is 112 kilometers wide. Bali, Indonesia has an overall land area of 5,633 square kilometers. If you can visit Indonesia, do not miss out the highest point of Bali which is Mount Agung at 10, 308 feet. It is considered to be an active volcano that was reported to have erupted on March of 1963. There is also Mount Batur which explosion many centuries ago, is regarded to be one of the biggest catastrophic events on the planet.
Bali, Indonesia is watered by shallow seas and shaped by alluvial plains that explain its natural beauty. Surrounded by coral reefs, the island is also blessed to have beaches with white powdery sands in the south and black fine sands in the west. When you proceed to the town of Padangbai, you will see both on the blue lagoon. Pasut and Klatingdukuh are also a must for you to
Krakatau: Volcanic Island of Indonesia<
The first mention of Krakatoa, Indonesia in the West can be cited on the map by Lucas Janszoon Waghenaer. He labeled the district as 'Pulo Carcata' where aside from the native spelling, the one in Portuguese is generally accepted. The real origin of the island's name is not totally clear which according to historians, can be the result of a blunder typographically made in a source from Britain that reported the volcano's eruption in August 26- 27, 1883.
There are three theories closely connected to Krakatoa, Indonesia. First is from Sanskrit "karkataka", "karkata" or "karka" that means "crab" or "lobster." Second is the onomatopoeia that renders the noise mimicked by the white parrots that once inhabited the district. Third is from Malay "kelakatu" that means "white- winged- ant." There is also a very famous account about the island which is the aftermath of a linguistic error. It says that when a captain asked a native about his whereabouts, the latter answered, "kaga- tau" where in Betawinese signifies a slang phrase for "I do not know."
Right before the huge eruption in August 26- 27, 1883, Krakatoa, Indonesia was comprised of main lands such as Lang and Verlatan. Currently, Lang is called Panjang while Verlatan is dubbed as Sertung. There was also an islet that was once covered with trees identified as Poolsche Hoed or Polish Hat since apparently, it resembles that from the coastline. There were also igneous cones that run from north to south: Danan was 445 meters, Perboewatan was 122 meters and Rakata was 823 meters.
On another note, David Keys together with his other colleagues believed that the gigantic eruption in Krakatoa, Indonesia on 535 AD was due to the change of global conditions. In the book he authored entitled 'Catastrophe: An Investigation into the Origins of Modern Civilization', he touched on what he believed to be a "radical effect." Also, there were recent studies that revealed an explosion that generated the main lands of Lang and Verlatan. However, the findings have been refuted.
Amidst the many talks about the old chronicles of Krakatoa, Indonesia, the more reason there is for you to pay a visit and discover for yourself the contemporary modifications in the district.
Often called by its Portuguese name Krakatoa, Krakatau is a volcanic island in Indonesia located in Sunda Strait in the middle of Sumatra and Java. Krakatau Indonesia administratively belongs to the province of Lampung, and has been famous in history since the sixteenth century. Anciently, it was projected to have had a height of two-thousand meters and a nine-kilometer radius but after the pre-historic great eruption in 416, probably forming the seven-kilometer-wide caldera, as well as its ancestral volcanic remnants being preserved in Lang Islands and Verlaten. Afterwards, three volcanoes were formed namely Danan, Perbuwatan, and Rakata, uniting to form the pre-1883 Krakatau Island. Krakatau is the name used for the group of islands, including Rakata, which is the main island, and the Krakatau Volcano as whole. Krakatau Indonesia has suffered repeated and massive eruptions that have had disastrous results all throughout history. The second biggest known eruption happened on the 26th and 27th of August 1883, culminated through a series of enormous explosions. The 1883 volcanic eruption of Krakatau Indonesia ejected over twenty-five cubic kilometers of ash, pumice, and rock, as well as generating the loudest noise ever reported in history; the cataclysmic bang was markedly heard as far as Perth in Australia, and an island near Mauritius called Rodrigues. The caldera collapsed destroying Perbuwatan and Danan volcanoes and leaving only a relic of Rakata Volcano; it also claimed the lives of over thirty-six-thousand people, the majority of fatalities an outcome of the devastating tsunamis which swept neighboring coastlines of java and Sumatra. Before the eruption in 1883, Krakatau was made up of three main islands, namely Verlaten now called Sertung, Lang now called Rakata or Panjang, and Krakatau itself. Due to the massive amount of material deposit by the volcanic eruption, the surrounding floor of the ocean was considerably altered, largely filling the thirty to forty-meter deep basin around Krakatau with ignimbrite. Lang and Verlaten's land masses were also increased, and volcanic ash has become a great part of the islands' geological composition. After resting for forty-four years, on December 1927, another volcanic island appeared and was named Anak Krakatau (child of Krakatau). Today, Krakatau Indonesia continues to be disturbed with occasional earthquakes, including eruptive episodes that started in 1994 and reports of Anak Krakatau having an increased volcanic activity that had flows of fresh lava which added to the area of the island in 2005. The islands of Krakatau Indonesia still continues to be a main case study of founder populations and island biogeography, as well as being carefully watched to prevent future devastating and life-claiming disasters.
Indonesia Travel Resources
Get expedited Indonesia Visa courier service!