Holidays in Australia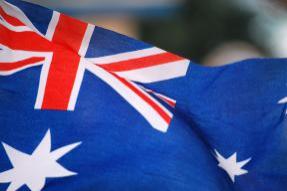 There are many different public holidays spread throughout the year in Australia. Most of these are National holidays but some of them vary within each state. When a holiday falls on a weekend, the following Monday is usually considered to be the public holiday, so many shops are closed and most people aren't required to work.
Australia in general, is a pretty laid back country and public holidays are usually spent relaxing with friends and family. Because of the great weather, 3 day weekends are often used to go away on a mini holiday -- either to the beach, country or mountains. Just like in many parts of the world, summertime and the Christmas season have the most public holidays and December through to January tends to feel like one big celebration.
Australia's National Public Holidays
New Year's Day - 1st January
New Year's Day is the first day of every calendar year and for most people, it is usually spent recovering from the celebrations and festivities of the night before. Although the 31st of December isn't a public holiday, every capital city and even most towns, get ready for a night of partying, fireworks and bringing in the New Year.
Australia Day- 26th January
Australia Day is a popular holiday which celebrates the landing of Captain Arthur Phillip and the First Fleet onto Australian shores. The National pride of Australians really comes out on this public holiday and
Australian flag
, clothing and memorabilia can be found everywhere.
Easter Holidays - April
Easter is a time when Christians remember the death and resurrection of Jesus Christ. It is usually celebrated at the end of the first quarter of the year but can vary slightly depending on the lunar cycle. School holidays often fall around the same time and many families choose to go away on trips to visit relatives.
Anzac Day - 25th April
Anzac Day is celebrated on the same date every year, regardless of what day it falls on. It is a day to remember all of the Australian and New Zealand Army Corps soldiers who in 1915, went to
fight in the Gallipoli Campaign
and never returned. All soldiers who fought for their countries and lost their lives are remembered on this day.
Queen's Birthday - 9th June (29th September in WA)
Australia has celebrated the Queen's Birthday every year since the First Fleet arrived in 1788. Australians look forward to this holiday as a midyear break and in the southern states it marks the official start of the snow season in some of the higher country regions.
Christmas Day - 25th December
Christmas is a holiday in which people celebrate the birth of Jesus Christ. Most Australians celebrate by giving presents to family and friends either on Christmas Eve or Christmas morning. The Australian Christmas falls in summer, so instead of the traditional white Christmas that is celebrated in many other countries, Christmas in Australia can be quite hot and many families substitute the traditional Christmas roast dinner with a BBQ instead. Usually with meats, salads and seafood.
Boxing Day - 26th December
Boxing Day occurs the day after Christmas and Australians usually continue the Christmas festivities by spending time with family and feasting on all the leftovers from the previous day. There are a couple of major sporting events that take place on Boxing Day such as the
Sydney to Hobart Yacht Race
and in cricket, the Boxing Day Test Match. Another big event in Australia is the Boxing Day Sales. Shops offer great deals and huge discounts on Boxing Day so shopping centres are often quite chaotic.
Labour Day - Varies within states
Labour Day is celebrated at varied times for different states in Australia, but the reasoning behind it is the same. It celebrates the victory of workers in the mid to late 19th century in terms of better working conditions and lowering the work day from 12 hours to 8 hours. It is known as Eight Hour Day in Tasmania and May Day in the Northern Territory - and many other countries around the world. The dates for public holidays can vary slightly each year and certain states and towns can also have their own annual public holidays for various reasons including shows, festivals etc. Always double check with an official Australian calendar or website before making your travel arrangements.
Australia Travel Resources
Visa for Australia Holiday Vacation
Top Australia Sightseeing Tours

Expedite Your Passport Now!