Get to Know the Best of Beijing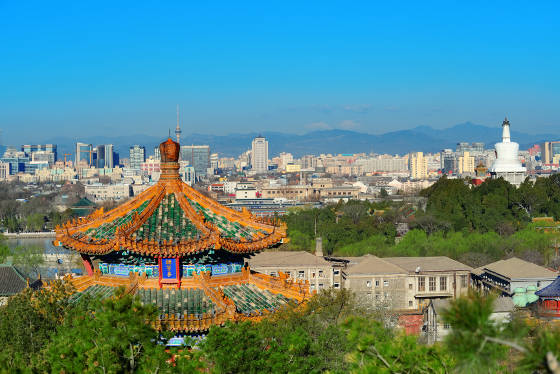 It's your first trip to Beijing, China and you have a longer list of
things to do and places to see
than you do days in your itinerary. Which absolute must-see classic sights of Beijing would make your friends gasp in horror if you didn't visit them? Well, the big five that turn up on almost every top ten list about Beijing are the Forbidden City, Tiananmen Square, Summer Palace, Temple of Heaven, and of course the Great Wall of China. These classics all need a place in your itinerary, but save some time for the more obscure as well; they're usually surprisingly delightful breaks from the typically more serious tourist fare. From biking the alleyways of the hutong neighborhoods to ferreting out the best Beijing duck in the city, there are other must-do experiences in Beijing. A combination of the classic and the surprising is sure to make your summer vacation memorable. As you start to prepare, remember that summer in Beijing is hot; in fact, it is the hottest and rainiest time of the year in the captivating capital of China. Don't let that deter you this summer; rain showers are usually brief. Bring your sunscreen and umbrella, break out the shades, dress light, and you're all set to explore this fascinating city, no matter what the weather.
Experience the Classic Must-See Beijing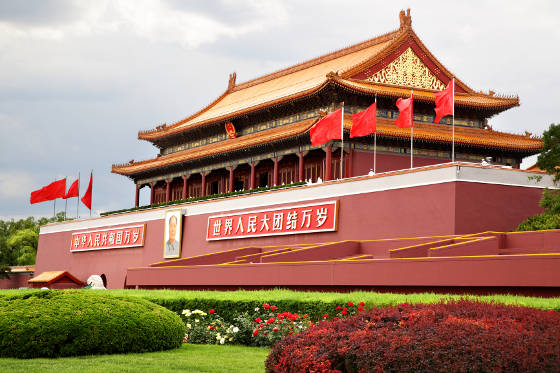 There are two types of travelers, those who go to a place to do all the classic things, like visit the Eiffel Tower when in Paris, and those who travel the unbeaten path, like finding that funky underground club in Prague. If you fall into the first category, then a visit to Beijing, China will include these sights for an authentic tourist experience. The
Forbidden City
is on everyone's must-see list when visiting Beijing. It is also known as the Palace Museum, since 24 Chinese emperors' palaces make up the museum. It is among the five most important palace complexes in the world; the White House is also among those five to give you an idea of its significance to China. A truly magnificent site, it houses a vast collection of Chinese historical and cultural relics. Of course, no one can go to Beijing without visiting the
Great Wall of China
. The Badaling section of the Wall, a little north of Beijing, is the most visited, and therefore the most crowded, because it has been preserved the best and it offers breathtaking views. This part of the wall has a steep mountain slope with tortuous roads, which proved beneficial in Chinese history by making it a military stronghold against those who were the opposition. Tiananmen Square is by far one of the most important places to visit while in Beijing. The combination of its structural beauty and gorgeous surrounding make it the perfect location for photography buffs. The Square plays a large part Chinese culture where a multitude of important events have taken place. In modern times, it was also the site of the deadly Tiananmen Square repression of protesting college students. The Summer Palace is a tranquil and magical location that many visitors are surprised to find they actually prefer to the Forbidden City. It is an area of natural beauty; pavilions, halls, and gardens, dot Longevity Hill. The other side is fronted by Kunming Lake, where visitors can take a serene boat ride. The park can get crowded, so try to plan for times with less traffic to truly experience it at its best. The Temple of Heaven was important to the emperors of the Ming Dynasty and was where they held the Heaven Worship Ceremony. It remains the most important sacred building in China. Its majesty is because it is the earthly home of Heaven, therefore nothing greater on Earth could be built for man. Today, it is open to the public and is the most iconic representation of ancient Eastern tradition in China.
Discover Beijing off the Beaten Path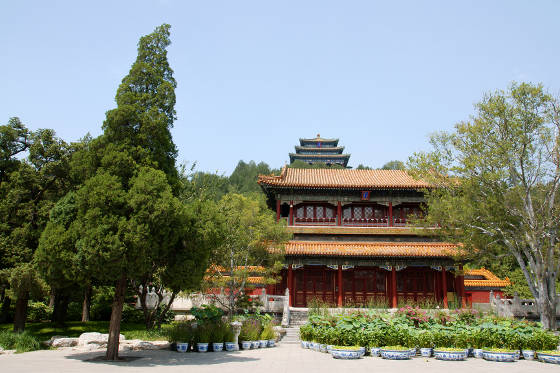 If you are on a tour, you'll generally have a limited amount of free time to explore Beijing in a more personal way, so making the most of those precious moments is important. Rather than the Chinese Opera, for example, you could take in the mind-boggling action at the Tianqiao Acrobatics Theater. Try squeezing a few of these other items into your itinerary to add a little Zen and local flavor to your whirlwind vacation. Rather than being herded through one of the few remaining hutong neighborhoods in Beijing, rent a bike from Beijing Bike Rental Company or join a
guided bike tour
and wind your way through the lanes and alleyways of the hutong near the Drum and Bell Towers. If that sounds like a little too much freedom for you, ask about a hutong bike tour at Cycle China; you'll still experience more on a bike. Beijing duck is a must while in Beijing and it is easy to come by. Do yourself a favor though and seek out Huajia Yiyuan restaurant on your bike ride through the hutong. Their Yongzheng Roast Duck recipe dates back to the Qing dynasty. Tantalize your taste buds with the best of traditional Beijing duck. Those who prefer a hands-on culincary experience can learn how to make authentic Chinese food in
Beijing cooking class
, taught by an expert chef. Behind the Forbidden City, you can take a short early morning walk up the hill to Jingshan Park, which dates back to the Ming Dynasty. The cooler air and natural beauty of the park combine with stunning views of the Palace below to fill your senses. Join in the graceful flow of tai chi with the many Chinese who start their day in this fengshui inspired park. No one should visit Beijing without experiencing some aspect of
Traditional Chinese Medicine (TCM)
. What a perfect time to try an authentic Eastern healing modality at a reasonable price. Get a tuina massage at a local clinic, a massage at one of the many Dragonfly locations, or even a reflexology foot massage at a Liangzi Foot Body Massage Center.
Be Mindful of Traditions of Respect and Honor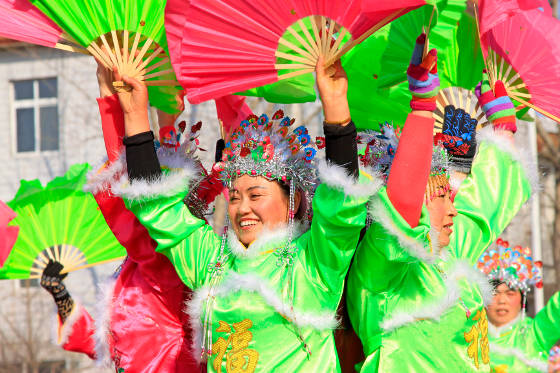 One of the most important pieces to traveling to new countries is having a general understanding of Chinese etiquette, so you don't accidentally insult the people of the country you are visiting. This is especially true in many Asian cultures where manners and customs are highly valued; Beijing, China is one of these places. The first thing you should understand is that there are three categories of etiquette with quite a few customs in each, so you can just brush up on the ones you feel you may be most likely to experience. You will surely want to know about daily life etiquette, which represents the proper way to introduce yourself, how to make conversation, how to participate in dance, how to give a gift, and more. This is the category that will be most useful, because it deals with the day to day interactions with local people. Knowing what events, sites, and situations you may to find yourself in before traveling will give you an idea of what types of etiquette protocols you will want to memorize. This is where the second and third categories come into play; festival customs and celebration etiquette, and Chinese business etiquette
. If you are planning to visit Beijing on business, it is important to know the proper way to behave and speak in negotiations, conferences, and more. If you are looking forward to one of the many festivals, learning the appropriate customs will ensure you don't offend anyone and will also allow you to join in the celebrations properly. While these are main areas of etiquette you will probably encounter, remember that the overriding principles of all customs in China are respect and honor. Other sub-categories of etiquette permeate every area of life. Home, job, and public relations etiquette each have their own governing customs too, although you are less likely to need those. This is a culture with a low tolerance for shenanigans and rude behavior, so enjoy yourself, but be a good guest.
Expedite Your Passport Now!