Fun Facts about Turkey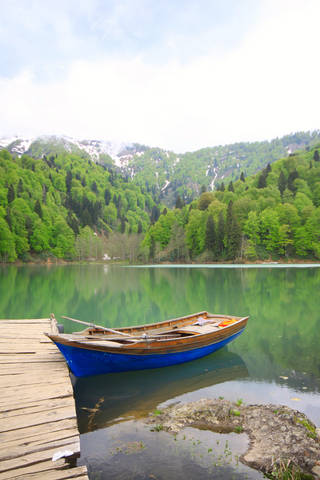 We have gathered some fun facts about Turkey for those planning a vacation to Turkey or just anyone curious about that country. You'll find a wide range of historical and cultural facts about Turkey in this article. Turkey is the 37th largest country in the world with a total area of 302,535 square miles. That means it's larger than any of the US states, except for Alaska! Turkey has over 74 million residents and this means there are more people living here than in the states of California and Texas put together. Istanbul is by far the largest city in Turkey, and one of the largest in the world. In fact, approximately 18% of the population of the whole of Turkey lives within the Istanbul Metropolitan Area. Turkey is neither Asian nor European, it's both!
The Republic of Turkey was formed in 1923 and its first president was the founder of the Republic, Mustafa Kemal Ataturk. October 29 is celebrated each year as Republic Day. Turkey has a vast coastline that sits on four different seas: The Black Sea in the north, the Sea of Marmara in the north west, the Aegean Sea in the west, and the Mediterranean Sea in the south. The tallest mountain in Turkey is Mount Ararat, situated on the borders with Iran. It stands 16,854 feet and is said to be the point at which Noah's Ark landed. Around 96% of the Turkish population identify themselves as Muslim, yet Turkey is a secular state with no official religion. This makes it one of the most liberal Islamic countries in the world. There are around 80,000 mosques in Turkey and if you're anywhere near one you'll be treated to the "call to prayer" ("Ezan" in Turkish) over a loudspeaker five times a day. Turkey has hundreds of ancient sites, but among these Ephesus is probably the most spectacular and hence popular. It was established in ancient Greek times and later used and developed by the Romans. Its most photographed ruin is the Library of Celsus. The ancient theater in Ephesus is massive, and is believed to have been the largest outdoor theater in the ancient world, seating 44,000 people. Pamukkale is another popular tourist destination of Turkey, and a World Heritage Site. Its travertine terraces and hot springs have been attracting tourists for hundreds of years. Turkey features many beautiful beaches but none more so beautiful than at Oludeniz where the turquoise blue waters and soft sand rival any beach in the Caribbean. Oludeniz is also famous as a destination for paragliding and is considered to be one of the best places in the world to do this. The Babadag Mountains above the village are very high, and the views as you glide down are out of this world!
Expedite Your Passport Now!