Fun Facts About China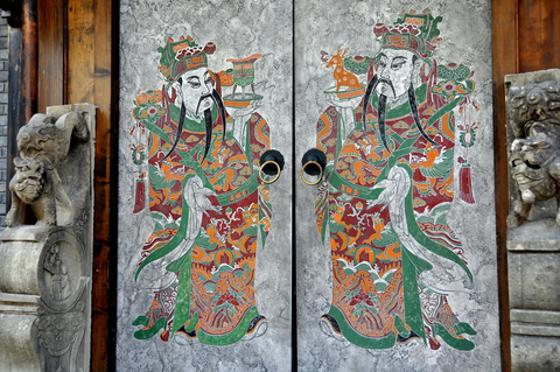 China is officially named the People's Republic of China and is a single party state that is governed by the Communist Party of China.
While
Hong Kong
and
Macau
are officially part of China, they are mostly self-governed so actually remain quite different to the People's Republic, and they both have their own currencies. Since the 1990s it's incredible just how much China has grown economically and it now has the second largest economy in the world. Take a look around at how many items available in stores these days have been made in China and you'll get some idea as to how strong their economy is -- they are in fact the largest exporter of goods, though oddly the second largest importer of goods in the world! China is only the third nation, after the United States and the former Soviet Union, to independently launch a successful manned mission to space.
Beijing
is the bustling capital of China and it's situated in the north east of the country. It's one of the most popular tourist destinations in China because it has so much to offer. Shanghai is another major tourist destination, and with a population of over 23 million in its metro area this is China's largest city. In fact, Shanghai is the largest city in the world and if you can get past the busyness, you'll find a unique place with lots to see and do. To visit China as a tourist you will
need to obtain a tourist visa
. You need to get these before you leave home from a Chinese embassy, consulate or
visa expediting service
. A single entry visa is valid for a visit of up to 30 days. Because visiting China is now much easier than it used to be it has become one of the most visited countries in the world -- over 55 million international tourists visit each year, so behind France and the USA, it's the third most visited country. Over in the west of China is
Tibet
; the highest region on earth. It's home to the tallest mountain in the world, Mount Everest, which stands 29,029 feet high. It's regions like Tibet that make China such a varied country to visit; the landscape here is so different to the landscape of the east of China, or in the south, where there's actually a tropical climate that gives it lush green scenery. If you're planning on driving in China, they do drive on the right hand side of the road here, but, if you go to Hong Kong or Macau be on your guard, because here they drive on the left!
Written by Claire Bolgil
Get your China Visa quickly
. Plan ahead and sign up for the
most popular China tours
.
More China Information