China Work Visa Information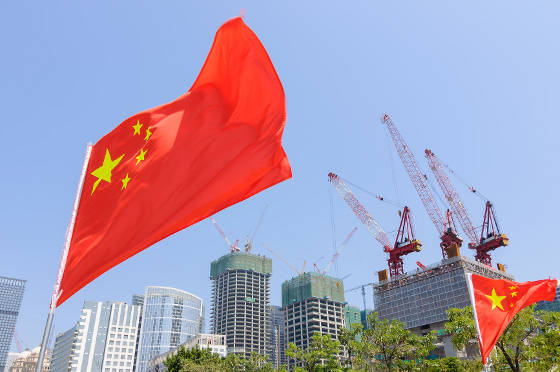 As one of the most evolving countries in the world, China offers numerous employment opportunities for skilled professionals in a wide variety of markets. In order to legally work in this growing giant, one must obtain a China work visa.
The China Work Visa, also called as Z Visa, is a type of visa given to foreigners who would like to stay in China for employment. It can be issued with one entry with a period of 3 months. It doesn't impose any duration of stay in the said country for it needs to be determined by the law. The person must go in China within the legitimacy of the visa. For the first 30 days of stay, the person must process his or her residence permit issued by the local public security authority. The residence permit's validity depends on the holder's stay in China. This residence permit will also allow a person to enter and exit the country during the validity of the visa.
China Work Visa FAQ
What are the requirements for a Chinese work visa?
Besides the documents required for all Chinese visas, those who are applying for a work visa also need to submit one of the following documents.
The original and a photocopy of an Invitation Letter by a Duly Authorized Unit;
OR a Confirmation Letter of Invitation issued by an authorized Chinese agency;
AND one of the following documents:

Foreigner Employment Permit issued by the Ministry of Human Resources and Social Security of China;
Foreign Expert Confirmation Document issued by State Administration of Foreign Experts Affairs of China;
Letter of Invitation to Foreigners for Offshore Petroleum Operations in the People's Republic of Chinaissued by China National Offshore Oil Corporation;
Registration Certificate of Foreign Enterprises' Permanent Representative Offices in China issued by the State Administration for Industry and Commerce, or the approval document for the permanent representative offices of foreign enterprises issued by related commercial departments;
Approval document issued by the Ministry of Culture for those who come to Chinafor commercial performances.
nvitation Letter by a Duly Authorized Unit or a Confirmation Letter of Invitation issued by the Foreign Affairs Office of a province (autonomous region, city).
When is the best time to begin the visa application process?
A person should submit an application for a work visa at least one month prior to departure. While processing takes only a few days, this will provide ample time in case more documents are requested.
How long does it take to process the visa application?
The regular processing time for visa application is 4 working days. However, express service (2-3 days) and same day serve are available when required. There are additional fees for these services.
If I bring along my family, what necessary process do I need to undergo?
A person, who wishes to bring his or her family to China for the duration of employment must present evidence of affinity such as a birth certificate, marriage certificate, etc. The family members do not need to provide a work permit for the visa application.
Is there a need to get any vaccinations before going to China?
Not necessarily. Indeed, there was a time that China has been affected by contagious disease such as SARS; that's why people tend to be cautious in terms of their health condition. However, a person can always consult a doctor for any recommendations.
What is the visa fee?
The application fee is $140 for routine service. This can be paid by Visa, MasterCard, Money Order, Cashier's Check or Company Check. Cash or Personal checks are not acceptable. Payment should be made to the Chinese Embassy.
What is the validity of the Z visa?
A Z visa is valid for only one entry within 3 months from the visa's issuance date. Once you arrive in China, you must go through residential formalities in the local public security department within thirty days of entry.
China Travel Resources
Expedite Your Visa Now!