China - Macau Travel Information
Macau, a Special Administrative Region (SAR) of the People's Republic of China, enjoys a high degree of autonomy, except in the areas of defense and foreign policy, and retains its own currency, laws, and border controls. Macau's revenue from tourism exceeds exports. Macau, population 592,731, covers a ten-square-mile area on the mainland of China bordering the South China Sea and the small, adjacent islands of Taipa and Coloane.
Macau Entry/Exit Requirements
Passports are required. A visa is not required for tourist visits of up to 30 days. For further information on entry requirements, please consult the Macau Tourist Information Bureau's U.S. Representative Office (operated as Integrated Travel Resources Inc.) at 5757 West Century Boulevard, Suite 660, Los Angeles, CA 90045-6407, Tel: (310) 568-0009 or Fax: (310) 338-0708. You can also check the Macau Government home page at www.macau.gov.mo, or contact the Embassy of China. (The Embassy's address is at the end of the booklet). The pataca (US $1.00 to approximately 7.99 patacas) is the official currency in Macau. Included in the cost of ferry tickets from Macau to Hong Kong is a departure tax of 20 patacas. The airport departure tax for flights from Macau to China is 80 patacas, and 130 patacas for flights to other destinations.
What to Do on Your Holidays in Macau
Macau also spelt Macao is 60 km directly west of
Hong Kong
. Macau consists of the smaller islands of Coloane and Taipa and the Macau Peninsula which are all linked together by a bridge. The climate here is described as subtropical. Weather conditions vary from month to month. It has very wet and windy winters but long hours of sunshine in the summer, the summer climate of Macau is long other seasons making it an ideal summer holiday destination. However, warm temperatures can cause thunder showers and heavy rains. Macau has its own culture, currency and administration. It has cultural amalgamation of Portugal and China as it was colonized by the Portuguese and is located in Chinese grounds. There are plenty of monuments, churches, museums and historical places to visit here that are extremely popular with tourists. The quiet ambience of these beautiful places will have a relaxing on soothing effect. This altogether new experience of beauty and peace is known to be revitalizing and many tourists return here year after year.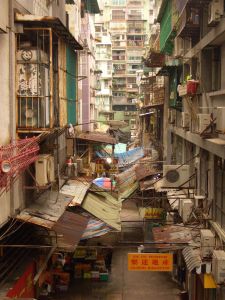 Macau is known for its colourful and vivacious culture. There are festivals and carnivals held here that take place in the same months year after year which can be enjoyed by tourists. It may be worth planning your holidays around these events so you can get a taste of what they're really like. The carnivals and street parades and major tourist attractions in Macau and tourists can join in with the celebrations if they wish. This country is also known for its fantastic night life, it is possible before you arrive there to get information on the local hotspots. The internet offers valuable information of where to go and the places that will ensure an unforgettable night out. Macau is also famous for its casinos and bars, the service here is considered to be absolutely 1st class. Again, research into the best places to go before arriving there could prove invaluable. Macau is the first European settlement in the Far East and the European culture is deep rooted in the country. For those people interested in the historical background of Macau, they can visit one of the many museums. Going on guided tours can also provide insight into the countries history and culture. Accommodation and food facilities are key to enjoying your holiday here; there are numerous bars and restaurants to dine in and a variety or self catering apartments and holiday villas that are available to rent from holiday home owners. There are holiday homes available to suit all budgets. Apply online to
get your China travel visa quickly
.
More China Information
Expedite Your Passport Now!