Brazil Travel Guide - What to See and Do When Visiting Brazil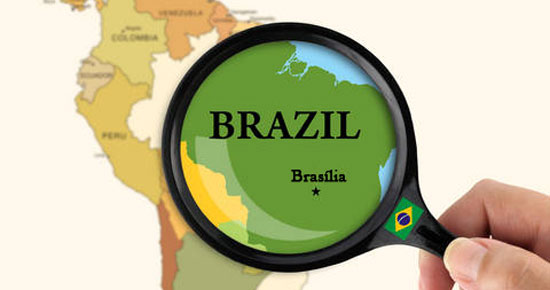 fabulous beaches are what attract many tourists every year, while festivals like the Rio Carnival bring thousands of extra visitors to experience this colorful, world renowned event. Cities like Rio and Sao Paulo combine culture, heritage, and a vibrant atmosphere, while inland Brazil still offers countless miles of untouched rainforest, natural environments and wildlife.
Brazil's Climate and the Best Times to Visit
It's the
tropical climate
that most visitors associate with Brazil, as this type of weather is prevalent across large swathes of the country, but remember that Brazil isn't just coastal lowlands; the country also includes highlands and mountains where snowfall is not uncommon, but, seeing as the majority of visitors will stay around the coastal areas, let's concentrate on those regions!
The tropical climates of Rio de Janeiro and Sao Paulo mean these cities remain warm to hot all year round, and while Rio has slightly more sunshine hours per annum, both cities are sunny. Being in the southern hemisphere, you should remember that Brazil's summer months coincide with North America's winter months, so this is a great destination to escape the North American winter chills! December and January offer average high temperatures in the low to mid 80s, however, these months are a little wetter than others.
Even during Brazil's winter months (June to August) you'll enjoy average highs in the high 70s in Rio, and low 70s in Sao Paulo, making this a good time for sightseeing.
Brazil's Most Popular Destinations and Attractions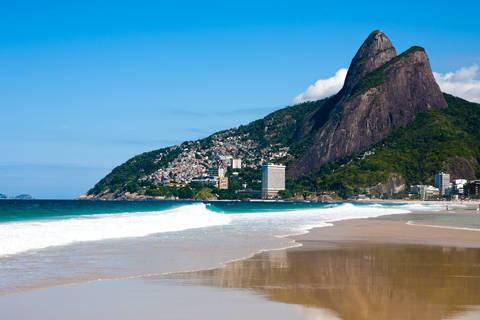 Incredible islands, beautiful beaches, scenery, spralling cities, and abundant culture, so what will you choose on a vacation in Brazil?! Well Rio de Janeiro is probably the best known city in Brazil with its sweeping long beach, the Sugar Loaf Mountain, and Christ the Redeemer statue welcoming everyone who visits with its wide open arms, and of course there's the Carnival of Rio that should not be missed, but more on that in a moment!
Rio isn't the only place with great beaches though, in fact, there are hundreds of miles of beaches all along Brazil's coastline, just waiting to be discovered, and you don't have to be staying in the heart of a bustling metropolis to enjoy them!
Florianopolis, right in the south of Brazil, offers more than 40 wonderful beaches so you'll really be spoilt for choice here, while along the north eastern coast, the city of Fortaleza has some lovely beaches too.
Brazil isn't just about the beaches though, this is a great country to explore history and culture too and where better than Brazil's largest city, Sao Paulo where numerous cultures have influenced the city's eclectic mix of architecture?
While many of the beaches are breathtakingly beautiful, Brazil is also graced with plenty more spectacular scenery. Iguacu Falls, for example, where the countries of Brazil, Paraguay and Argentina all meet, are one of the most wonderful waterfalls in the world, and a UNESCO World Heritage Site, and then there are the rainforests and the Amazon, for which you don't have to be an avid explorer these days!
Holidays, Festivals and Special Events
As you'll know, Brazil is famous for its Carnival, and while carnivals take place in hundreds of towns and cities across the country, the one in Rio is by far the best known and most popular. The sights and sounds of the Rio Carnaval are so awesome that until you've actually been there and experienced it, you really can't possibly imagine what an amazing spectacle it really is!
Brazil also recognizes a number of other nationwide holidays such as Independence Day on September 7, Labor Day on May 1, Day of the Dead on November 2, and Republic Day on November 15. Each state has some of its own holidays too, so you're best advised to double check what's going on before arranging your trip.
Cuisine of Brazil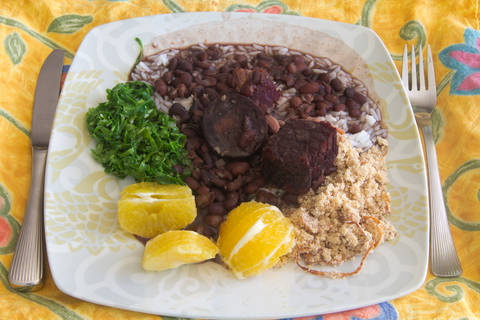 Like many countries of the world Brazil has a varied cuisine that does differ depending on whereabouts in the country you are. There are regional specialties and favorites, but on the whole there are a couple of staple dishes that you'll find served just about everywhere, and they've been handed down from traditional Portuguese roots.
Rice and Beans served together is a staple food, and it's usually white rice with red or black beans. In Rio, for example, the preference is for black beans! The rice and beans is typically served with meat (often beef), and salad. To jazz up your meal a little you can choose from a number of fried side dishes, such as fried bananas, fried meat and cheese, and fried potatoes. The national dish of Brazil is essentially a stew of beans and meat, called Feijoda, and the type of beans used as well as the preparation, varies across the country.
To satisfy a sweet tooth you should try brigadeiros, which are chocolate fudge balls and very yummy, and also try cocada which are sugar sweets and mainly made from coconut.
Health and Safety in Brazil
As with any country you need to be vigilant while on vacation in Brazil, especially in the large cities where crimes such as pickpocketing and mugging are more prevalent. When you're out after dark, keep to the busier and well-lit areas that are frequented by tourists, and don't take out more money than you need each day. You shouldn't flaunt your wealth at all, by wearing extravagant jewelry and lots of designer name clothing, just keep it fairly simple so as not to draw attention to yourself.
The quality of tap water can vary so it's best to drink bottled water, and while most restaurants will be safe to eat in, some street vendors should be avoided. Depending on where you're planning to visit you may need a yellow fever vaccination and anti-malarial drugs.
Conclusion
If you want to experience a country that's rich in culture, heritage, and fabulous scenery then Brazil is a wonderful place to visit. Remember that this is the fifth largest country in the world so don't try to cram too much into a short vacation as you'll end up missing some of its best points. Concentrate on one area then plan a couple of day trips to see some of the country's other sights, or just stay in the confines of a city like Rio, where there are countless things to see and do.
Click here to expedite your Brazilian visa
Brazil Travel Resources