Backpacking in Brazil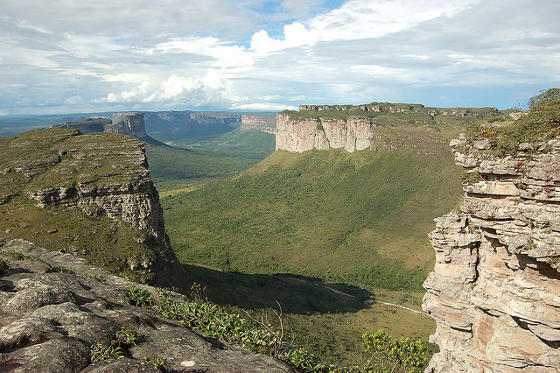 This is Brasil, a country with a singular culture and totally differentiated from the whole world, especially for being a mixture. And a mixture of the good ones. This makes this country one of the best to get your backpack, friends and get on the road with only one goal in mind: adventure. Although every adventure needs precautions or it'll turn into a tragic adventure. So pay attention to this article and inform yourself well before you go backpacking in Brazil.
Making Your Route
Generally, anyone who embarks on this type of trip is searching for special destinations and not just conventional ones. They are either looking for a lot of nature and adrenaline or just a calm, peaceful place where they can spend time in thoughtful reflection as they take in the changing scenery. A perfect example of a place that can provide both of these is
Chapada dos Guimarães
, one of the Brazilian cities that attract tourists in search of a mystical factor that is believed to exist in such places. Another such destination is
Chapada Diamantina in the state of Bahia
. Many backpackers choose to trek up and down the coastline visiting some of the
best beaches in Brazil
. Others make it their goal to visit smaller towns in the interior of the country. Those more adventurous might choose an adventure through the Amazon jungle. What matters is that your route consists of places that you really want to see. When planning your route, a series of observations must be made. Details such as transportation, the characteristics of the place you're going to, how much you're going to spend each day and how much time you're going to spend in each place are important. It's advisable that you do a lot of research about the place you wish to visit, that way you can better enjoy your chosen destination. Another important point is that all the legal procedures must be ready three months before you begin the trip. In this category are travel documents such as
tourist visas
and any vaccines that might be required of people who want to go backpacking in certain regions of Brazil.
What You'll Need
There are different types of backpacks that are prepared specially for a determined type of task, such as hiking, walks, trails with bikes, etc. So, based on this principle, they are classified by their carrying capacity, measured in liters. Therefore, think well about the activities you'll be doing and choose the best indicated backpack for each one, so as not to have any troubles. The backpack's material is a very important point. It's necessary that it is waterproof; this will prevent many problems. It must be resistant enough to handle the wear and tear of a backpacking trip and very malleable, in order to provide a better mobility for whoever is using the backpack. Actually, having mobility is something relevant when choosing a backpack. Opting for something that is narrower than your shoulders and doesn't surpass the height of your head can bring more comfort when moving around. This lessens the frequency of mobility issues because of practical side pockets. Always buy the best model you possibly can because the backpack is the main item. In this case, comfort and utility should have priority over price although you do want to
get a good deal on your backpack
. For the shoes, it is advised to pick a good quality pair that is both comfortable and durable. You'll be using your feet a lot on this trip so take care of them and worry about saving money on less important items. Lastly, take repellent, sunblock and any medication that you might need. You can pick up a small first-aid kit relatively cheap at any local pharmacy.
Final Tips
According to a news release by the Tourism Ministry, research done by the Hostelling International about which would be the best hostel in Brasil in the last year. The Pipa Hostel in the Rio Grande do Norte state was chosen.
Visit Trip Advisor for customer reviews of the Pipa Hostel
. The same Tourism Ministry asked the Fundação Instituto de Pesquisas Econômicas for research about the touristic demands in Brazil. One of the results showed a greater interest by foreigners about backpacking in Brazilian land and stays in hostels. This just shows how much this option can be rewarding. The last tip is, aside from basics, plan as little as possible. This will open new doors for you while travelin and allow you to encounter something fantastic that wasn't in your route. This was the last tip but there still is one that has to be given: enjoy! If you go by yourself, don't be apprehensive because there will be opportunity to find out more about yourself and this will be a life-changing experience. Now face Brazil with a backpack on your shoulders. Enjoy these beautiful lands!
Brazil Travel Resources
Expedite Your Passport Now!