Baby Needs a Passport Too!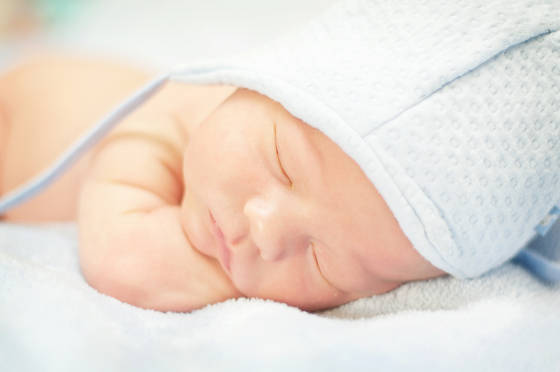 Parents frequently ask if their babies need passports to travel abroad. After all, it is not like they can go anywhere on their own. Still, the answer is yes, they do if you plan to travel by air. Even newborns? Even newborns. If you are in circumstances that demand you to travel abroad with your newborn baby, or if your new bundle of joy surprised you while you were traveling, or you adopted your child overseas, there are different requirements for each circumstance when getting your baby a passport. The following is specific to how you can
obtain a passport for your newborn
in the United States. The process starts before mom and baby ever leave the hospital. The hospital will give you the appropriate forms to fill out to obtain both a social security number and a birth certificate. If you are a single parent and will have sole legal custody, not filling in the name of the other parent will be the simplest way to go when it comes to getting a passport. If the other parent is deceased, and you want to put his or her name on the birth certificate, understand that you will later have to include the certified death certificate with the passport application. After you have obtained the certified birth certificate from the state and the social security card for your baby, you are ready to apply for a passport. Fill out
Form DS-11
as completely as possible but do not sign it. You can fill it out online and then print it or print a copy and complete it offline. Put the original birth certificate with it. If you don't want to send the original, be sure to request a certified copy. Just make sure it is the long form. Short form birth certificates are not acceptable as evidence of U.S. citizenship. Next, you will need proof that you are the parent. The certified birth certificate alone will usually suffice, because your name or names will be on the document. In the event that there is a name change after the birth certificate, for example, if you were married after your baby was born, you will need the marriage certificate or other court document as
evidence of a name change
. Once you have the filled out the unsigned application and secured the birth certificate and evidence of parenthood, the next step is to get your newborn a color passport photo. Because the look of a baby can change so quickly, it is best to do this step within the last week before your passport appointment. Be sure it is a full face photo with a plain white background;
businesses that offer passport photos
know the rules. Getting a passport photo of an infant that meets all the requirements can be a challenge but be sure to get it right. Unacceptable photos will lead to unwanted delays. Make a photocopy of your own identification; a state issued license to drive, U.S. passport,
naturalization certificate
, military ID, or government ID will work. If you happen to have twins, triplets or more, you will need a separate photocopy of your identification for each baby, as the applications will be separate. It needs to be both the front and back of your identification document on one side of a single 8½ x 11 sheet of white paper. Yes, it matters. You need to be sure you have
evidence of your own identity
with you when you bring your baby to the passport appointment. Yes, the baby must be present to apply. Both parents will need to sign the Form DS-11 application in front of the
acceptance agent
, which gives consent for the issuance of the passport; present all supporting documents. If one parent cannot come for some reason, the applying parent must also submit notarized
Form DS-3053 Statement of Consent
for the other parent or
Form DS-5525: Statement of Exigent/Special Family Circumstances
if the absent parent cannot be located. Single parents must present evidence of sole authority. The application fee for a passport book is $80 and $15 for a passport card. You can get the book, card or both. There is also a $25 execution fee. Barring any unforeseen problems with the application form or supporting documents, your baby's passport should arrive in 4 to 6 weeks. Not fast enough? You can
get expedited passport service
for an additional $60 fee. This way the passport will arrive in just 2 to 3 weeks. Need it faster? You'll have to
apply at a regional agency
or, if you can't make it yourself,
authorize a third party to submit the form
for you. These processing centers can get it done in 8 business days or less. Yes, you can even get same day service if you have urgent travel plans.
Click for expedited courier service for minor's passport in 24 to 48 hours!
.
Expedite Your Passport Now!