Five More Alternative Accommodations - Stay Somewhere Different
In the first part of this article on
alternative accommodations
, we looked at apartments, bed and breakfasts, castles, dude ranches and home exchanges as affordable substitutes for hotels and resorts. Today, you'll discover five more accommodations to add to your pool of lodging options.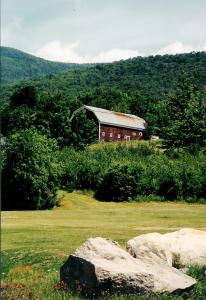 Farm Stay
More than likely, you live in the city. Nearly half the world's population does. More developed nations are about 76 percent urban. Compare that to only 3% in 1800. A farm stay offers you the opportunity to not only experience country living but to also have a taste of life as it was just a couple of centuries ago (without all the modern machinery, of course). You'll enjoy fresh air, real home cooking, spectacular views and a sense of well-being. Kids especially enjoy farm stays because most have lots of animals they can feed and pet. Beyond the usual horses, cows, goats, sheep, pigs, rabbits and chicken, you might find some potbelly pigs, mini donkeys, dwarf sheep or llamas. Many farm owners organize outdoor activities for their guests such as trekking, horseback riding, fishing, canoeing, etc. It's a great way to get away.
Hostel
Hostels
aren't for everyone. If your major concern is a cheap place to stay, a hostel may be for you. However, don't expect a good night's rest. It may happen, just don't expect it. Hostel facilities vary widely and your best bet is to do your research and plan ahead. Look for private rooms or, at least, small rooms with few beds. This will limit the number of people coming in and out of the room. Also, choose a hostel with a curfew. Trying to sleep with people stumbling in at all hours of the night is next to impossible. While not all hostels take reservations, some do. If you have your trip well-planned, make reservations and avoid having to search for a place to stay each time you arrive at a new town. You can search thousands of places to stay worldwide at
Hostel World
.
Dorm Rooms
Many universities throughout the world allow travelers to rent dorms during winter and summer breaks. While dorm rooms don't offer the amenities you'll find at a hotel, they do offer pretty affordable prices. Other factors that may spark your interest are the history of the school and the arquitecture of the buildings. If you are interested in trying a dorm stay, contact universities in the places you plan to visit to find out if they allow travelers to stay.
Monastery
If you've read the bestseller
The Servant : A Simple Story About the True Essence of Leadership
, you have an idea of what it's like to stay in a monastery. A monastery is a place to get away from the stress and chaos. It is a place of peace and tranquility where you can focus on things that are truly important. It's a great place to examine your own life and reflect on your purpose, values and goals.
RV - Recreational Vehicle
RVing has become a craze over the last couple of decades. More and more retired people are spending their golden years traveling throughout the country in an RV. Of course, you don't have to wait until you're retired to travel the country in an RV nor do you have to fork over tens of thousands of dollars to buy one. You can easily rent an RV. RV rental saves on many vacation costs. One study showed that a family of 4 can save more than 53% when traveling by RV. If you think you might travel frequently by RV, you might consider buying one. RVT.com has successfully connected RV Buyers and Sellers for over 10 years. Visit them to
find the RV of Your Dreams.
An RV eleminates the need for airfare, train and bus costs. There is no need to pay for a hotel and average campground fees are $23 per night. Instead of eating out, you can cook your own meals. RV travel is a great way to spend time together and to see much more of a region of the country. Own an RV or trailer? Join the Good Sam Club and save on camping fees at 1,700 RV parks and campgrounds.
Click for more information!
Expedite Your Passport Now!