Peru Visa Information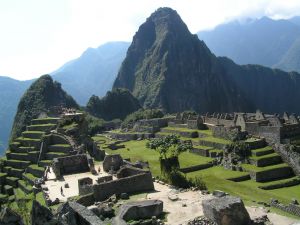 To enter and depart Peru, you must have a valid U.S. passport. For short-term visits, you can stay up to 183 days. For visits other than short-term stay, a Peru visa is needed prior to the departure. Under contract workers must learn about the tax payable and exit regulations that are required by the specific visa they are holding.
For short-time tourist travel, US citizens do not have to obtain a Peruvian travel visa. According to the Peruvian Tourism Board
website
, authorities may grant a stay of up to 183 days to U.S. passport holders. Extensions are no longer allowed. For a
Peru business visa
, you must have a U.S. passport that is valid for the next six months from the date of application. The passport must also have at least one blank visa page available. You also need to send one passport-sized photo. You can download the
Perus visa application form
and apply yourself or go through a travel document expediter to
rush your Peru visa application
. You also need to provide a copy of your itinerary or round trip tickets. Applicants of the Peru business visa should obtain from the company a letter written in Spanish stating the purpose of the visit, the length of stay, hotel bookings, and a guarantee that the company will support the applicant financially. It must also guarantee the return of the applicant. The letter should be signed by the senior manager and the applicant. A letter from the host company in Peru should also be submitted with the application. It must also be written in Spanish. The Peru business visa is mostly issued as a single-entry and is valid for 3 months after date of issue. Visa holder can stay for up to 90 days. For consulate fee, applicant must pay a sum of $30USD for every visa processed. To obtain a
Peru student visa
, applicant must have a US passport which is valid for at least the remaining length of the stay. Students are usually issued a 3-month visa which can be obtained at the Peruvian Consulate in the States. A letter from the university where the applicant was accepted indicating the purpose and length of stay must be submitted with the application.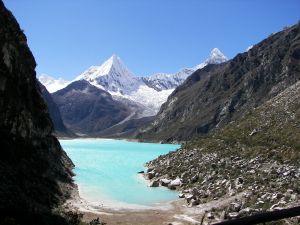 Applicant must also include one passport-sized photo, a copy of airline ticket and a sum of $15USD processed through money order payable to Consulado General del Peru. If application is sent through mail, it must come with it a prepaid envelope for the processed visa to be returned by mail. Student visas can be renewed at the Officina de Migraciones after the student has enrolled. For journalists traveling to Peru, a
Peru press visa
is required. Journalists must present a letter from the company stating the purpose of visit and the equipment that must be transported along with the visit. Members of the press must also present a passport that is valid for at least a year and a copy of press ID and two colour passport-sized photos with white background. Click the link to
apply for your Peru Visa online
.
Expedite Your Passport Now!
Click to Call for Expedited Service!